Emma Scully Gallery Pays Homage to the Female Spirit in Design
In an exhibition titled "Reflecting Women".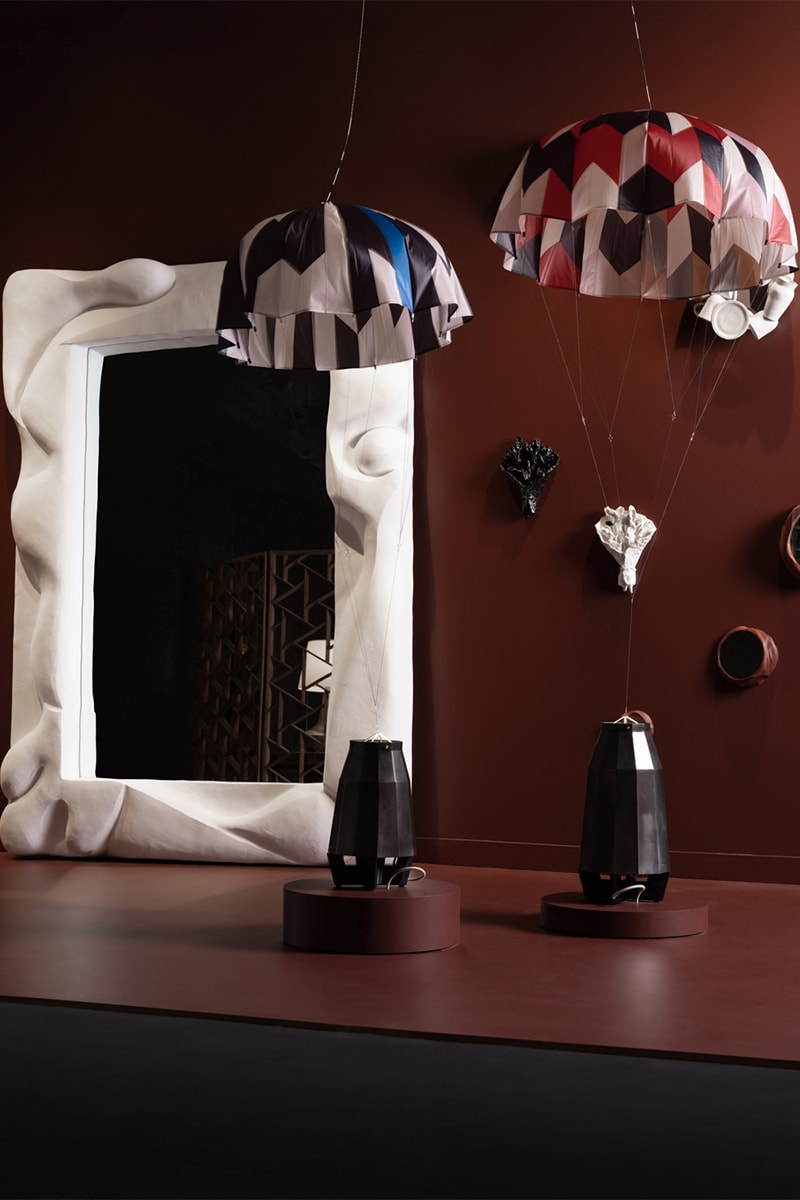 1 of 8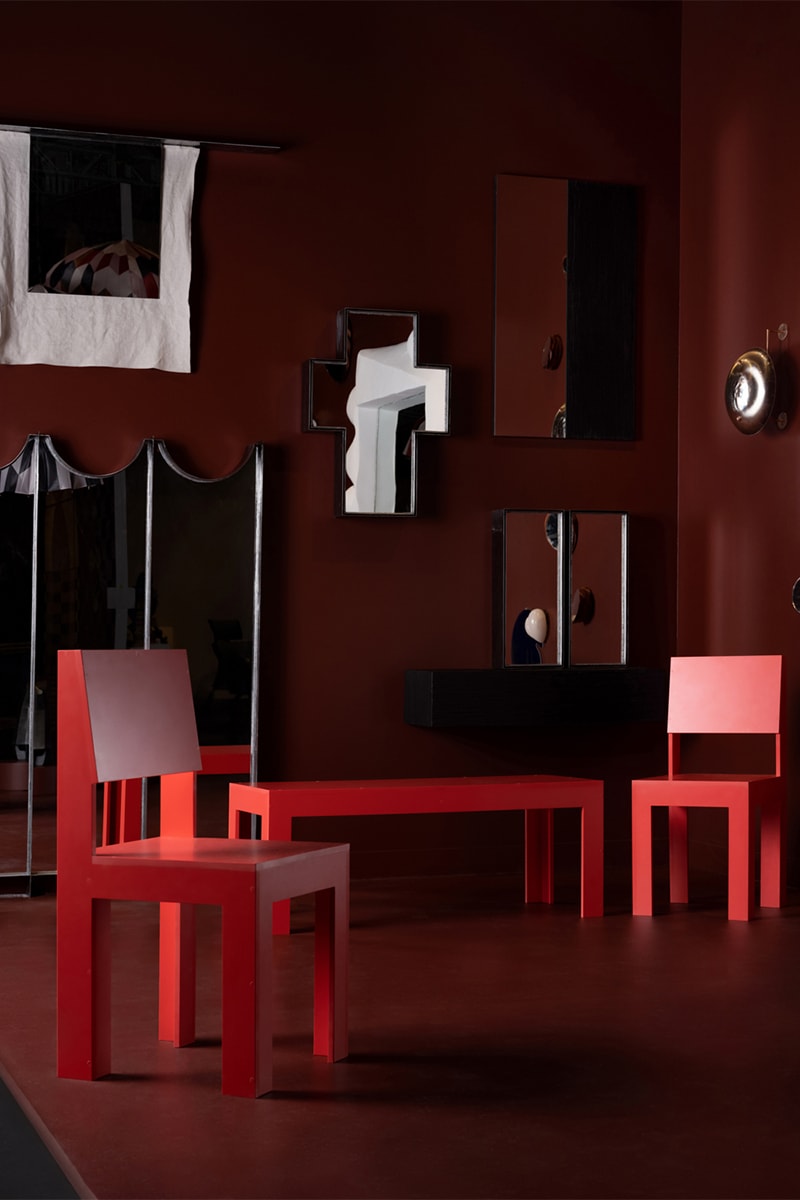 2 of 8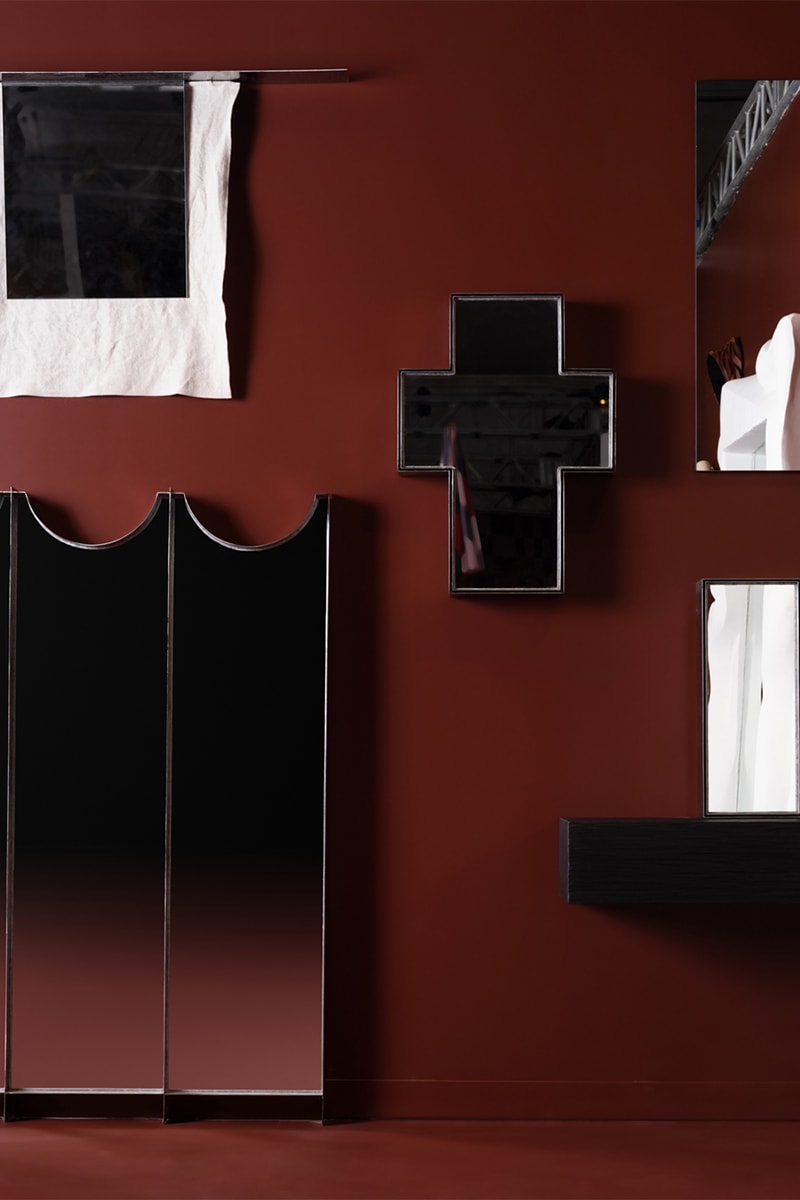 3 of 8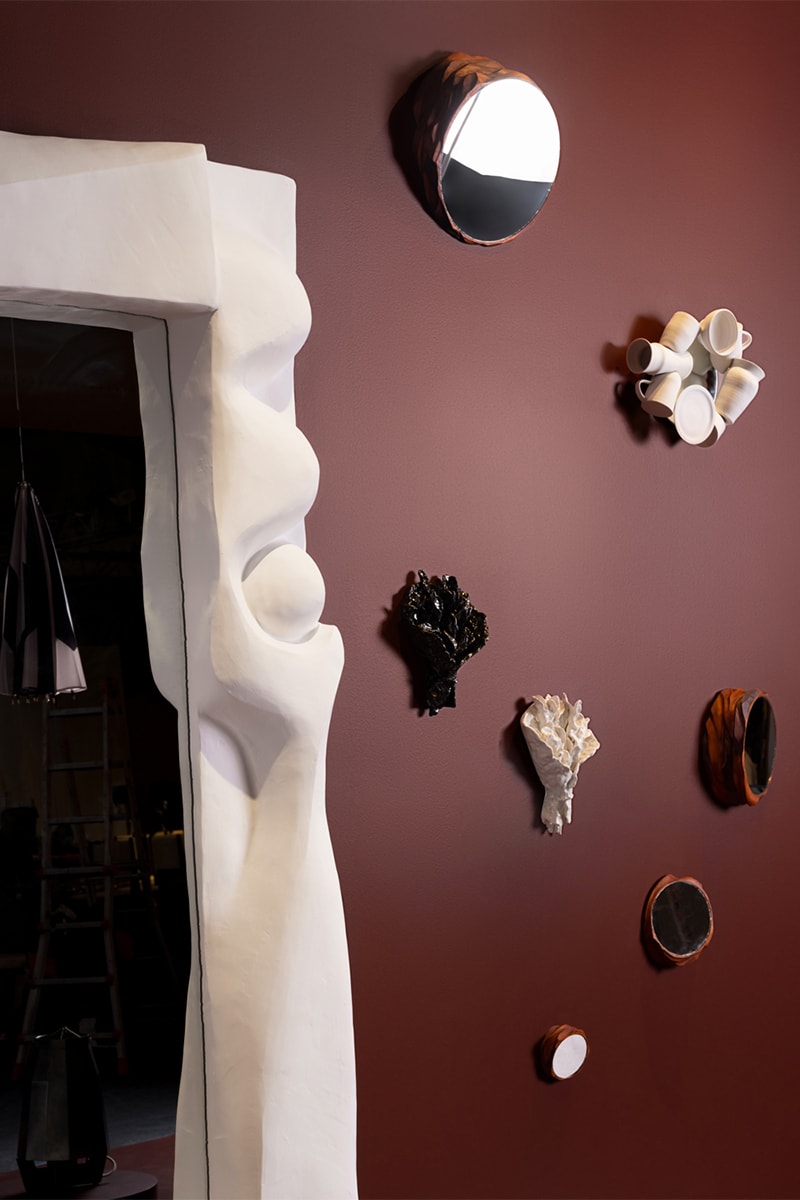 4 of 8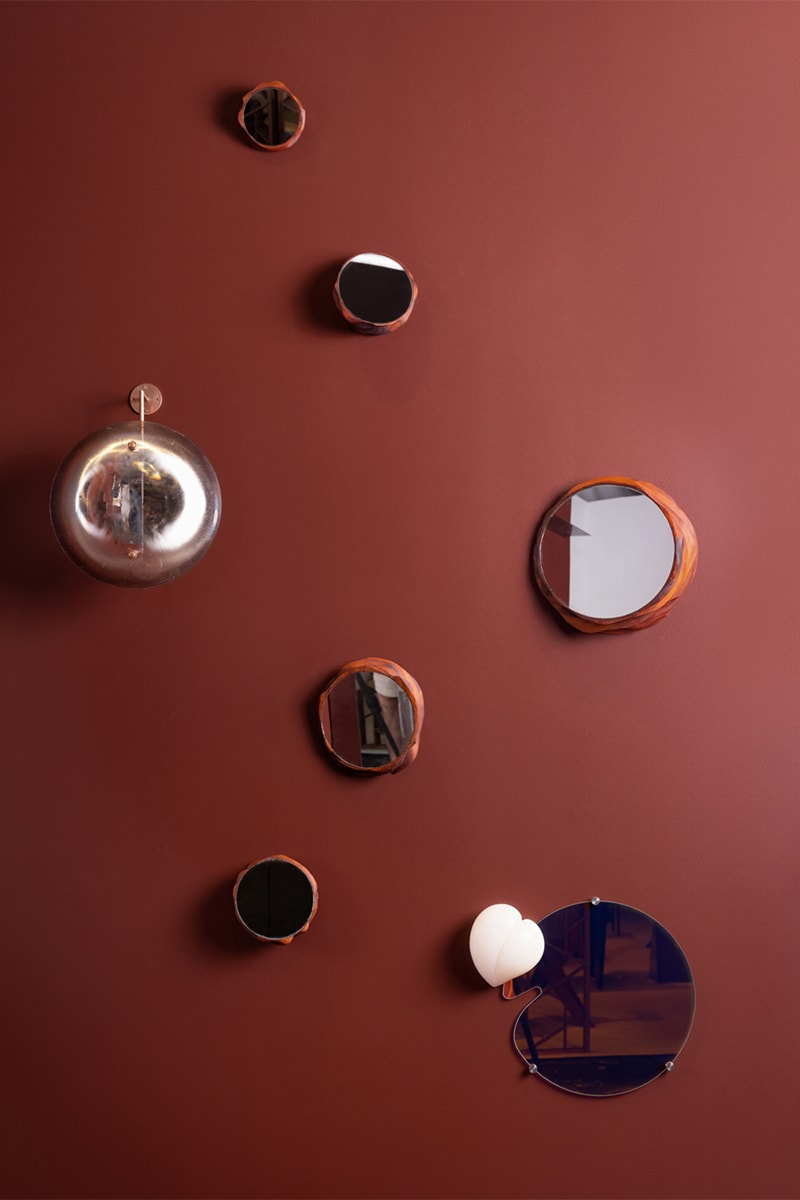 5 of 8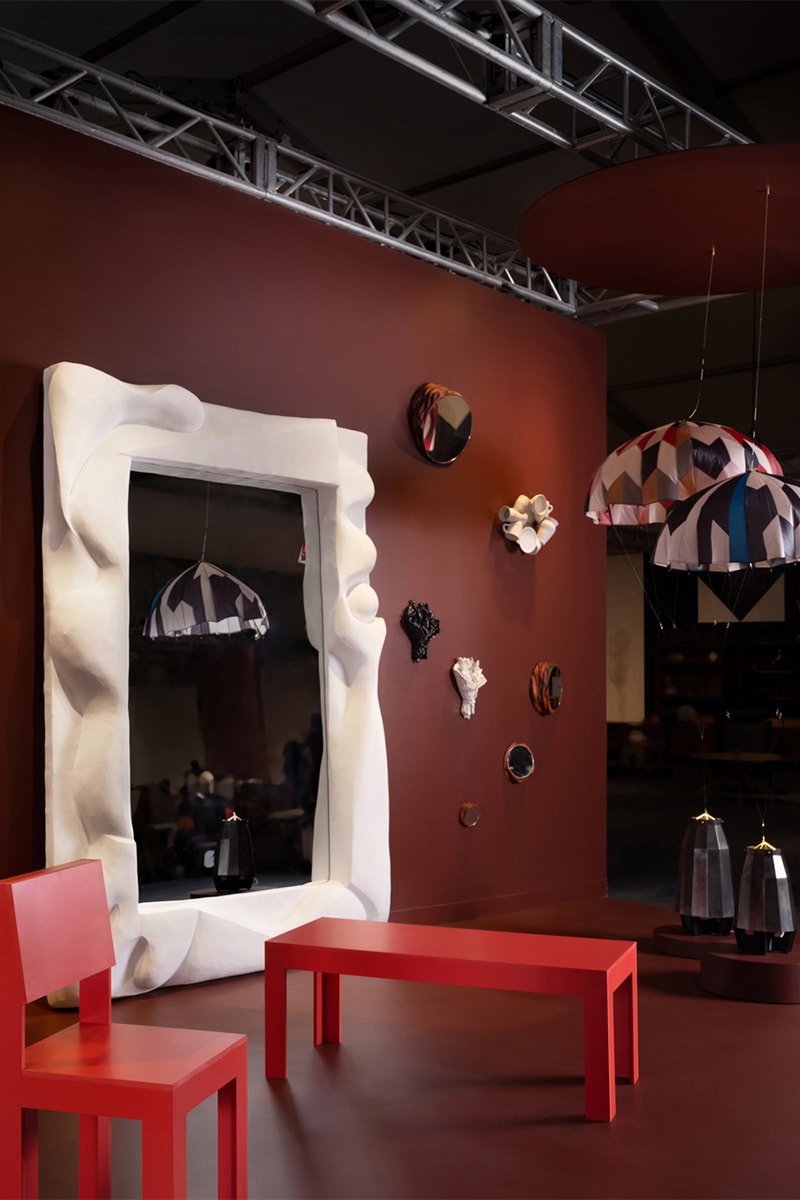 6 of 8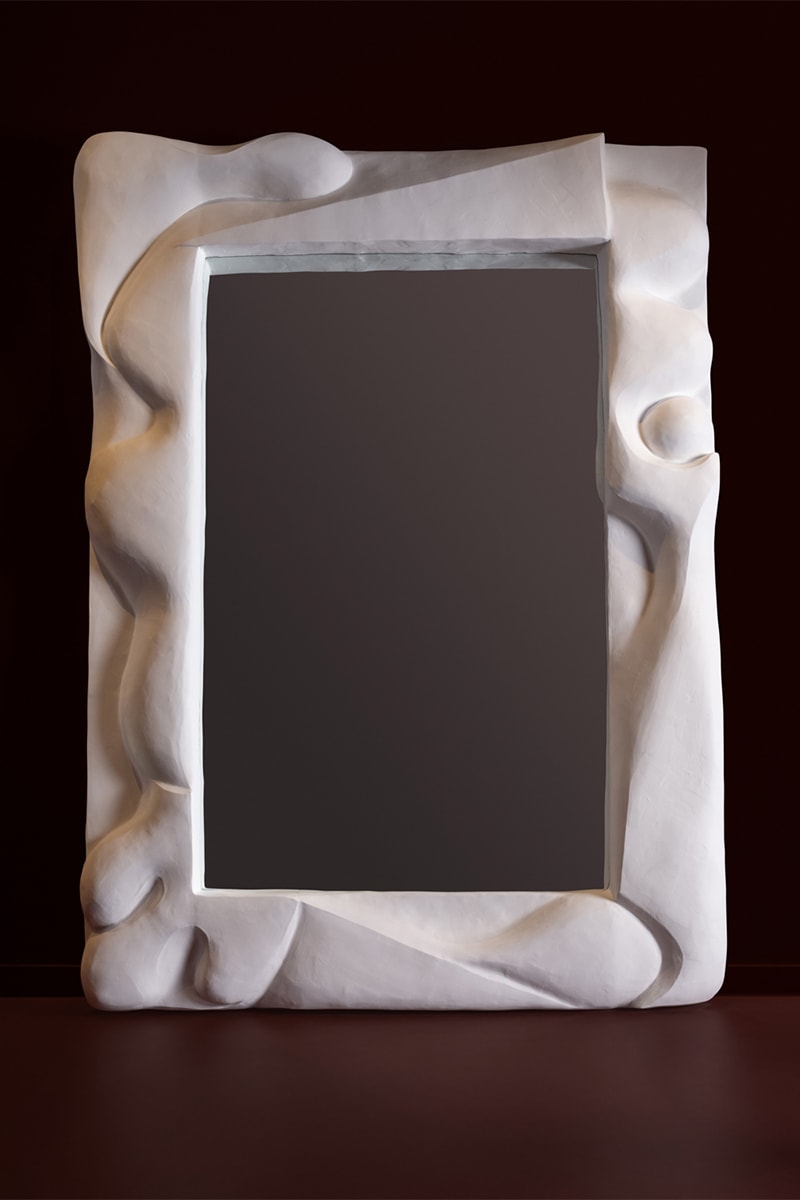 7 of 8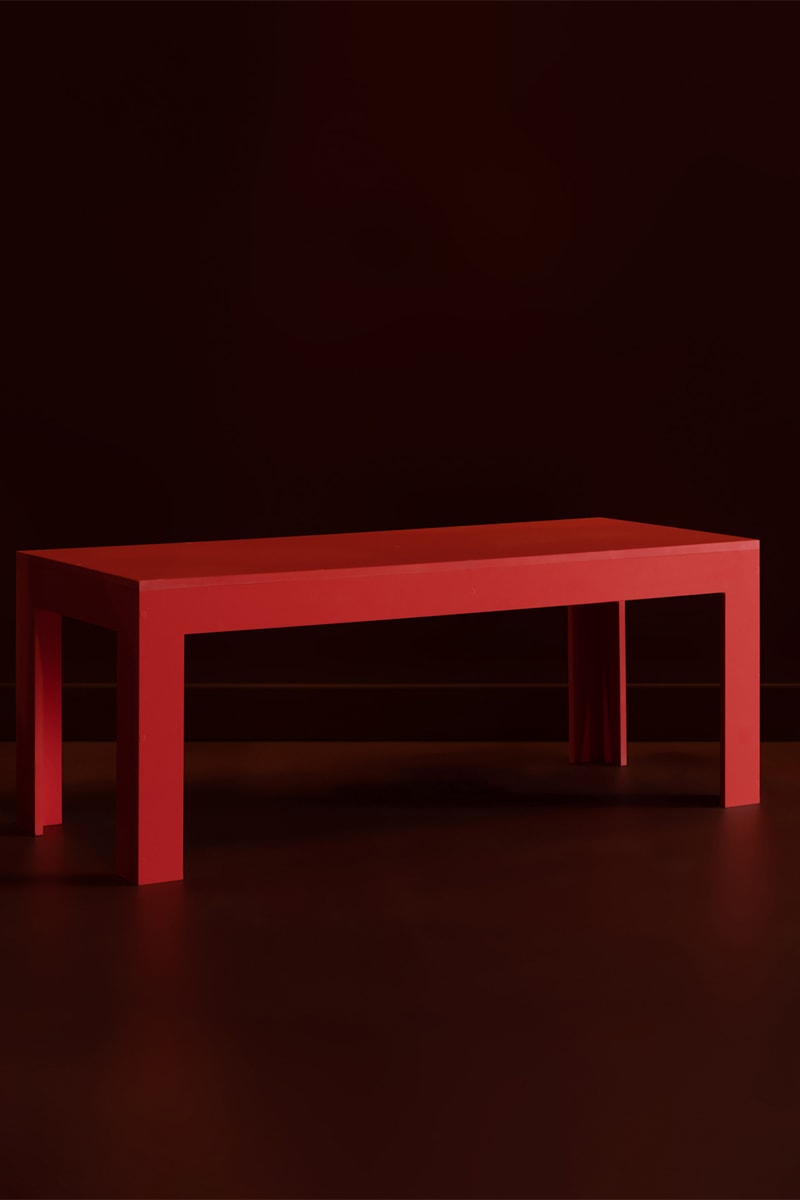 8 of 8
Works by designers Nel Verbeke, Bec Brittain and Simone Bodmer-Turner form part of a collection presented by Manhattan gallerist Emma Scully, in a show titled "Reflecting Women".
First presented at this year's Design Miami show, the pieces formed part of a wider show that saw mirrors, furniture, and decorative objects placed together against a red-toned backdrop. "Reflecting Women invites visitors to discover themselves within the imagination of each participating designer through a mirrored, multi-medium experience where – through the act of observation – you may recognize yourself," Scully says.
From US designer Bec Brittain come two new parachute lights, which each see billowing fabric structures anchored to a light source on the ground. UK designer Jane Atfield has created a new coffee table in cherry red, and Simone Bodmer-Turner brings the hard-to-miss Undulatory Locomotion mirror, which features a huge plaster frame. The Talisman Mirrors brings together five pieces in different sizes, crafted by Georgia-based Rooms Studio, with more mirrors coming from Martinique-based Ibiyanε, US designers Jaye Kim and Jenny Min, Netherlands favorite Nel Verbeke, and Slovenia-based Kaja Upelj.
"If only for a moment, visitors see themselves, side by side with the women's work before the lights deflate, returning them once more to the wider world," adds Sculley, who has become known for curating thought-provoking design shows inside the 19th Century townhouse on the Upper East Side of New York City. Pieces and commissions are available through the gallery.
The pieces debuted at Design Miami last week, during which art and design events took over the entire city. Elsewhere, New York architect Suchi Reddy channeled ethereal weightlessness for a Lexus installation at the ICA.