Unoriginal Ideas Ltd.'s Inaugural Release Channels 'Yu-Gi-Oh!'s Yami Yugi
Now you can be the King of Games.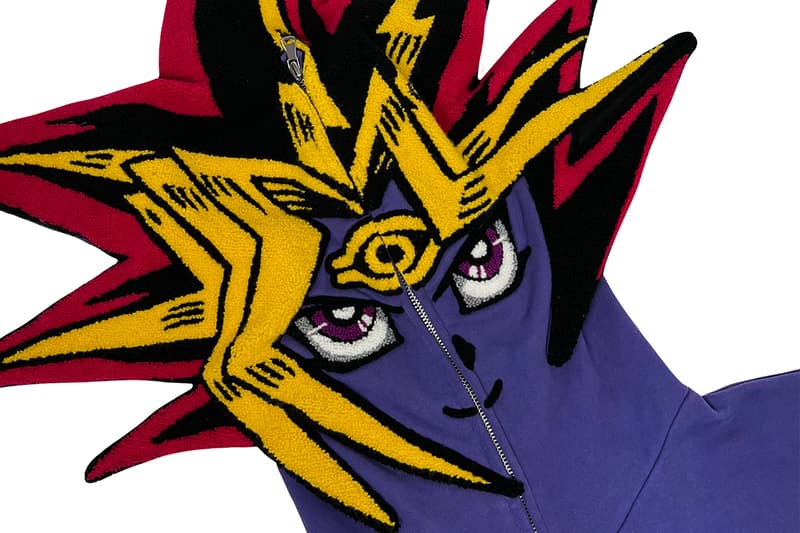 1 of 2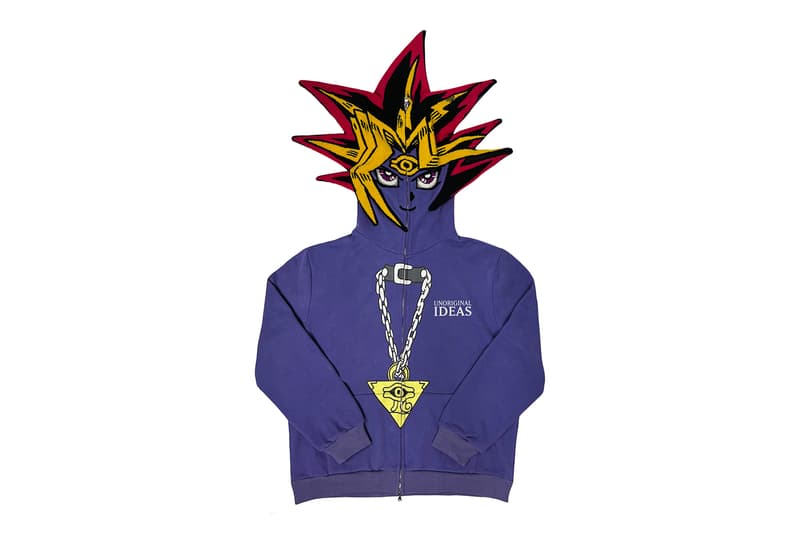 2 of 2
Emerging label Unoriginal Ideas Ltd. is now readying its inaugural release centered around Yu-Gi-Oh! The Yami Yugi Hoodie builds on the popularity of the Japanese manga/anime series written and illustrated by the late Kazuki Takahashi.
Yu-Gi-Oh! chronicles the life of Yugi Mutou, who solves the ancient Millennium Puzzle and awakens the spirit of the pharaoh that aids him in the game of Duel Monsters as Yami Yugi. The game was adapted into a trading card game back in 1999 and is played around the world in various languages.
Unoriginal Ideas Ltd.'s Yami Yugi Hoodie is constructed of heavy-weight cotton and expresses a deep purple color with a full zip closure. The hoodie is marked with Millenium Puzzle and Unoriginal Ideas Ltd. branding, along with chenille embroidery showing the face of Yami Yugi complete with Millenium Eye and iconic spikey hair. The hair portion of the hood is stuffed with goose down for a structured hood that holds up when fully zipped up.
Priced at $190 USD, the Yami Yugi Hoodie will be available on Unoriginal Ideas Ltd.'s website November 11.
In case you missed it, Drought's Coaster Pack celebrates iconic Sony PlayStation 2 and Microsoft Xbox 360 titles.