The Pangeos Terayacht Is an $8 Billion USD Floating City That Looks Like a Sea Turtle
Housing 60,000 guests.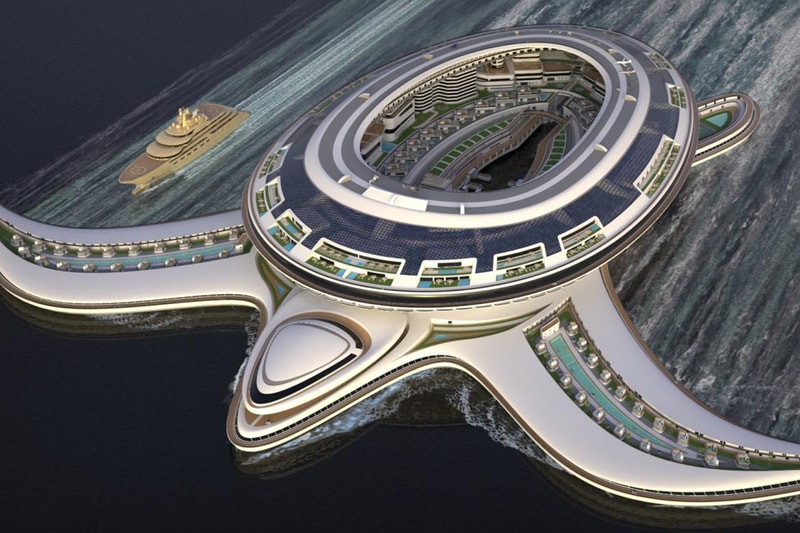 1 of 2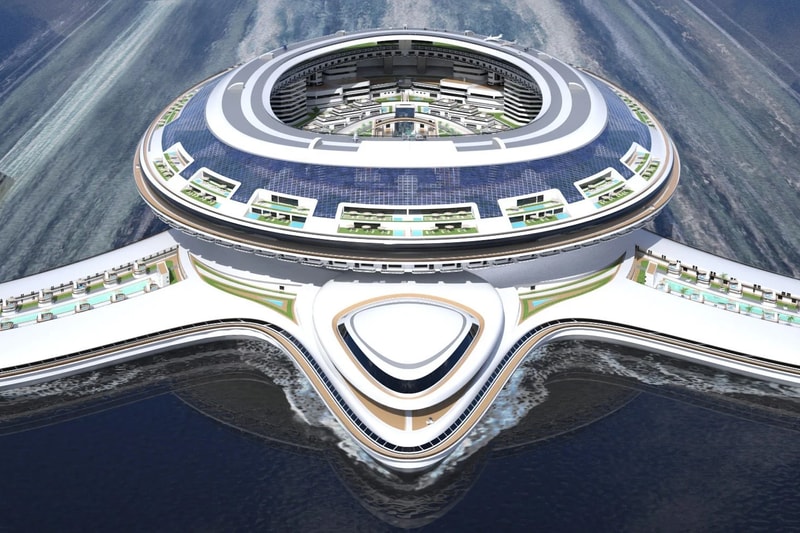 2 of 2
Adding to the list of extreme design projects in Saudi Arabia — like the world's longest skyscraper city — is now a gigantic "Terayacht" that is shaped like a sea turtle.
Revealed by the Italian design house Lazzarini Design Studio, the Pangeos Terayacht is as wide as 610 meters and is set to have 19 private villas, 64 apartments, hotels, clubs, and parks. This floating city is powered by nine HTS electric engines (16,800 horsepower each) and it can transport up to 60,000 guests at speeds of five knots.
If approved, this project is set to begin construction in 2033 at the King Abdullah Port where it will take up to eight years to complete and cost roughly $8 billion USD.
In other design news, "The Malin" sees Brutalist-style architecture paired with warm interiors.