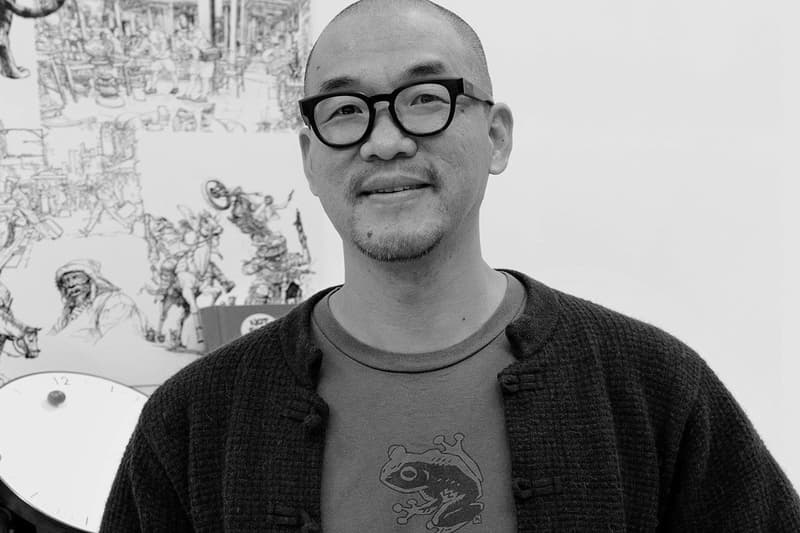 Acclaimed Comic Artist Kim Jung Gi Dead at 47
A master draftsman known for his intricate live drawing illustrations.
---
Acclaimed South Korean comic artist Kim Jung Gi died suddenly this week at age 47. Kim was wrapping up his trip in Europe, and on his way to the airport for his flight to New York, he experienced chest pains and was taken to a nearby hospital for surgery, but sadly passed away.
Kim is recognized as one of the greatest graphic artists in the world, leaving his impact on society at large through his powerful pen and ink works and serving as a mentor and inspiration for countless illustrators. The South Korean artist is best known for his live drawing sessions, in which his near photographic memory and vivid imagination are put on full display as he crafts incredibly intricate pieces entirely from his mind without any visual reference. Kim holds the Guiness World Record for the "Longest drawing by an individual," a record he broke doing a Fisheye piece that took approximately 4 days and 20 hours to complete, and his last live session was at Le Parc des Princes for PSG.
Beyond his live shows, Kim has published six sketchbooks that contain nearly 4,000 full pages of drawings and has worked closely with the likes of Marvel, DC, and Blizzard in the past for special projects and covers. Kim's illustrations can also be found in comic books and graphics including Spy Games, Tiger the Long Tail, and Third Humanity.
"After having done so much for us, you can put down your brushes. Thank you Jung Gi," writes Kim's close collaborator and friend, Hyun Jin Kim.
View this post on Instagram
In other news, here's a closer look at Fine Art Asia 2022.