Eminem Celebrates 20 Years of '8 Mile' With Deluxe Edition Album
Featuring instrumentals of the LP's 16 tracks.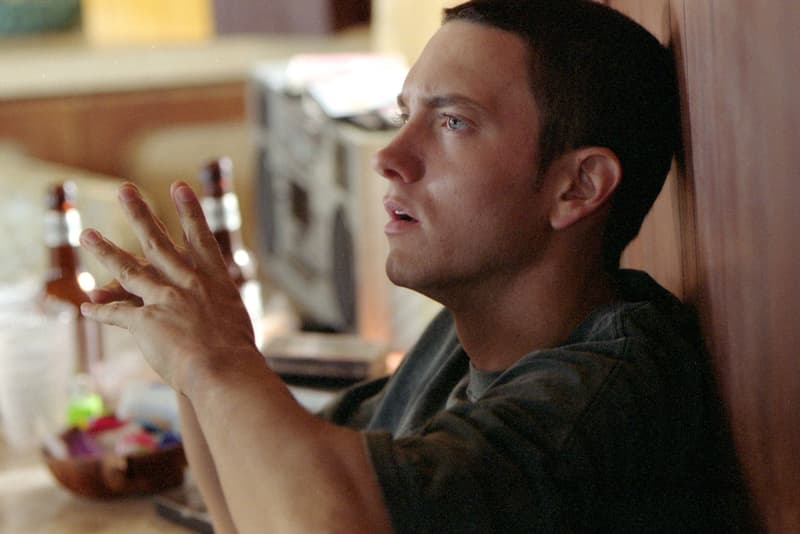 Eminem has unveiled a deluxe edition of his influential studio album 8 Mile to commemorate 20 years since its release. The record doubled as the soundtrack to the 2002 drama film of the same name, which starred Eminem and was loosely based on his life.
The rapper executive produced the soundtrack himself, with assistance from producers like DJ Premier, Guru, Chucky Thompson and more. One cut from the album, "Lose Yourself," went on to become one of the rapper's most popular singles.
For the anniversary edition, Eminem surprised fans with instrumentals of every song on the original soundtrack. The deluxe version also includes the demo version of "Lose Yourself.
The original 8 Mile was bolstered with features from some of rap's heavyweights, such as Nas, Rakim, Obie Trice and 50 Cent. It's interesting to listen to the instrumental versions of 8 Mile's songs but most fans will probably keep on streaming the original soundtrack.
Listen to Eminem's 20th anniversary edition of the 8 Mile soundtrack.
In other music news, Frank Ocean has announced Homer Radio with Apple Music 1.