Pepsi Joins Randy's Donuts for Limited ColaCream Release
With the surprise of pop rocks on the inside.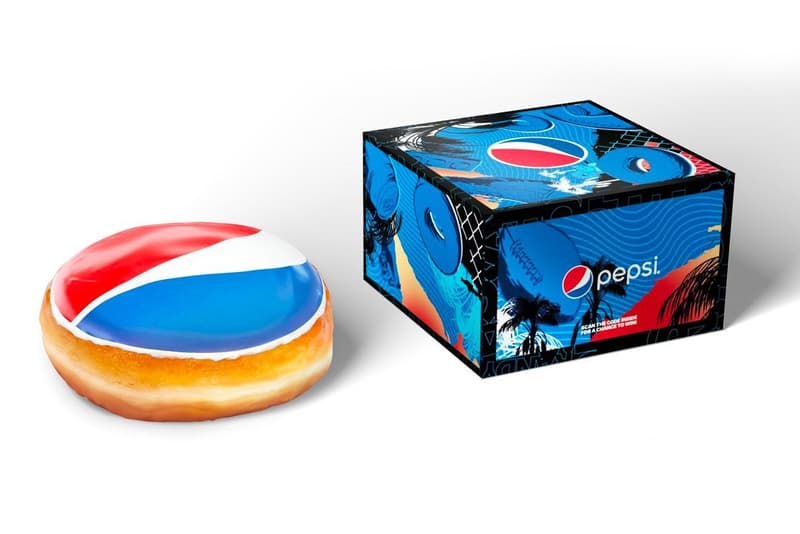 Pepsi and Randy's Donuts have just announced a new limited-edition Pepsi ColaCream Donut collaboration.
Fans can try this new sweet release at the original Inglewood location with the purchase of a Pepsi ColaCream Combo Box which includes a 20 oz. Pepsi. The donut itself sees the original Pepsi-Cola globe logo and is a combination of soda shop flavors mixed with the surprise of pop rocks on the inside.
"Our fans are trendsetters who are always on the lookout for new ways to enjoy the unapologetic flavor of Pepsi. Randy's Donuts has been around for almost as long as Pepsi, and with over 70 years in the community, who better to team up with on our first-ever donut than a local pop culture icon," said Claudia Calderon, Marketing Vice President at PepsiCo Beverages North America. "We can't wait for fans to taste the donut and fall in love with our latest collaboration."
Each box features a QR code that can be scanned for your chance to win special merch. Those in Los Angeles can head over to Randy's Donuts from now until February 20 to try the limited-edition flavor for $5 USD a combo box.
In other food news, M&M debuts new shapes for its iconic chocolate candy.