'Black Adam' Producer Reveals Plans for Sequels and Spinoffs
"We've never viewed this as just a one-off movie."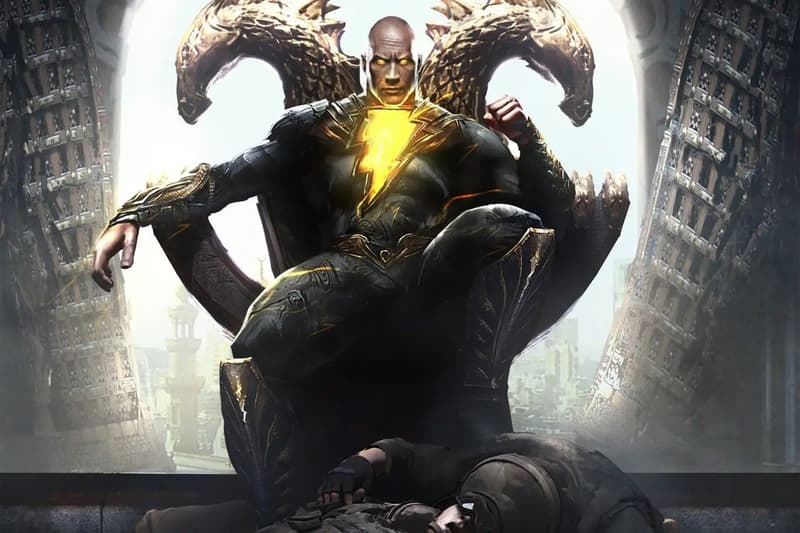 Black Adam's producer Hiram Garcia has now revealed that the team intends on creating more films based around Dwayne Johnson's character.
In a recent interview with Collider, the president of Johnson's Seven Bucks Productions banner confirmed that both the actor and the crew have big plans for the antihero, who will soon be making his big-screen debut in his standalone DC Comics and Warner Bros. film. "100%. We have always had a vision of where we saw we wanted this to go," Garcia explained when asked if there are plans for a sequel or future appearances in the DCEU.
"We've never viewed this as just a one-off movie, I'm such a gigantic comic book nerd and fan, and I love this universe so much, if you can tell from my excitement about talking about all these things. I've always gotten into this with a vision of, 'This is the story we want to tell, this is where we would love to see this go, this is how we would see multiple pictures play out, possibly including spinoffs for individual characters,' but there's always been a rough, kind of loose outline in our head on an imaginary whiteboard of how we'd want to do it. As we're making that, we start to look at that a little bit more. But, again, ultimately, we need the movie to be received well and we want fans to like it, but there's 100% a vision of what we'd like to be doing in a multiple picture aspect when it comes to Black Adam and the [Justice Society of America]."
Of course, DC and Warner Bros. have yet to officially confirm any plans for the ominous character beyond the first Black Adam, but given the success of its other franchises such as Aquaman or Wonder Woman, it's hard to imagine that the studio would abandon such a big personality after just his origin story, especially when he's on a direct collision course with Shazam, which itself is also receiving a sequel.
For fans of the DCEU and Johnson, definitely stay tuned for more updates to come.
Elsewhere in entertainment, here's everything coming to Disney+ this month.