Kito Wares Announces "Resurrection Day" Bundle and Sneaker Raffle
Featuring a new colorway of its signature Passion of Christ Sneakers.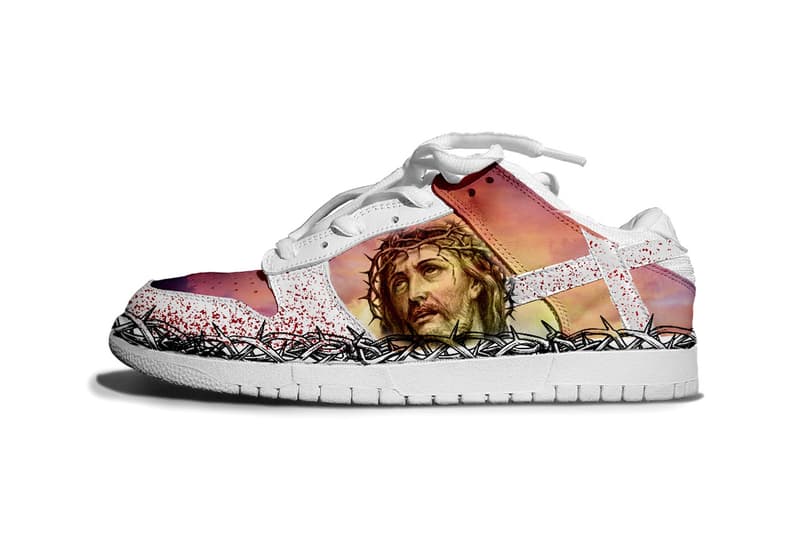 1 of 3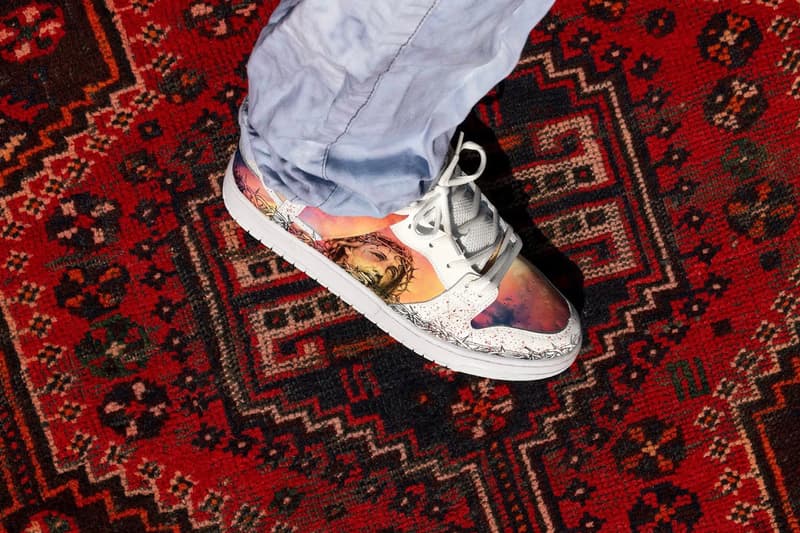 2 of 3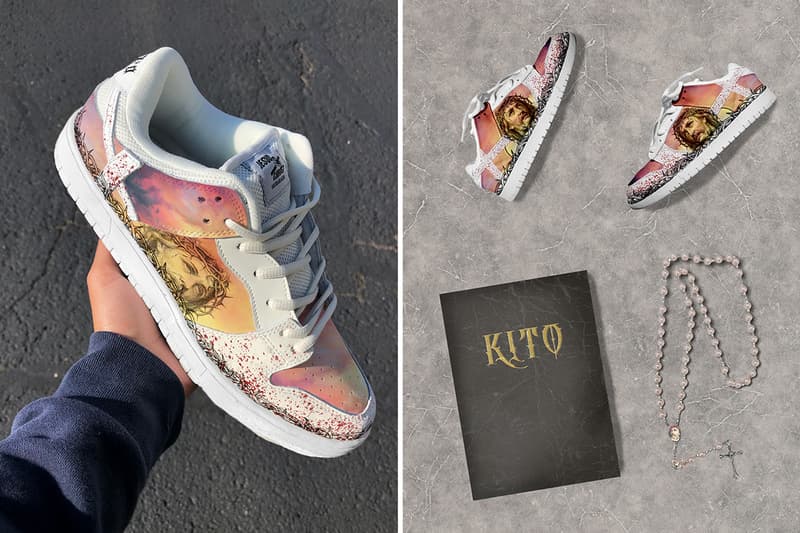 3 of 3
Following its Passion of Christ sneakers that dropped in December 2020, Kito Wares is releasing a follow up to the shoe with the "Resurrection Day" bundle. Available in two drops happening this month, the kit includes the sneakers, which feature religious imagery, along with a matching rosary necklace and a unique Bible-inspired box.
The "Resurrection Day" release brings back Kito Wares' Passion of the Christ sneakers. This time, the sneaker's leather detailing and outsoles come in a pure white color instead of the "Desert Tan" that was offered in 2020. Constructed with a pebbled leather upper, the shoe shows off a Crown of Thorns design around the base of the upper. The style also includes ventilation holes on the toe, interior padding and an oversized mesh tongue for impact protection.
Kito Wares is offering the bundle in two different releases, the first having been a more traditional first-come, first-serve model that happened earlier this month. For those who weren't able to grab the shoes the first time around, the remaining half is available through an online raffle, which will be live through September 13.
An increasing demand for the Passion of Christ sneakers has pushed resale prices as high as $700 USD, so the raffle is a great opportunity to purchase the unique kicks. To enter the raffle for the "Resurrection Day" bundle, which is priced at $150 USD, head to Kito Ware's website.