Coldplay and BTS to Release New Single, "My Universe"
Following months of rumors.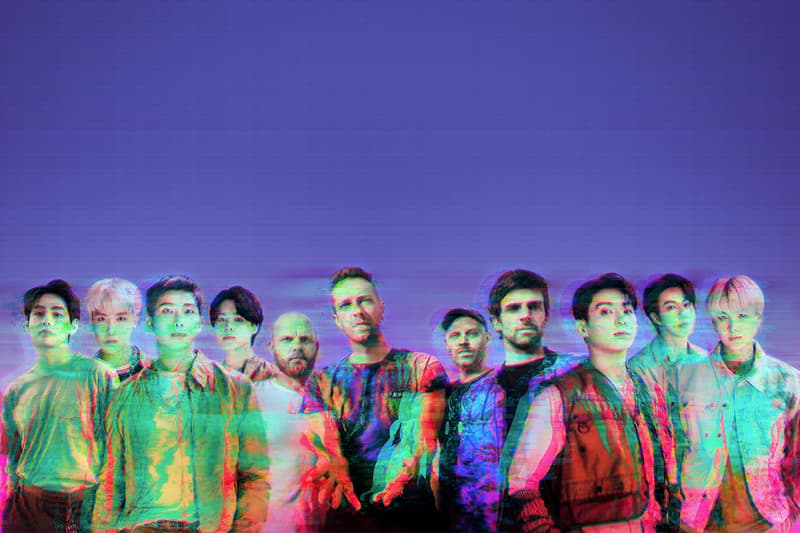 Following its "Higher Power" music video which enlisted the help of Korean modern dance group Ambiguous Dance Company earlier this year, and months of rumors, it's now been officially announced that Coldplay will release a collaborative single with K-pop group BTS.
Last month, BTS member Jin said on livestream: "there will be an announcement about working with a foreign artist. I've been a fan of them since I was young & Taehyung has taken a polaroid pic of us together, which I keep on the back of my phone." BTS also covered "Fix You" by Coldplay for MTV Unplugged back in February in which Coldplay responded to their performance with "Beautiful" in a tweet written in Korean, adding more fuel to the rumors.
The upcoming track titled "My Universe" will be in both English and Korean, with a release date set for September 24. "My Universe," along with the aforementioned "Higher Power" track, will both be included in Coldplay's ninth studio album, Music Of The Spheres, which is scheduled for October 15. The upcoming Coldplay x BTS collaboration single can now be pre-ordered, reserved, and purchased through the Coldplay website.
#MyUniverse // Coldplay X BTS // September 24th // Pre-order & pre-save now // https://t.co/yAcfYX0gER ❤️♾⭕️ @bts_bighit @BTS_twt pic.twitter.com/J91ZVQIRf7

— Coldplay (@coldplay) September 13, 2021
??‍? when you were in South Korea, maybe you bumped into a certain kpop band named @BTS_twt? There's a lot of rumors on the street@coldplay's Chris Martin: …there's a glitch…something about our career? Our career is going south?

I can't believe he made a South Korea career joke pic.twitter.com/qkgerb7QCz

— bora ⛱ (slow) (@modooborahae) May 6, 2021
아름다운 @bts_twt ???
Love c, g, w & j #BTSUnplugged https://t.co/XkHAwMi0sl

— Coldplay (@coldplay) February 24, 2021
Elsewhere in music, BLACKPINK becomes the most subscribed artist on YouTube with over 65.2 million subscribers.