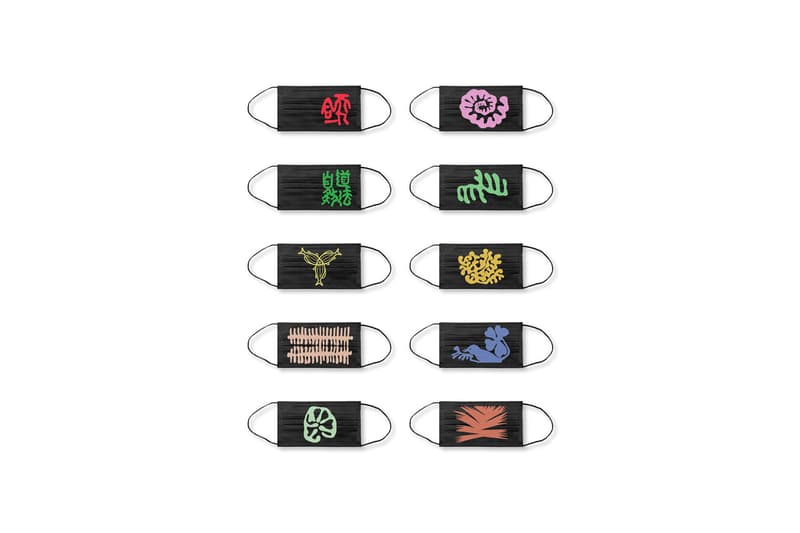 Ai Weiwei Designs Limited-Edition Collection of Masks Honoring Hawaiian Culture
Bringing awareness to climate change.
---
Chinese contemporary artist Ai Weiwei has designed a series of limited-edition masks honoring Hawaiian culture.
In partnership with Hawaiʻi Contemporary, "The Way Follows Nature" is a series printed by local printmakers and sold to support the upcoming Hawaii Triennial, which runs February 18 through May 8, 2022. The initiative is also supported by The Nature Conservancy Hawaii and Palmyra Chapter and Conservation International Hawaii.
The 10 mask designs incorporate symbols from Hawaiian culture, including local flora, fauna and marine life. The artwork draws attention to climate concerns directly affecting the Hawaiian islands and beyond.
"The masks are representative of one of the most traumatic events in our lifetime – a period of time that tempered human exploitation of the Earth's natural resources," Ai Weiwei said in a statement. "This collection allows us to help the islands of Hawaii, a community that is directly impacted by increasing environmental concerns on a global level."
The masks are sold individually and are priced at $100 USD each. There is also an exclusive set of three masks for $300 USD, and 10 for $1,150 USD.
The collection will be available online exclusively via Hawaii Contemporary's website and will run through October 2021.
In other news, check out Ai Weiwei's recent exhibition "Marbre, Porcelaine, LEGO."