Damon Wayans Wants a 'VERZUZ' Comedy Battle With Dave Chappelle
"I'm calling him out," the retired standup comedian said in a recent interview.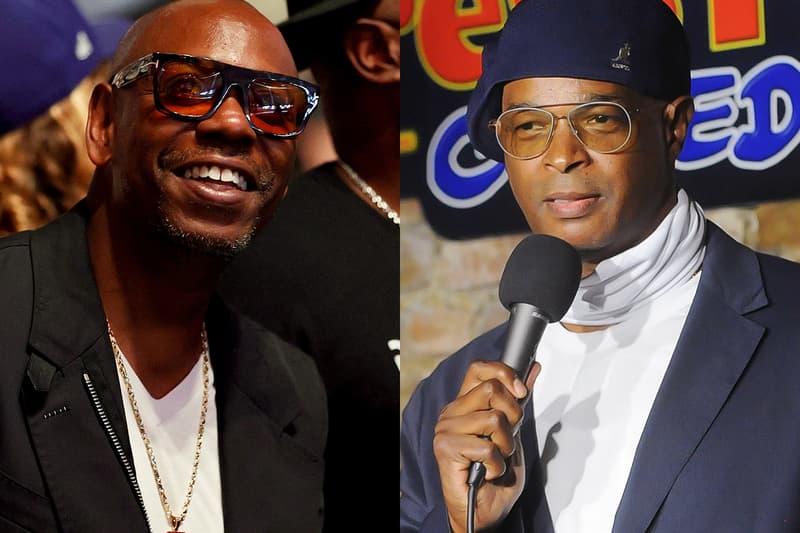 If there was ever a comedy variant of Timbaland and Swizz Beatz's VERZUZ, Damon Wayans would want to battle it out with Dave Chappelle.
The In Living Color writer and promoter touched on the idea during his recent interview on KBXX 97.9 The Box, after he was asked if he's staying updated with VERZUZ. "No, I have not," he answered, following it up with the question, "Do they do it with comedians?" The hosts immediately asked him who he would go against, and Wayans instantly answered "[Dave] Chappelle," much to their delight. "I'm calling him out," Wayans added with a laugh.
Wayans retired from standup comedy in 2015 and is currently working on a new series at ABC with My Wife and Kids co-creator Don Reo. The upcoming family comedy currently has a working title of Let's Stay Together and is in development, however a premiere date has not been confirmed. Meanwhile, Chappelle released his new Netflix special 8:46 in June 2020; the title references to the amount of time that police officer Derek Chauvin spent kneeling on the neck of George Floyd when he murdered him.
Damon Wayans wants a comedy #Verzuz … with Dave Chappelle! ?? #GoodMorningHTown @KeishaNicole @JmacGlobal @JessicaJeanz pic.twitter.com/fLv3YuWs4m

— KBXX 97.9 The Box (@979TheBox) August 13, 2021
In related news, Marlon Wayans revealed that a White Chicks 2 is "necessary."