Netflix's Bob Ross Documentary Will Tell the Painter's 'Shockingly Untold Story'
Exploring the legal battles that ensued over the sought-after Bob Ross empire.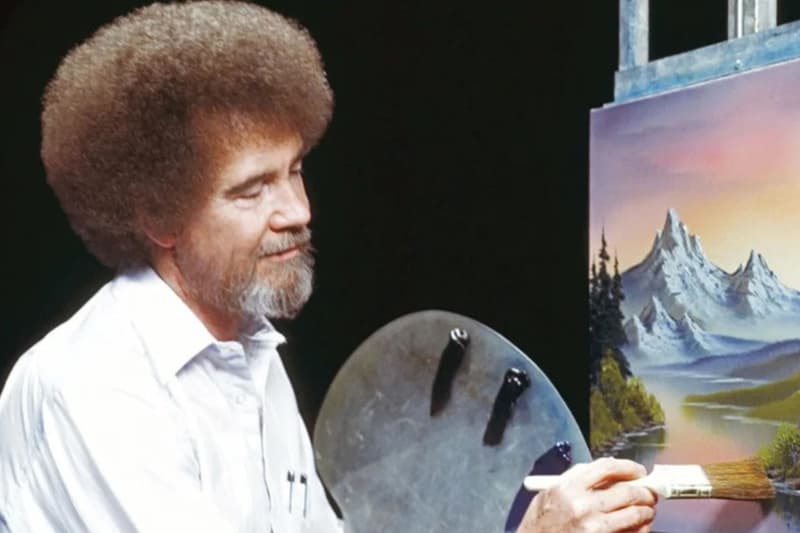 Bob Ross — the late, curly-haired painter and host of 1983's genre-transforming instructional art program The Joy of Painting — captivated global audiences for his peaceful approach to painting and his legacy of feel-good phrases, including "there's no mistakes, only happy accidents" and "the joy of painting is the friends you make along the way."
Now, highlighting Ross' immeasurable influence on today's culture, Netflix is releasing a documentary that will delve into the "shockingly untold story" of the renowned painter's life, titled Bob Ross: Happy Accidents, Betrayal & Greed.
Directed by Joshua Rofé, the documentary will unfold "a sinister tale surrounding his name and the empire that was built on it being hijacked by once trusted partners, whose slow betrayal of him continued beyond his death in 1995," according to the film's synopsis.
Aside from covering Ross' career highs, the film will also explore the legal battles for control over the Bob Ross empire that involved his business partners Annette and Walt Kowalski.
"With a keen appreciation for nature, and a kind and gentle demeanor, Bob Ross encouraged everyone he met to embrace their creativity and believe in themselves, becoming a cultural phenomenon along the way," the synopsis continues.
"The man who famously said that there were no mistakes – just happy accidents – has brought sheer delight to the world for decades. Beyond the iconic hair, soothing voice and nostalgic paintings lies a mystery that many have yet to discover."
Bob Ross: Happy Accidents, Betrayal & Greed will premiere on Netflix on August 25.
Elsewhere on the streamer, Netflix has shared a first look at Stranger Things season four.