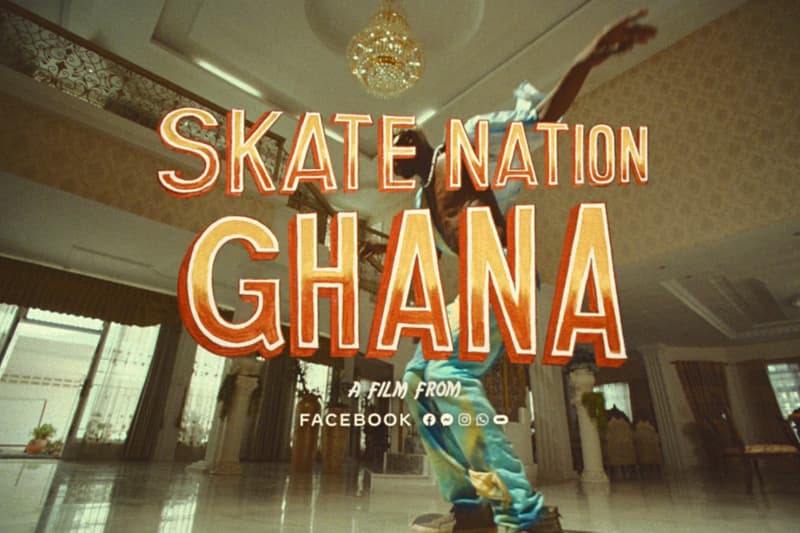 Directors Unveil Four New Films to Celebrate Skateboarding At the Olympics
Dubbed 'We Change the Game When We Find Each Other.'
---
Amidst the ensuing chaos of the pandemic, the subsequent cries to cancel the games and the controversy surrounding some of Tokyo 2020's shining stars — it's easy to forget that the Olympic Games are supposed to be fun. And although the event certainly won't be the same with everything that has transpired, one thing that can surely be celebrated is the Committee's acceptance to include skateboarding as an Olympic sport.
To mark this moment in history, Facebook and Droga5 will launch a campaign called We Change the Game When We Find Each Other. The four feature spots will air during NBC's coverage of the games and will showcase global communities united through the sport. From Longboard Family, a beautiful choreographed film directed by singer-songwriter, FKA twigs — to 'No Comply,' paying tribute to Ghanaian skate culture, to a film about skate pioneer, Tyshawn Jones.
The four films aim to show how skate culture has always been ahead of many sports in its embracing of individual expression, diversity and inclusion. A point that Andrew Stirk, Facebook's Vice President of global company marketing, reiterates "is a grassroots sports and culture, centered around connection and community. This work celebrates the authentic stories of skaters using our platforms to find each other, broaden the culture, and push the sport forward."
Catch We Change the Game When We Find Each Other along with the opening of Tokyo 2020 on Friday July 23.
In other Olympic news, Brisbane will officially host the 2032 Summer Olympics.