Japanese People Reveal They Put Chocolate, Coffee and More in Their Curry
Some unique secret ingredients to elevate the beloved dish.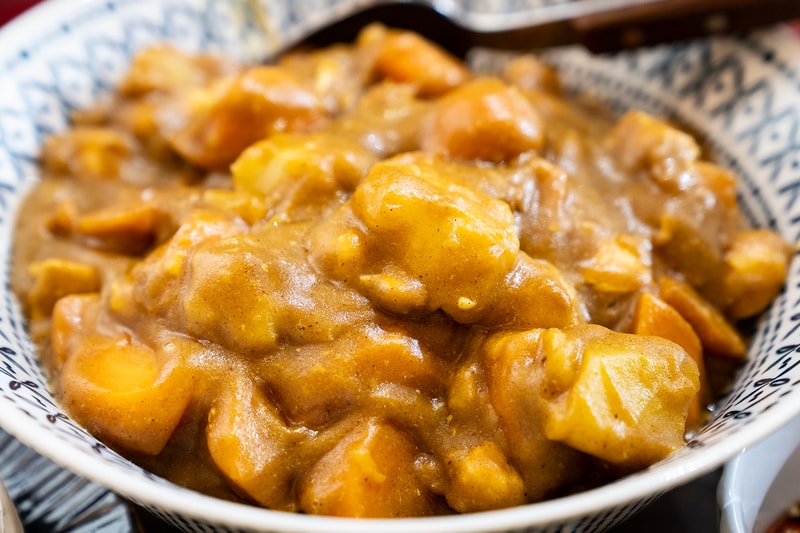 As Japanese curry has become a favorite worldwide, it is interesting to note that households in Japan each have their own way to make the beloved dish.
A survey by Japanese lifestyle portal Kufura recently asked 437 Japanese women what secret ingredient they used in their curry with some interesting results. Leading the list was instant coffee, which offers a sweet hit for sophisticated round flavor, followed by Worcestershire sauce to lend a savory hint that accentuates the spices in curry roux. Coming in third place is chocolate, specifically dark chocolate, an ingredient that offers extra depth without exaggerated sweetness.
Check out the full list of special Japanese curry ingredients below.
1. Instant Coffee
2. Worcestershire sauce
3. Chocolate
4. Garlic
5. Soy sauce
6. Honey
7. Ketchup
8. Milk
9. Tomato
10. Yoghurt
For more food and beverage news, Domino's is struggling to deliver pizza in 30 minutes or less.