PBS Is Cancelling 'Arthur' After 25 Years
Debuted in 1996, 'Arthur' ends at episode 240.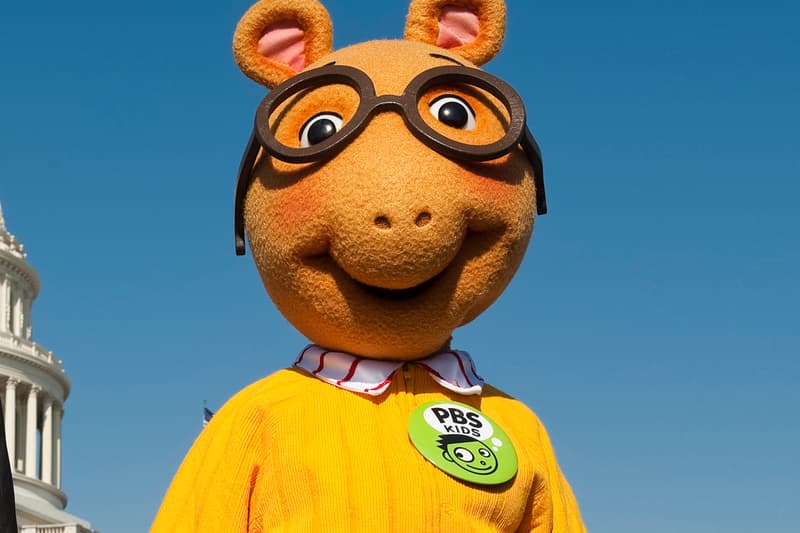 It turns out that the rumor that was floating around regarding the end of PBS' Arthur is true.
Renewing the show for four seasons back in 2018, PBS will be ending the PBS Kids show at its 25th season and 240th episode. Debuted in 1996, Arthur is the longest-running children's animated series in American history, and fans that grew up watching the show have just one season left until they have to say goodbye to characters Arthur Read, Binky Barnes, Muffy Crosswire, D.W, Francine, Buster, Prunella, and Mr. Ratburn.
The news was confirmed in an interview with screenwriter Kathy Waugh where she revealed, "Arthur is no longer in production. We had our wrap party two years ago. I think [PBS] made a mistake, and I think Arthur should come back and I know I'm not alone in thinking they made a mistake. I don't know if it was a ratings issue or if it felt like it needed to be retired. To me, it felt evergreen, like it was never going to end but it did end, we finished the last episode, season 25, two years ago."
So all the rumors are true. Arthur is officially ending, after being on the air for 25 years.

Kathy Waugh, a longtime writer on the show, confirmed the show is no longer in production. This will be the end of an era and I'm not ready to say goodbye to a PBS childhood legend. pic.twitter.com/651fcXT3ag

— Sir Simon A. | Celebrating 5 Years of BLC (@BabyLamb5) July 27, 2021
24 years is a good run for a gig, & this is the face I made at the very last session. Binky though seems nonplussed, he's always been tougher than me. And I was just starting to get the hang of the whole Dad thing… Thanks "Arthur" it's been a great ride. "And I say Hey……!" pic.twitter.com/SHeWlTiuNf

— bruce dinsmore (@brucedinsmore) November 16, 2018
In other entertainment news, Twitter is questioning Ashton Kutcher and Mila Kunis' family bathing regimen.