Soulja Boy Announces He Will Give Bow Wow His Lamborghini if He Beats Him in 'VERZUZ' Battle
Soulja Boy and Bow Wow's battle was first announced late last month.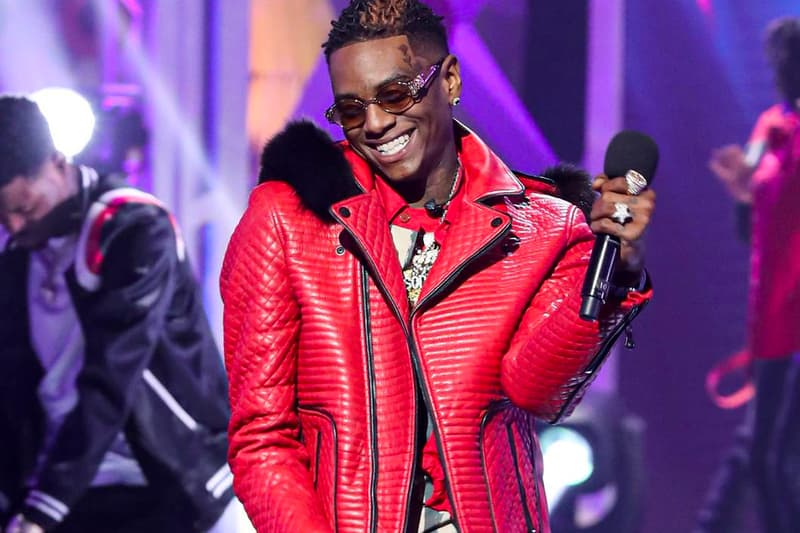 Following the recent announcement of Soulja Boy and Bow Wow's VERZUZ battle, the two have publically clowned each other in any way possible.
Recently, Soulja Boy decided to up the ante offering up his Lamborghini to Bow Wow if he beat him in the rap battle. In a video, Soulja shows-off his new cherry red sports car and is heard saying, "If you win the Verzuz, I'll give you the pink slip to my Lambo. I bet a hundred thousand dollars that you do not got your Lambo still. I still got my same Lambo. I bought my shit cash. I own it. Stop playing with me Bow Wow. You do not got your Lambo no more!"
Since the announcement of their rap battle, Bow and Soulja have been trolling each other non-stop on social media. Soulja recently called bow by his government name on Twitter while Bow clowned Soulja's "She Make It Clap" for only being a viral hit and not able to land a reputable Billboard chart ranking.
Bow Wow has yet to respond to Soulja's offer. The highly anticipated VERZUZ battle episode does not have an official release date but is expected to launch late this year.
In other music news, the Scott Pilgrim vs. the World soundtrack is expected to release an expanded edition.