Aesop's Othertopias Fragrances Explore Worlds Both Real and Imagined
Featuring distinct Eaux de Parfum creations titled Miraceti, Karst, and Erémia.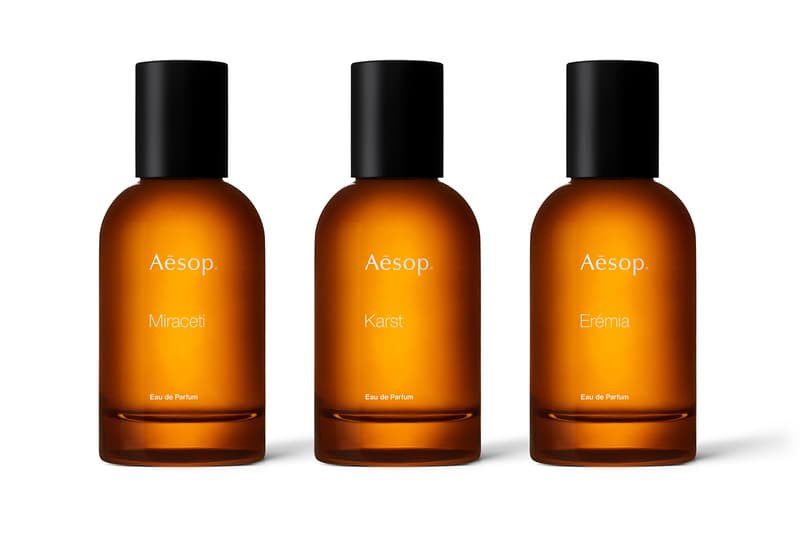 1 of 2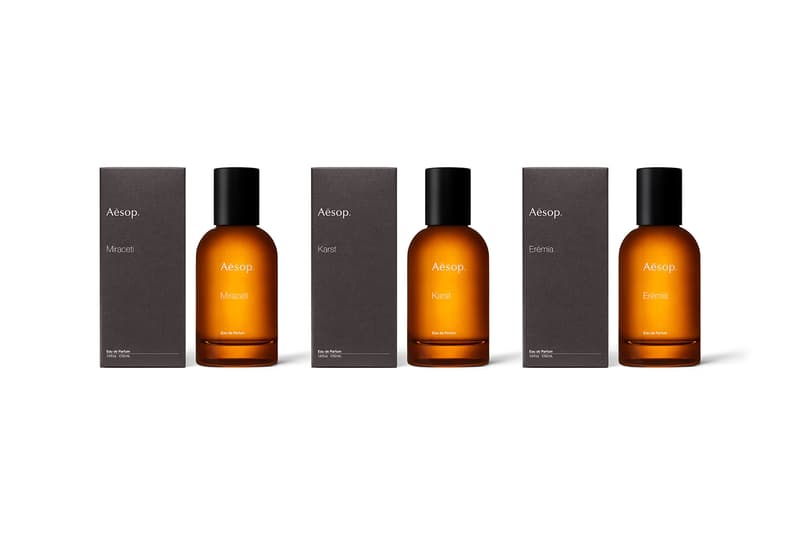 2 of 2
Continuing its exploration of scent, Aesop has now crafted a new collection of three distinct Eaux de Parfum creations in collaboration with long-term fragrance partner Barnabé Fillion.
The Othertopias fragrance collection draws inspiration from the boat, the shore and the wasteland of worlds both real and imagined to form a dialogue with nature, challenge perceptions and explore reverie. Titled Miraceti, Karst, and Erémia, the fragrances come in 50mL glass bottles complete with a carton featuring unique artworks designed by Belfast-based painter Jack Coulter.
Miraceti or "The Boat" carries a base of ladanum accented by incense, seaweed, ambrette and styrax for a warm and woody scent. While Karst or "The Shore" features a mineral tinge brought on by a mix of spices and aromatics lead by cumin and sandalwood. Finally, Erémia or "The Wasteland" brings galbanum, iris and yuzu together for a bright mix with an earthy edge.
Barnabé Fillion explains, "A smell, whether in the air, on our skin, or on our clothes, creates a world within our world that is both physical and imagined—a phenomenon that blurs the boundaries of past and present, real and unreal, here and there. A window into nature, so to speak, one that invites a dialogue with surroundings that we inhabit but often overlook. As always, collaborations with Aesop are steered by science and wonder, manifesting in this instance as a journey through spaces that make us engage our senses, ask us to look differently and encourage us to imagine."
The Othertopias fragrances collection will be available online and at Aesop retailers July 5.
In case you missed it, the Evian (re)new "water bubble" designed by Virgil Abloh is now available.