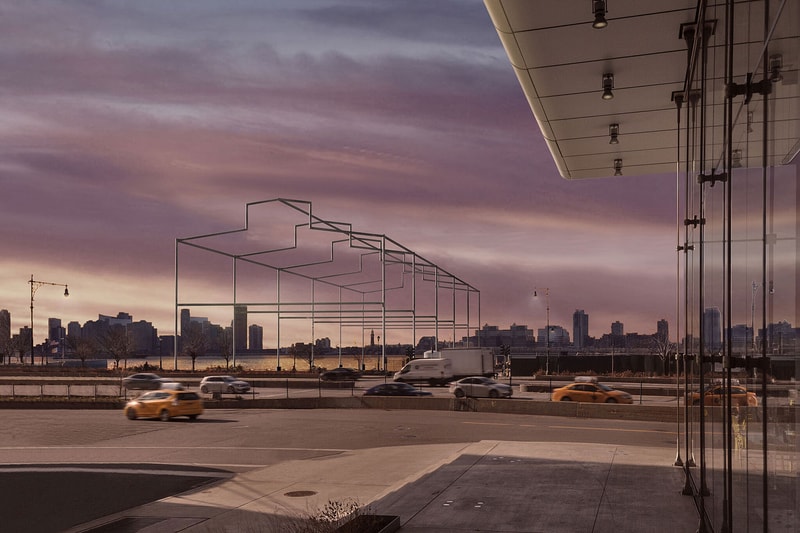 1 of 5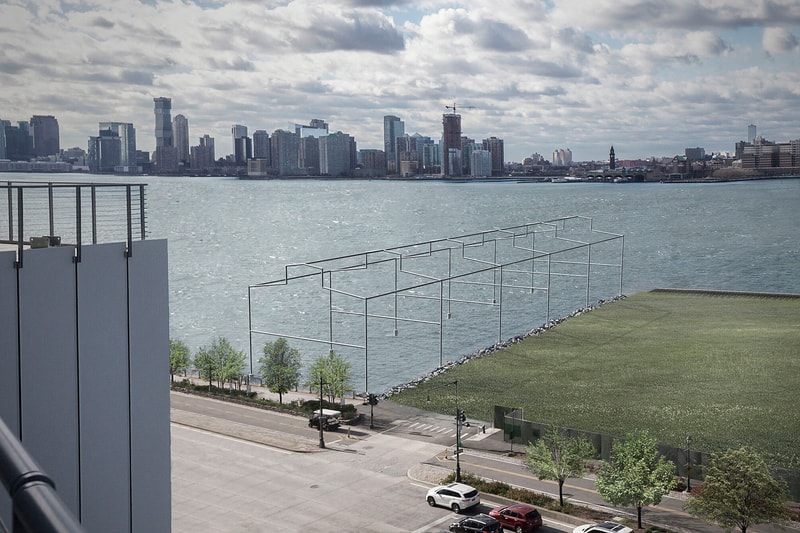 2 of 5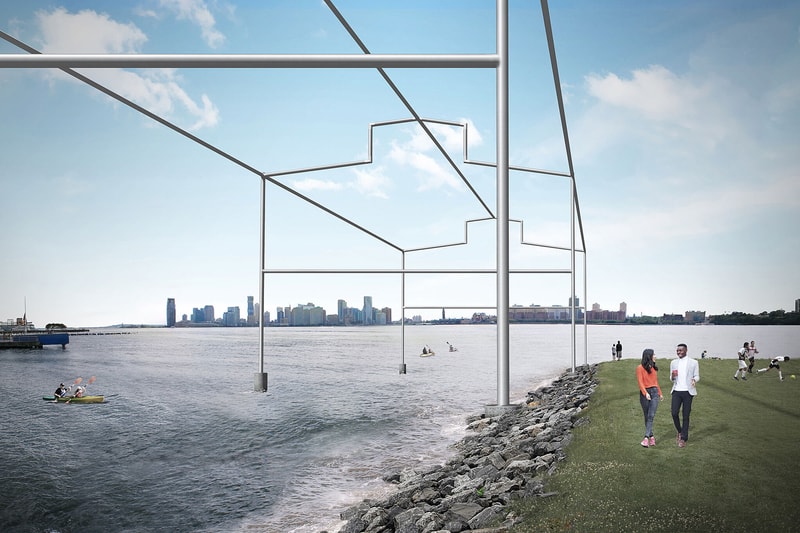 3 of 5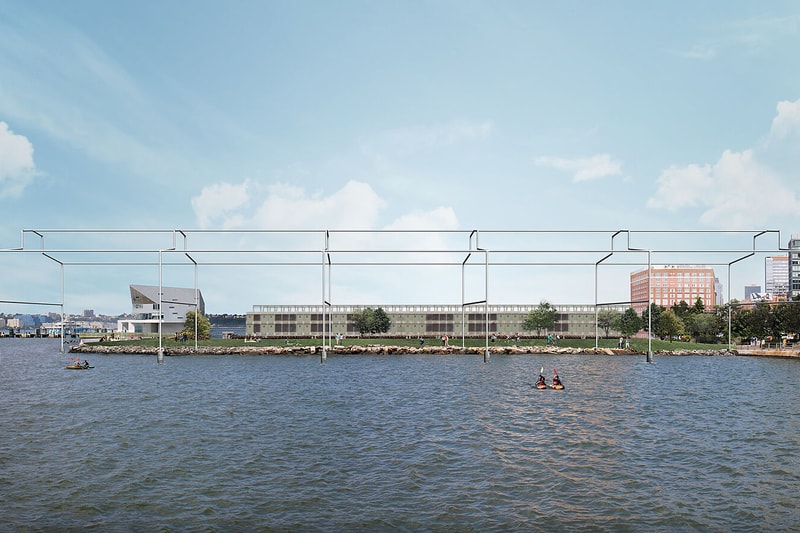 4 of 5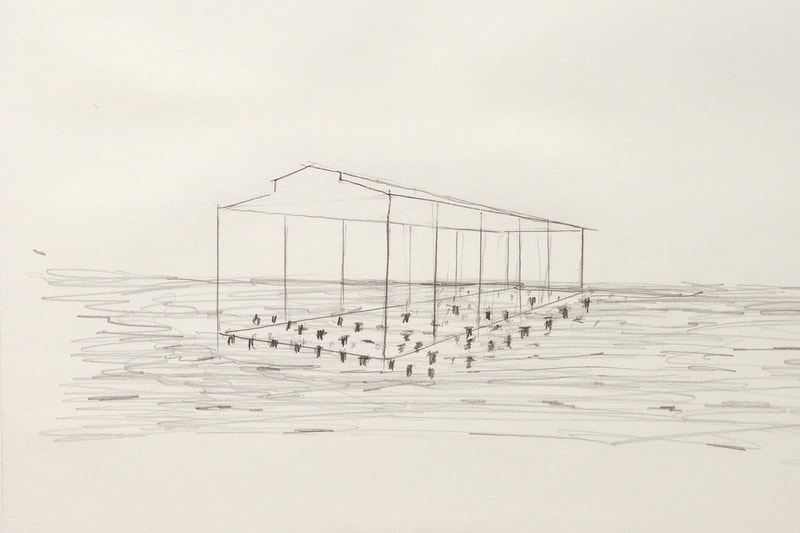 5 of 5
David Hammons Installs Massive 'Day's End' Permanent Sculpture in NYC
A 325-foot-long structure made of brushed steel poles.
---
The Whitney Museum of American Art, with the Hudson River Park Trust, has permanently installed a sprawling public art project by the seminal American artist, David Hammons. Entitled Day's End, the massive installation is situated at the Hudson River Park along the southern edge of Gansevoort Peninsula, directly across from the Museum. Hammons is best known for his interdisciplinary practice which includes sculptural, print-based, video, and painted work that explore African-American art history.
Hammons first proposed the structure in a sketch during a trip to the museum's newly opened building the Meatpacking District. While there, he looked out from one of the gallery windows across the river, envisioning the now-completed monumental sculpture. The $17 million USD work involved plenty of government planning, community organizing and complicated engineering amid challenges presented by the COVID-19 lockdown. Fabrication was also done in five countries including Italy, Brazil and Canada, where outbreaks of the coronavirus "did slow things down," said the Whitney's director Adam Weinberg.
"Part of the piece's brilliance is that—because there's no floor, no ceilings, no walls, it's totally, totally open—it is the container of everything," Weinberg added. "You can't photograph it without having something else in it. So it becomes the container for the trees, for the cityscape behind it, for the water. It basically—in true David Hammons fashion—is the most democratic of all works, because it's not about itself as much as it's about everything else it captures."
The project's official public opening will commence on May 16 with a Community Day of free family workshops (timed tickets will be needed), open admission to the museum and its exhibition, and other events. Head to The Whitney's website for more information.
Elsewhere in art, Destinee Ross-Sutton is curating a selection of captivating portraits by Black artists to celebrate the African diaspora.