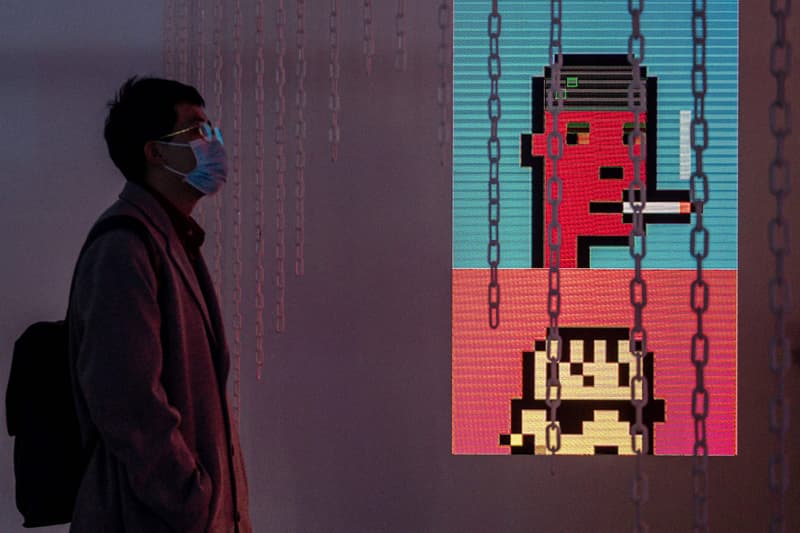 Christie's Is Selling a Set of 9 Rare CryptoPunks as an NFT
All of the punks featured are from the sub-1,000 series, including a rare alien.
---
Christie's will sell a single lot of nine rare CryptoPunks, a continued reach for the famed auction house into the world of digital art.
NFTs, or non-fungible tokens, have become a popular collector's items in recent months. HYPEBEAST wrote a comprehensive explainer on the buzzy blockchain asset last month.
CryptoPunks, regarded as one of the first NFTs ever created on the Ethereum blockchain, was developed by American studio Larva Labs in 2017. There are only 10,000 unique CryptoPunks in circulation, which are randomly-generated 8-bit characters originally offered up for free.
Christie's announced on Thursday that it would be selling a set of nine CryptoPunks, all from Larva Labs' original collection.
9 rare CryptoPunks from @LarvaLabs own collection to star in our 21st Century Evening Sale this May in NY.

All mint numbers under 1k and yes there is a rare Alien! Punks 2, 532, 58, 30, 635, 602, 768, 603, 757 #CryptoPunks

More at: https://t.co/o41OzqP1UB pic.twitter.com/N0blESQdR1

— Christie's (@ChristiesInc) April 8, 2021
All of the punks featured are from the sub-1,000 series, including a rare alien.
"Taken together, the set represents both the rarest possible CryptoPunks and highlights from the variety of attributes that are the signature of the project," the creators told Christie's. The digital characters have now become highly-sought after collectibles, with some CryptoPunks fetching up to $7.58 million USD.
The set will appear in Christie's 21st Century Evening Sale on 13 May in New York. Last month, Christie's auctioned off a piece of crypto art by digital artist Mike Winkelmann, aka Beeple, which sold for a record $69.3 million USD.
Miami's SaveArtSpace is launching a massive outdoor exhibition next week featuring a diverse selection of CryptoPunks.