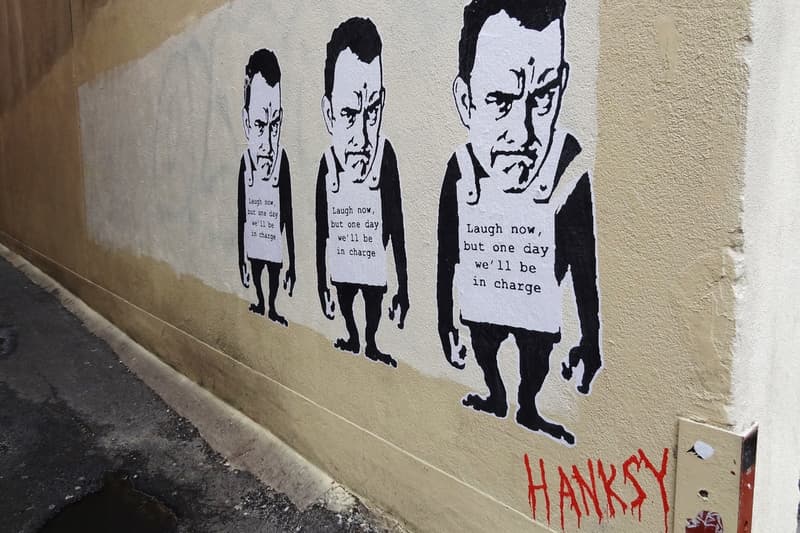 1 of 7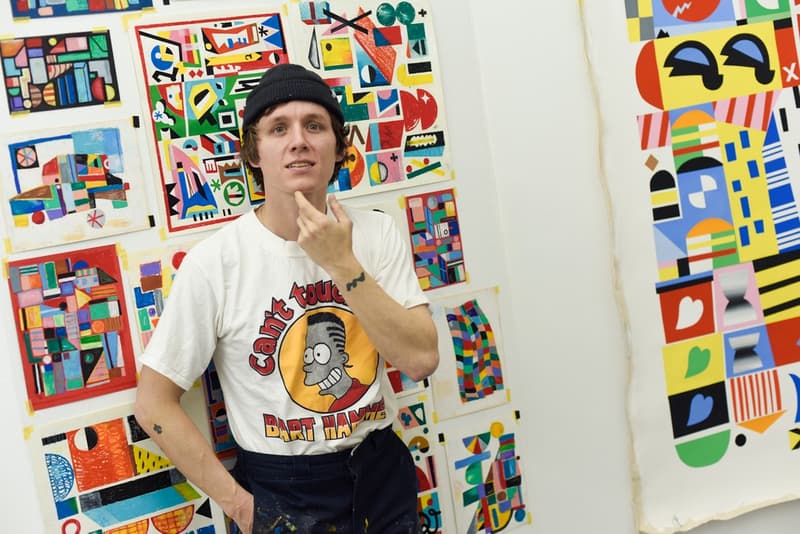 2 of 7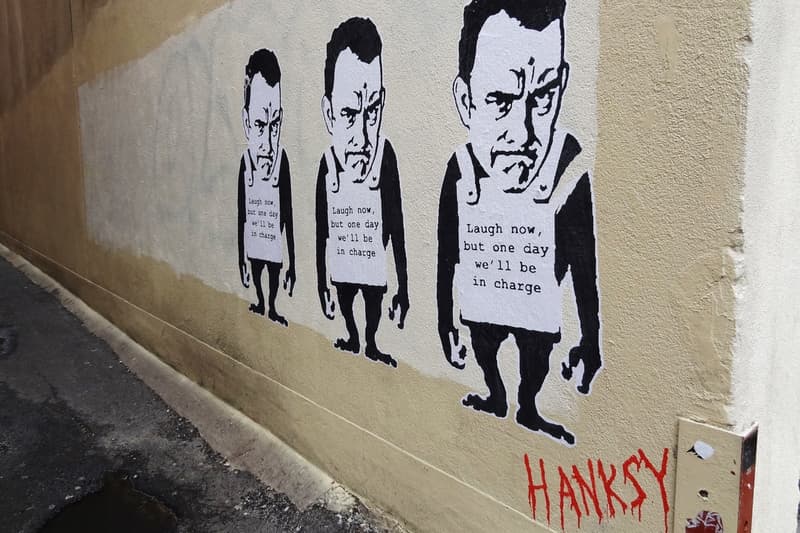 3 of 7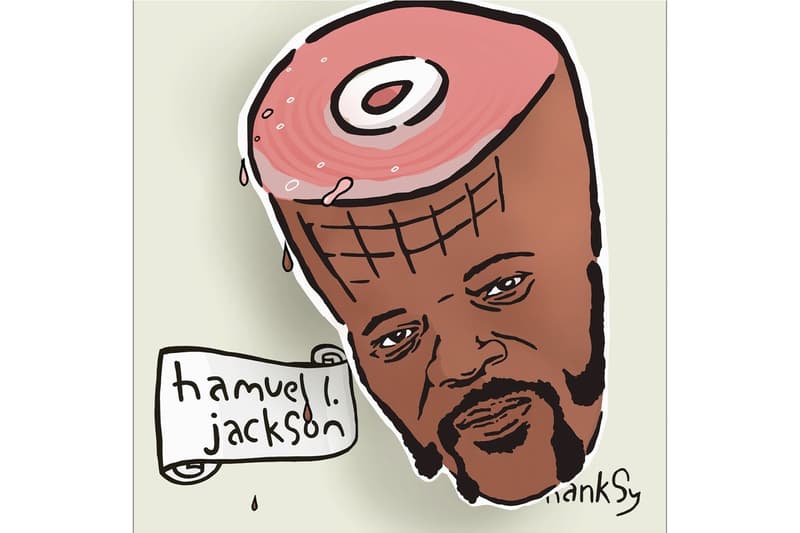 4 of 7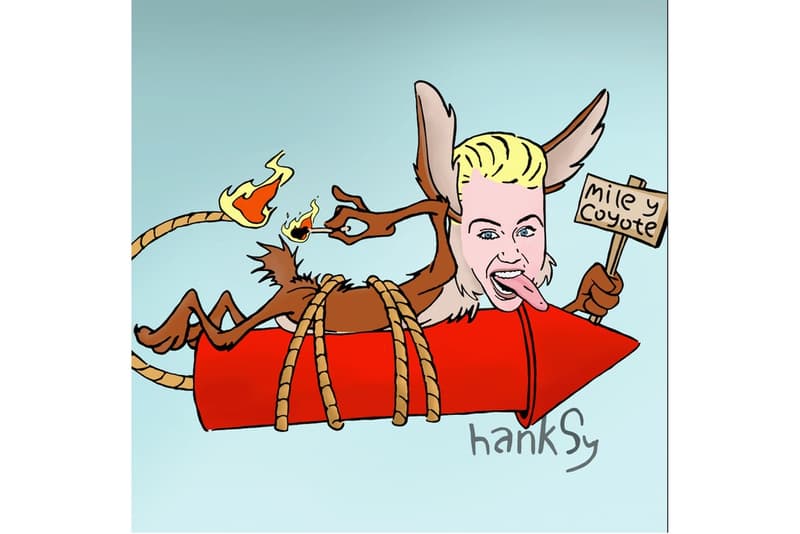 5 of 7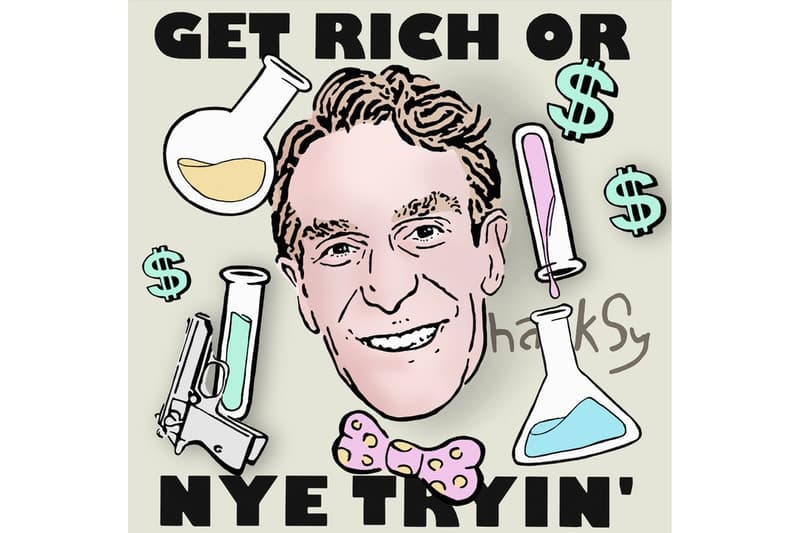 6 of 7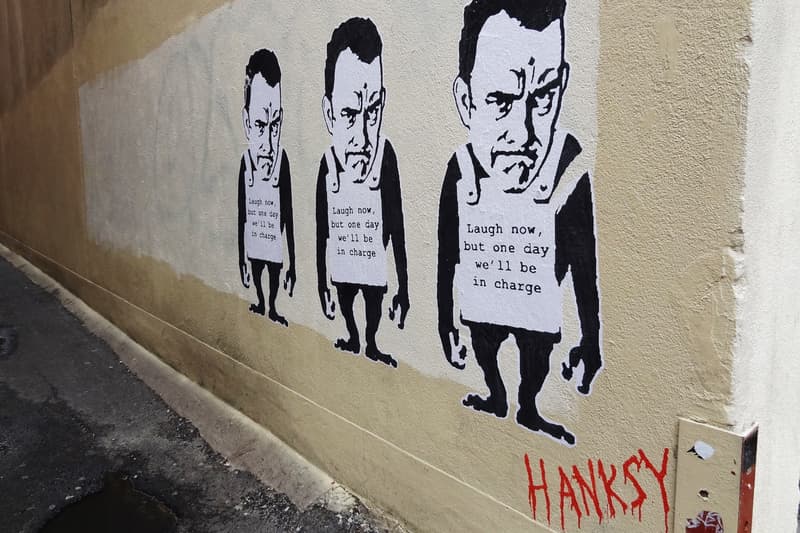 7 of 7
Hanksy Is Invading the Crypto World With One Silly NFT at a Time
Adam Lucas, creator of the notorious Hanksy street art alias, discusses his blockchain entrance.
---
From 2011 to 2017, Adam Lucas filled Lower Manhattan's streets with silly wheat-paste works and stickers depicting celebrities and pop culture cartoons under his street art alias, Hanksy. From his Dump Trump artwork portraying President Donald Trump as a poop emoji to his Tom Hanks version of the Banksy rat (which originally inspired his graffiti moniker), Hanksy pieces invaded street posts and facades of almost every local shop in Nolita.
It's been three years since Lucas retired his Hanksy project, opting to focus his energies on building his fine contemporary art practice under his real name. But, the artist is aptly bringing back his sardonic street art memes in unapologetic, crypto form. Lucas is gearing up to release a collection of tokenized Hanksy animations based on original artworks this April 13 on OpenSea. Highlighted pieces include the artist's Hamuel L Jackson, Mile E Coyote, and Get Rich Or Nye Tryin' — pun-filled visual interpretations of Samuel L. Jackson, Miley Cyrus and Bill Nye, respectively.
And the lucky individuals who manage to snap up an NFT work will receive a single-edition art print of static NFT. Prints will be hand-signed on archival paper "and probably maybe additional secret goodies to be included," said Lucas. Moreover, an additional 10% of proceeds will be given to charity of buyer's choice. Ahead of the launch on the artist's dedicated landing page here, we connected with Lucas to discuss the resurrection of Hanksy, his thoughts on the crypto world and projects he has underway.
Peep the conversation below.
Tell Us about your upcoming NFT project. What piqued your interest into showcasing work in this brand new medium? 


I've always been interested in developing tech. Especially in art. And while I've followed the blockchain and crypto-space from a distance for a minute now, I've hesitated a bit getting involved. But the whole scene and its potential definitely has my ears perked up. Sure there are big headlines about big sales and the constant nobody-wants-to-get-left-behindisms that plague us, but there's also real room for growth. I mean it's not going away. Who knows where it's heading? Does it matter? The only thing for certain is the present moment, all else is speculation. It's the what-ifs that keep us going.
Plus it's always fun and exciting to grow alongside a new medium. Lots of new ground to break. 
What made you resurrect your former alias hanksy?
Well hanksy wasn't exactly dead. Not really. Maybe the moniker was a little dormant. But I always knew the project would come back. In some form at least. And we're fast approaching the ten year anniversary of my first poster in the street. Next week in fact. This new medium and community seemed like a great fit. It just made sense to me. And sometimes that's all that matters. 

But I'd like to be clear this isn't a return to form. It's more like I'm splitting-off. A separation from the physical. The hanksy moniker and the hanksy art both old and new will exist in digital form only. I like the idea of a sentient, digital-only artist. Like I've gone and uploaded a part of me into the matrix. It's intriguing to me. As of now there are no plans for Hanksy in the IRL world. 
Describe some of the works that we're expecting to see in this launch?
Since entering the art world a decade ago, I've made a lot of art. This initial release (as well as the secret release last month) are going to be some of the old hits. Nobody wants to hear new stuff when a band hits the road for a reunion tour. So these initial release are going to be a few of the old favorites. Classic pieces that have legs.  Hamuel L. Jackson, Mile E. Coyote, and Get Rich or Nye Tryin. Then we'll see. 
Name some of the obstacles that you had to overcome to create this project? 

Honestly the biggest hurdle was within. Reconciling beliefs about the medium and its potential, about bringing back a project I'd mostly considered in the past. It's easy to get burned. But the body of work is part of me and I'm damn proud of it. Hanksy is the whole reason I'm doing what I'm doing. It brought me this far and while Ive most certainly fanned out into more abstract ideas of what making art is and can be, I can't forget where I came from. Nor would I want to. 
What are thoughts on the crypto art world as a whole? 
The crypto world in general is such a new frontier. So much growth and potential and, like anything there's a vast amount of bullshit to sift through. But the C.R.E.A.M. always rises to the top. So we'll see. I've got a handful of friends who are heavily involved and a few of them have gone on to great financial success. What a gift it is to see hard working artists properly rewarded for their efforts. And the power is in their hands. Which is amazing because there's always another path in the art world. 
Any other projects that you are currently working on? 

I haven't slowed down since I stepped away from the public-eye a couple years back, I've just been working in the studio. Studying, kinda retraining both my eye and hand. This big slowdown really forced me to re-evaluate where I've been and where I'm going. I've expanded my curiosity and the possibilities just seem endless. Just like creativity. So yeah I've got a lot coming up and I couldn't be more excited.