CHITO Releases NFT of Hand-Painted Yohji Yamamoto x Supreme Tee
A one of one crypto work with the buyer to receive the physical T-shirt.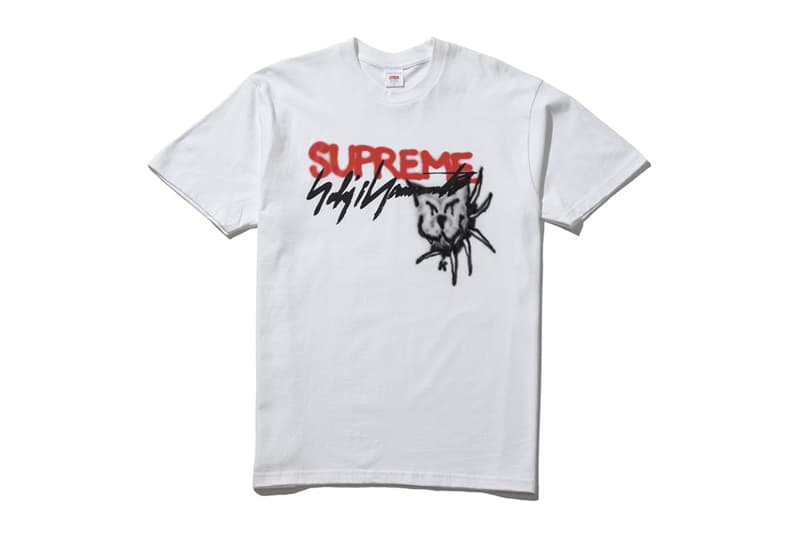 The last time we saw CHITO's work on apparel was the selection of hand-sprayed garments from Yohji Yamamoto's Supreme collaboration back in September 2020. From cartoon characters rendered in fat strokes to gestural renderings of the Japanese label's iconic logo across jackets and tees, CHITO's designs stuck out from the immense assemblage that was predominantly made up of updated versions of Yamamoto's silhouettes from previous in-house collections.
CHITO recently released his first-ever NFT artwork on Rarible's platform. The crypto collectible is a one-off version of a Yohji Yamamoto x Supreme T-shirt that was never released in the 2020 partnership. The tee portrays the duo's logos tagged on the chest portion with a dog figuration completing the graffiti-inspired composition.
Those interested in owning the tee would need to win the auction of CHITO's NFT on Rarible which currently has a high bid of 0.35 ETH (approx. $718.46 USD). 20 Percent of the sales from the NFT auction and resales will go directly to CHITO. Check out the tee above and let us know your thoughts on this pretty unconventional NFT offering.
For more NFTs, check out our top stories on crypto collectibles from the past week here.