Supreme Enlists Tracy Morgan as Spoonie Luv For New Valentine's Day Video
The "World's Most Sensual Man" in a box logo is the collaboration we didn't know we needed.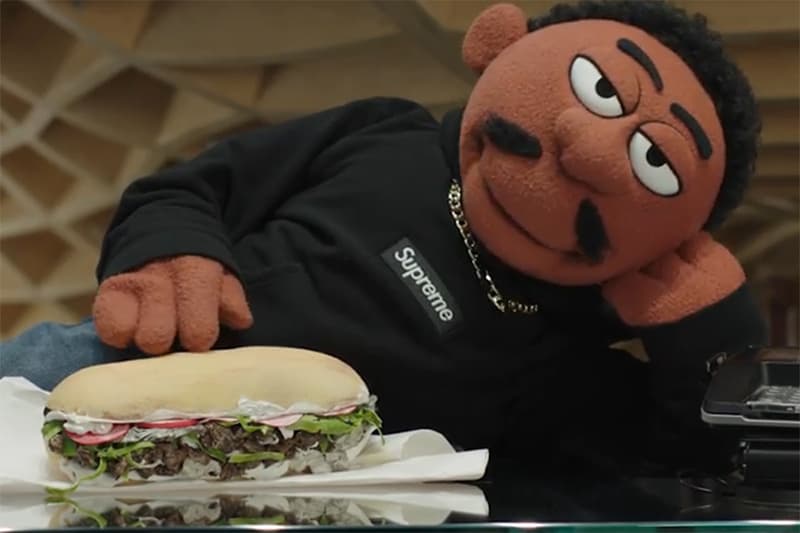 On the precipice of launching its SS21 season, Supreme has delved into the spirit of Valentine's Day and revealed a new playful video that stars Tracy Morgan as his Spoonie Luv puppet character from Comedy Central's Crank Yankers.
For context, Crank Yankers is a TV series created by the minds of Jimmy Kimmel, Daniel Kellison and Adam Carolla that recruits celebrity guests whom are tasked to voice over puppets and act out actual crank calls.
For this clip entitled "Love Reigns Supreme, 2021", the streetwear juggernaut brings Spoonie Luv aka the "World's Most Sensual Man" into its one of its flagship spaces. Spoonie — while rockin' a black box logo hoodie and a golden chain — navigates his way through the store and comically explains to the audience what different scenarios of love can look like. This includes everything from copping a two-piece chicken meal for the needy to receiving a fresh pair of white kicks from your uncle. In addition to this, he also takes the rearrange some t-shirt hangers and even caress a chopped cheese sandwich with extra pickles, mustard and hot sauce.
The full video with the American comedian's voice over is viewable here below, and you can anticipate Supreme to release its newest line of apparel and accessories in the coming weeks.
View this post on Instagram
Previously, Supreme tapped Katt Williams for a compelling monologue video ahead of its FW20 launches.