Sarah Thomas Becomes First Female To Referee Super Bowl in NFL History
Six years after becoming the first full-time female official in league history.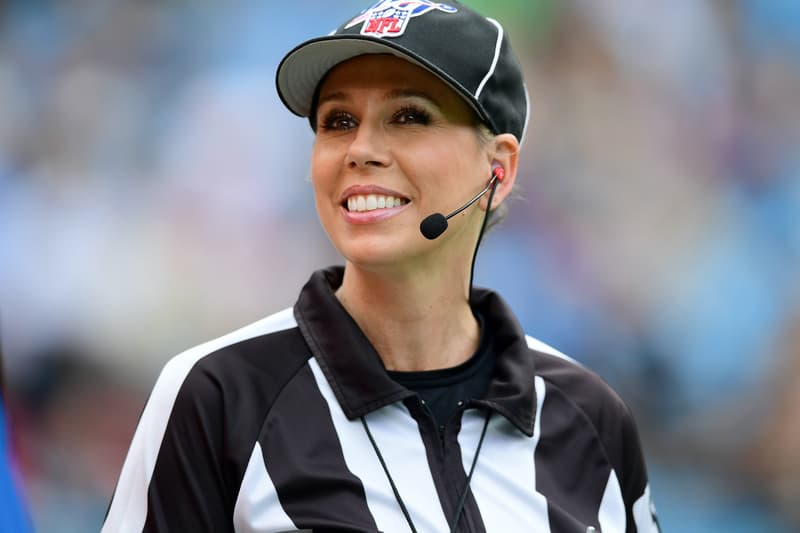 Tom Brady was not the only one who made history during the Super Bowl LV championship.
As a part of the seven-person officiating team for the match, Sarah Thomas made history as the first woman in the history of the NFL to officiate the Super Bowl game. The appointment came six years after she made her historic debut as the football league's first full-time female referee.
In a statement to CBS Sports, Troy Vincent, executive vice president of the NFL, said, "Her elite performance and commitment to excellence has earned her the right to officiate the Super Bowl. Congratulations to Sarah on this well-deserved honor."
Thomas had her official postseason debut officiating the Patriots-Chargers divisional-round match in January 2019, where she also became the first woman to officiate a playoff game in the NFL. In Sunday's game, she was paired with Super Bowl officiant veterans James Coleman, Fred Bryan, Rusty Baynes, Eugene Hall, Dino Paganelli, and Carl Cheffers. The group had a combined total of 88 years officiating in the NFL, including 77 playoff game assignments.
Prior to Thomas' NFL debut in 2015, she broke ground as the first woman to work for a major college football game, and in a Big Ten stadium in 2007. Thomas began her career in varsity high school football in 1999 before joining the NCAA.
In case you missed it, Tom Brady led the Tampa Bay Buccaneers to their Super Bowl LV win this Sunday.