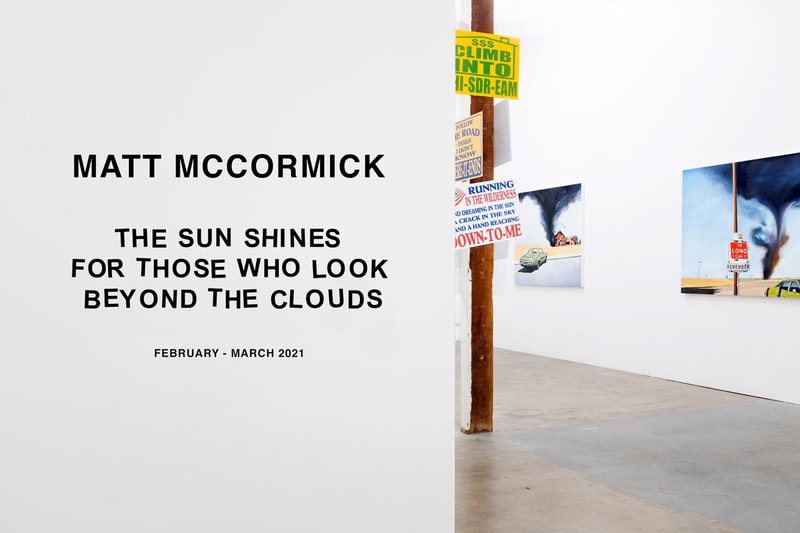 1 of 12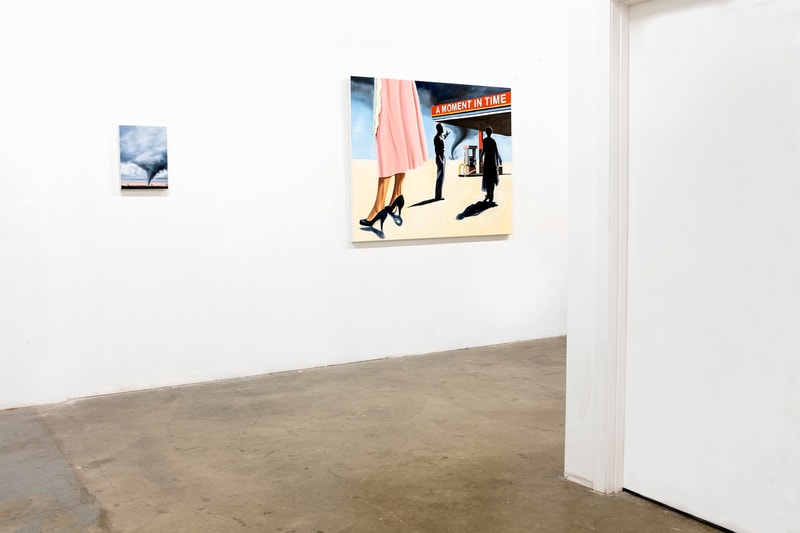 2 of 12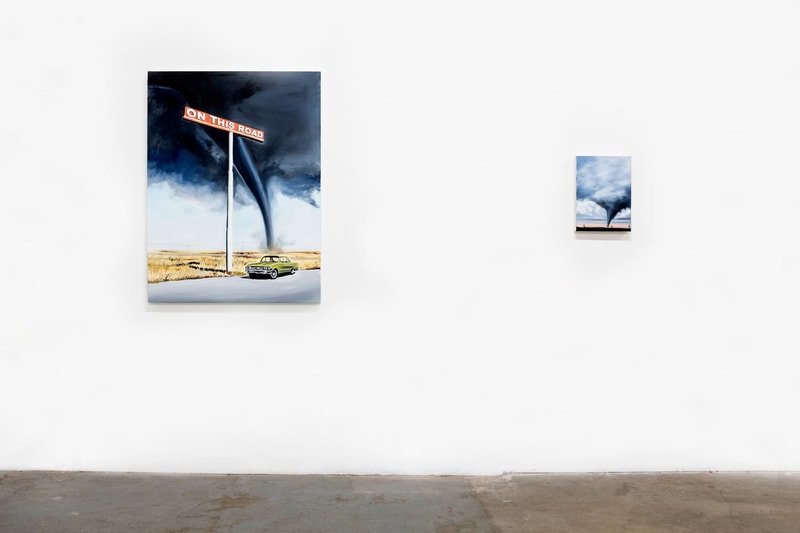 3 of 12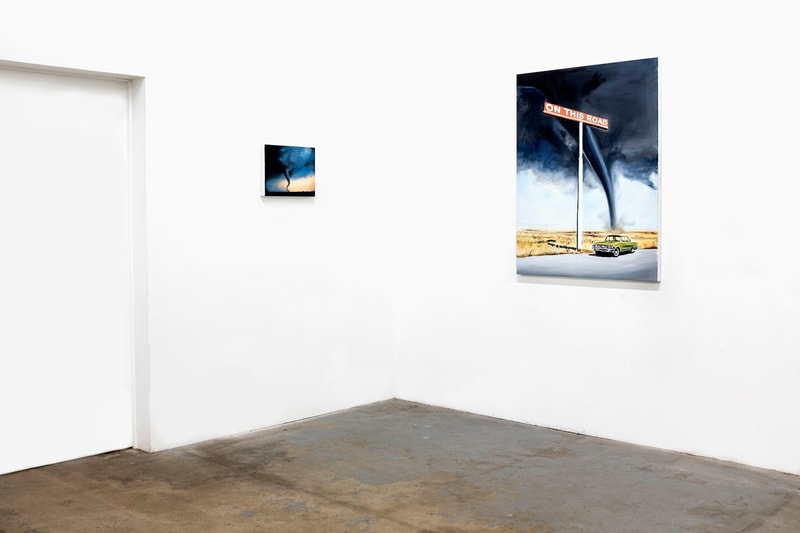 4 of 12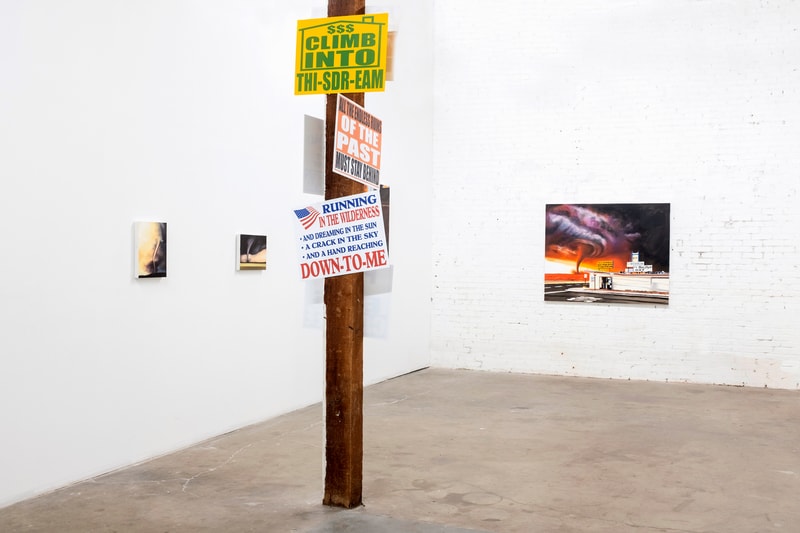 5 of 12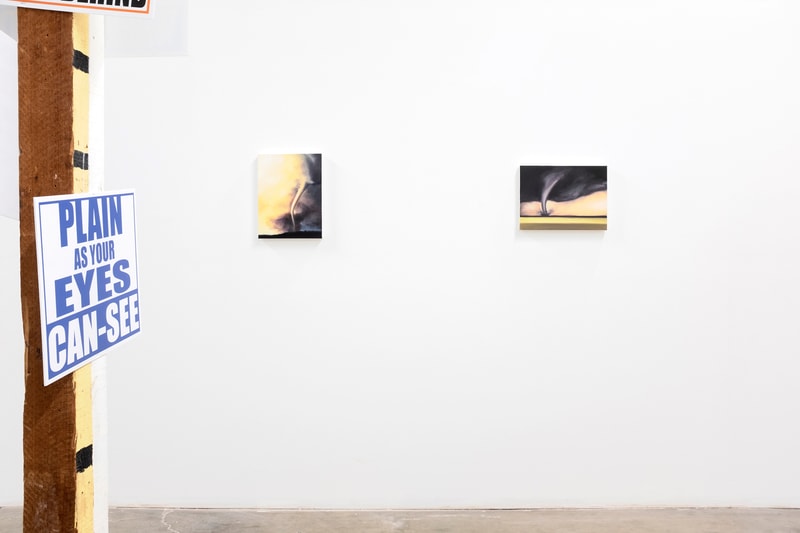 6 of 12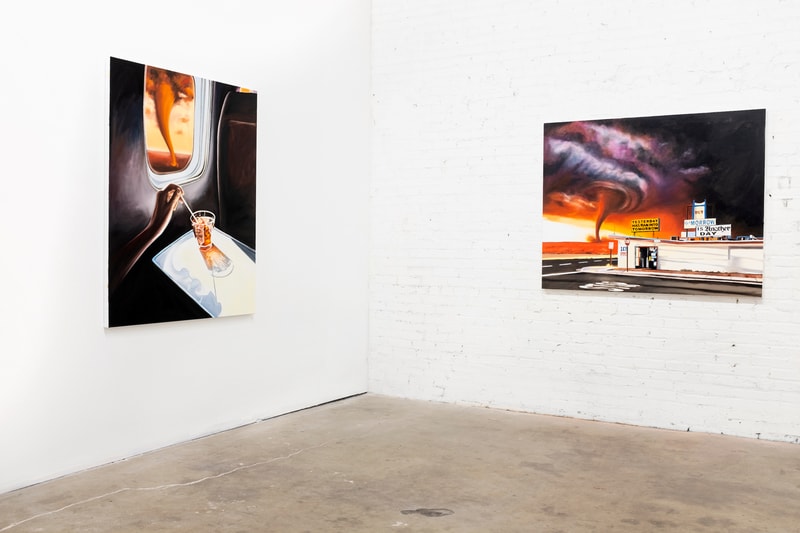 7 of 12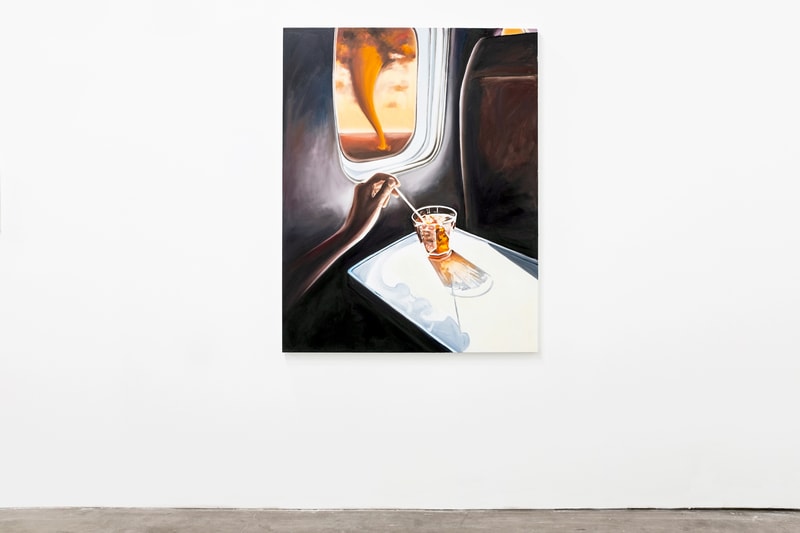 8 of 12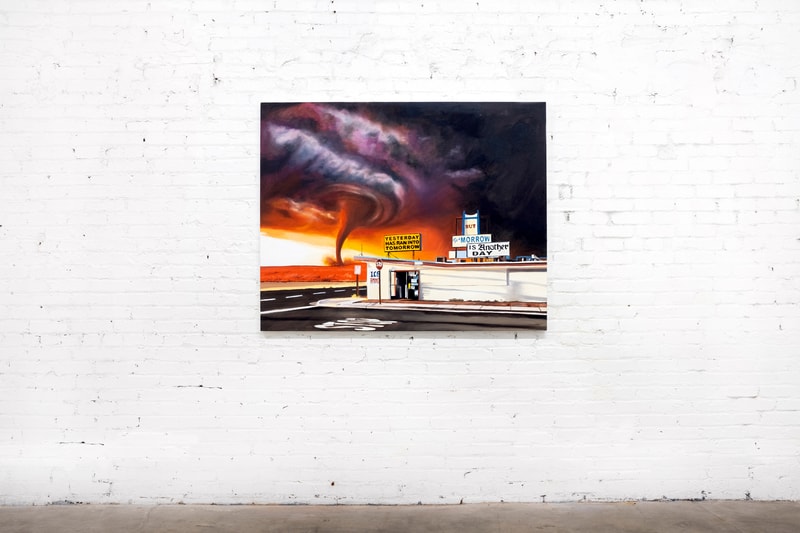 9 of 12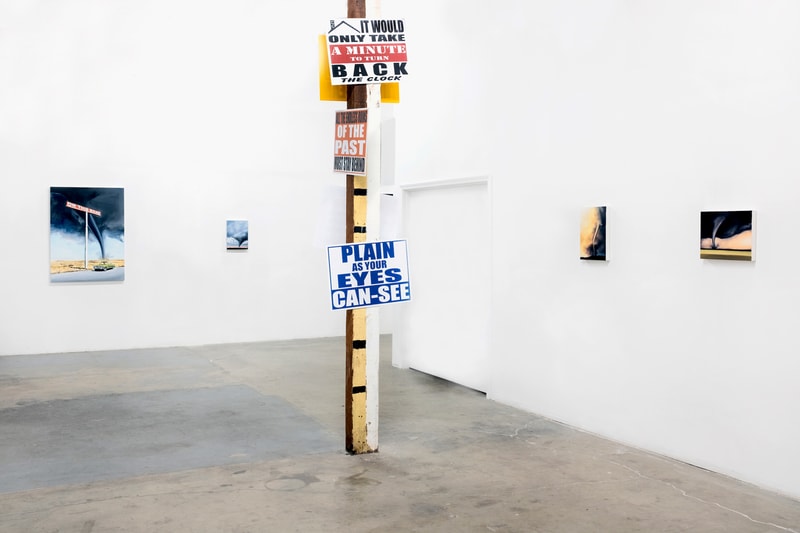 10 of 12
11 of 12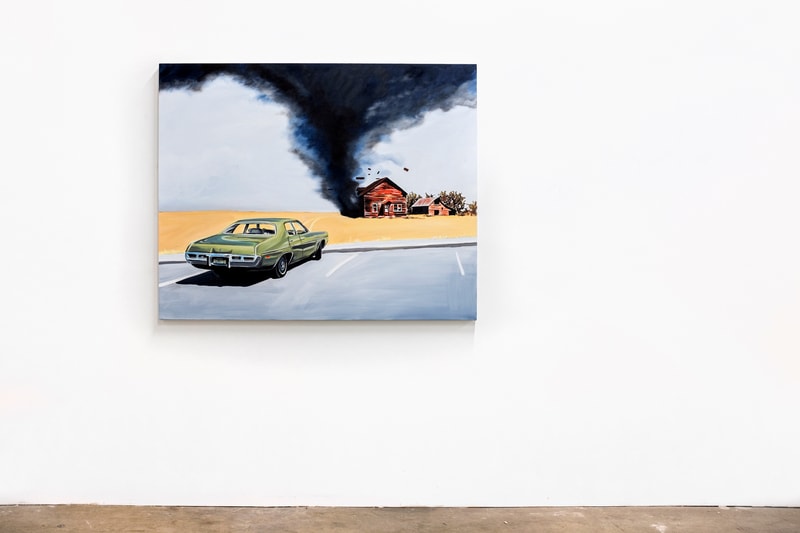 12 of 12
Matt McCormick Paints Violent Images of Tornadoes in Latest Exhibition
Alongside the artist's familiar images of American nostalgia.
---
Gauthier Gallery is a new art space in Los Angeles, California dedicated to showcasing works by leading contemporary artists. For its inaugural exhibition, the gallery hosted a selection of new paintings by Matt McCormick as part of the presentation called "The Sun Shines For Those Who Look Beyond The Clouds." The show features miniature and life-sized paintings depicting the artist's familiar images of American nostalgia with McCormick also revisiting earlier landscape works to introduce new themes revolving around mankind and the natural world.
Most of the paintings in the exhibition depict ominous visuals of tornadoes in various scenarios. "Images of tornados violently tearing through fields and everyday lands force the viewer to contemplate the inherent beauty of natural disasters while questioning humans role in the changing environment that surrounds us," described the gallery in a statement. "Made with a traditional process reminiscent of painters of the early twentieth century, McCormick pays homage to the painters that came before him, while examining questions of 'what ifs' and 'where are we going.'"
With these works, McCormick pays homage to the New Topographics — a group of American photographers such as Robert Adams and Lewis Baltz who captured mostly black and white images of the diverse American landscape back in the 1970s. These visuals were very "matter of fact" and depicted the stark beauty of man-made objects and locales such as parking lots, suburban housing, cars and more.
Check out installation views for "The Sun Shines For Those Who Look Beyond The Clouds" in the slideshow above and then visit Matt McCormick's website to learn more. The exhibition is on view until the end of March 2021.
Elsewhere in art, Mad Dog Jones has teamed up with Nifty Gateway to release tokenized animations depicting neon-filled scenes of Tokyo.