Eden Seifu Champions People of Color in Her Surrealist Paintings
As part of her debut solo show in Los Angeles' Half Gallery.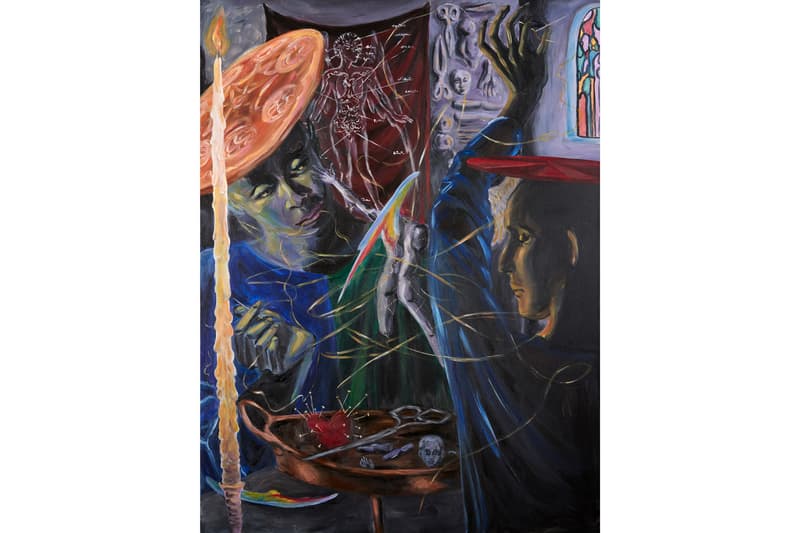 1 of 9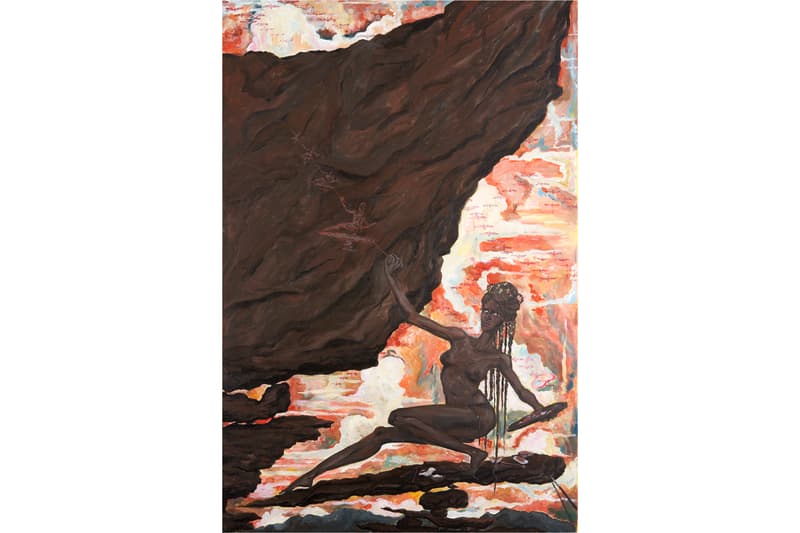 2 of 9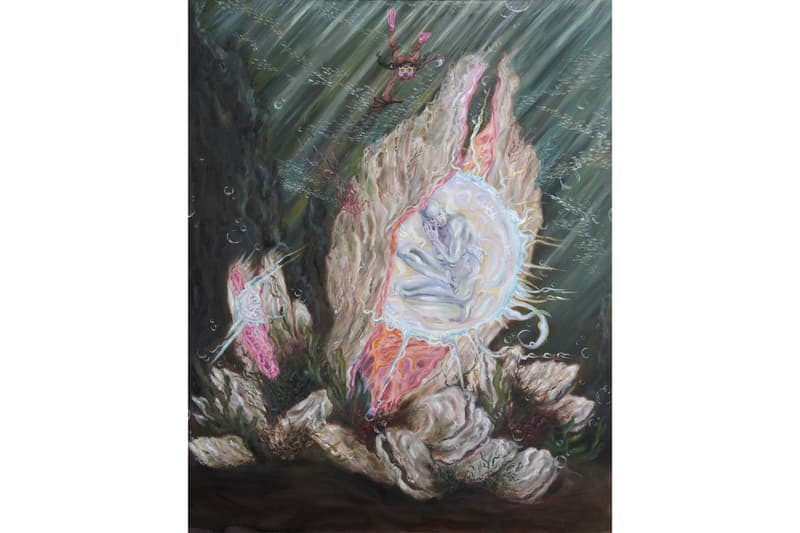 3 of 9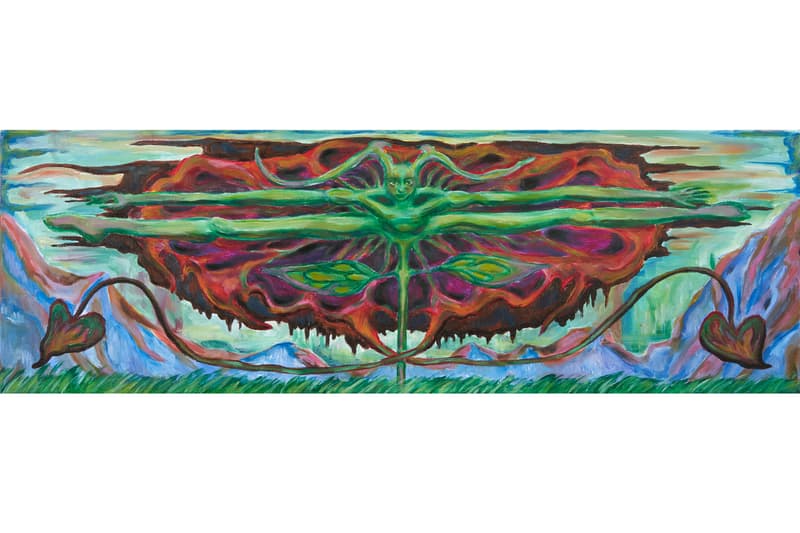 4 of 9
5 of 9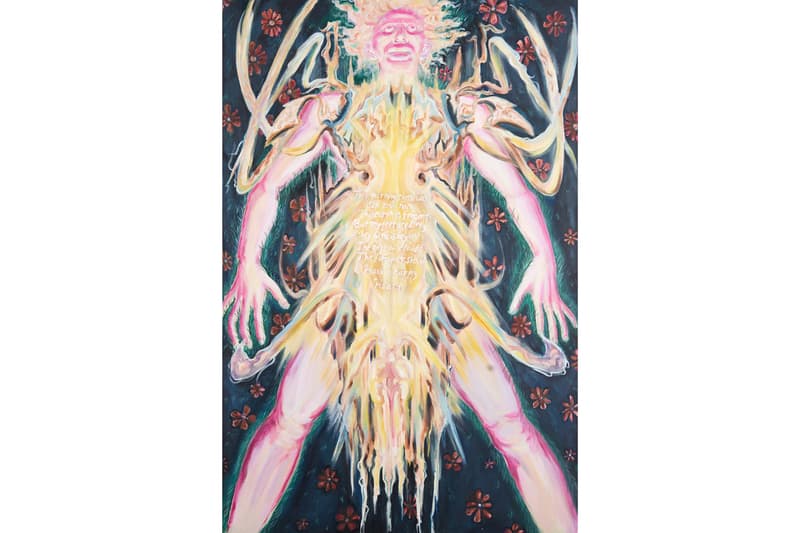 6 of 9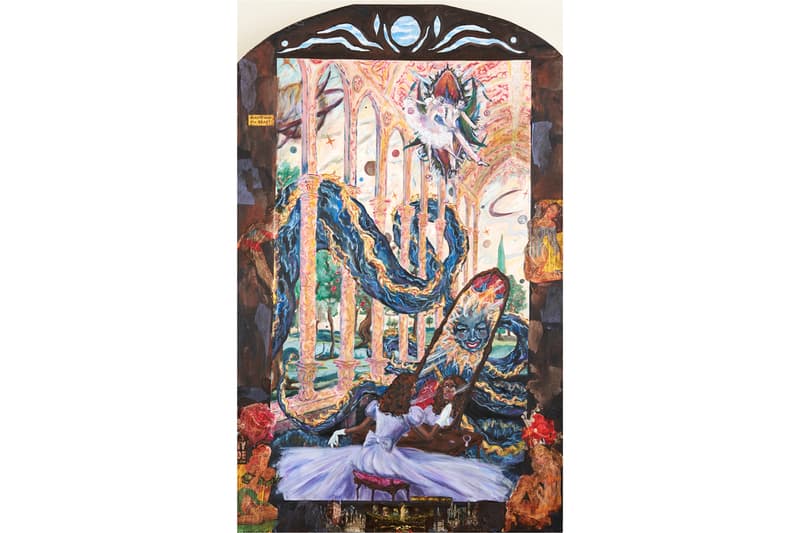 7 of 9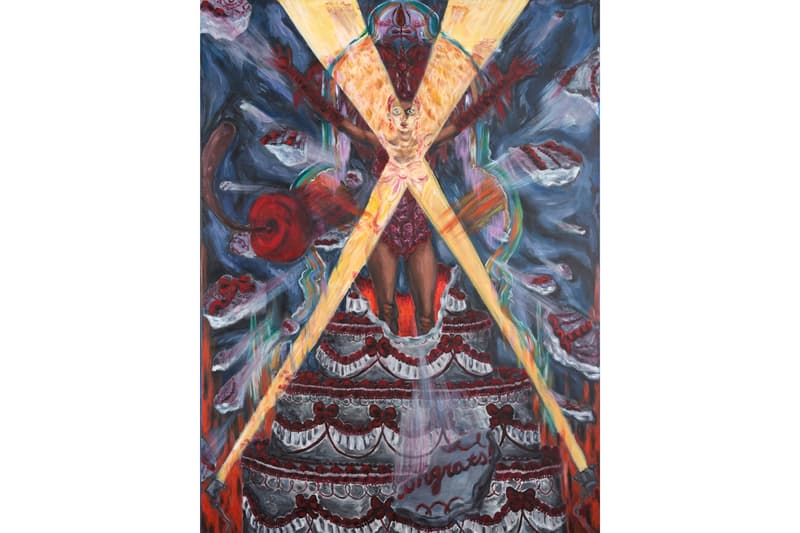 8 of 9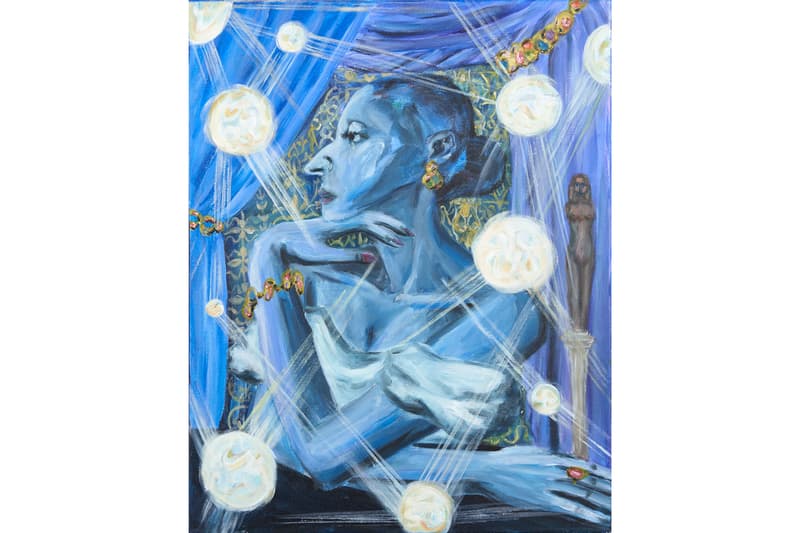 9 of 9
Eden Seifu is a contemporary artist of Ethiopian descent who specializes in figurative paintings that depict dynamic portraits of people of color set against surrealist landscapes. Her featuring POC, especially Black people, in her work is an attempt to elevate the visibility of minorities while subverting societal traditions of excluding these subjects in the canons of art-making and fine art. Seifu draws inspirations from romance novels, Russian symbolist paintings as well as illuminated manuscripts to develop her fantastical pieces.
Seifu is currently the focus of a solo exhibition in Los Angeles' Half Gallery entitled "The Puzzle Of Dust Times Dust Equaling Fire." The presentation marks her first show in the city, displaying new paintings that blend her myriad of inspirations while championing spotlights of people of color through her dense and heavily-layered compositions.
" In featuring people of color as her subjects, Eden hopes to combat the idea that only a small percentage of people are receptors of the most poignant and riveting human emotions. Her psychedelic figurative paintings are inspired by Surrealism and Romanticism, fantasy illustration and anime, romance novels, Russian symbolist paintings, and more," said the gallery in a statement.
View select works from the exhibition above and then visit Half Gallery's website to learn more. "The Puzzle Of Dust Times Dust Equaling Fire" is on view until March 6.
Elsewhere in art, Artsy announced a benefit auction in support of the Equal Justice Initiative.
Half Gallery
051 S. Fairfax Ave
Los Angeles, California