Pop-Tarts Debuts New Donut Flavors Inspired by Two American Classics
Launching in Boston Creme Donuts and Apple Fritters flavors.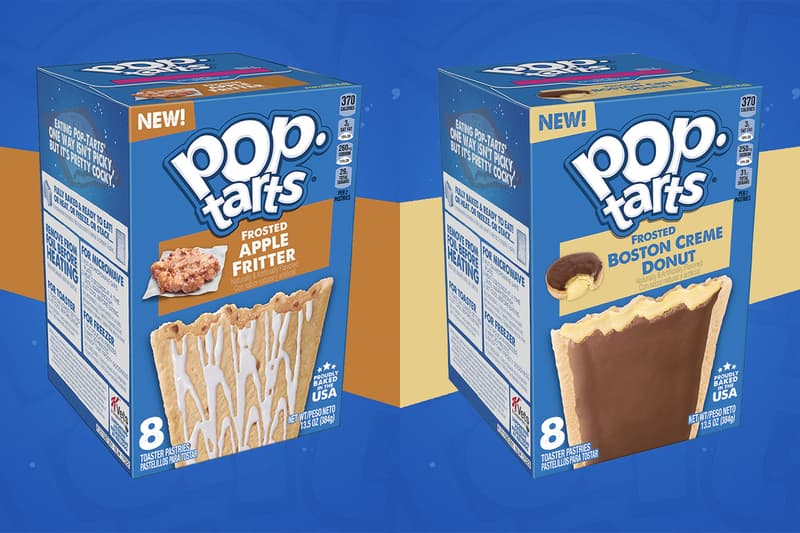 Pop-Tarts are back with two new delectable flavors inspired by two of America's most classic donuts. Ready for any on-the-go breakfast donut cravings, Pop-Tarts has added the Boston Creme Donuts and Apple Fritters flavor to its December lineup.
The Frosted Boston Creme Pop-Tarts have a custard-flavored filling and are topped with chocolate icing while the Frosted Apple Fritter Pop-Tarts feature apple-flavored filling and are topped with white string icing to mimic that of the apple fritter aesthetic. The new flavors continue to feature the flaky crust, icing and warm filling that is quintessential to the Pop-Tart treat, perfect for when that just-out-of-the-oven donut craving hits.
Hitting the shelves just in time for Christmas, the Boston Creme and Apple Fritter Pop-Tarts are selling in an 8-count box for $2.99 USD each and will hit stores before the end of December 2021. Additionally, the Sugar Cookie Pop-Tarts, a seasonal holiday favorite, will also be returning.
In other F&B news, Milk Bar has dropped caramelized Crackle for the season.