Keanu Reeves Confirms He Has Met With Marvel Boss Kevin Feige
Potentially joining his 'Matrix' co-star Carrie-Anne Moss in yet another franchise.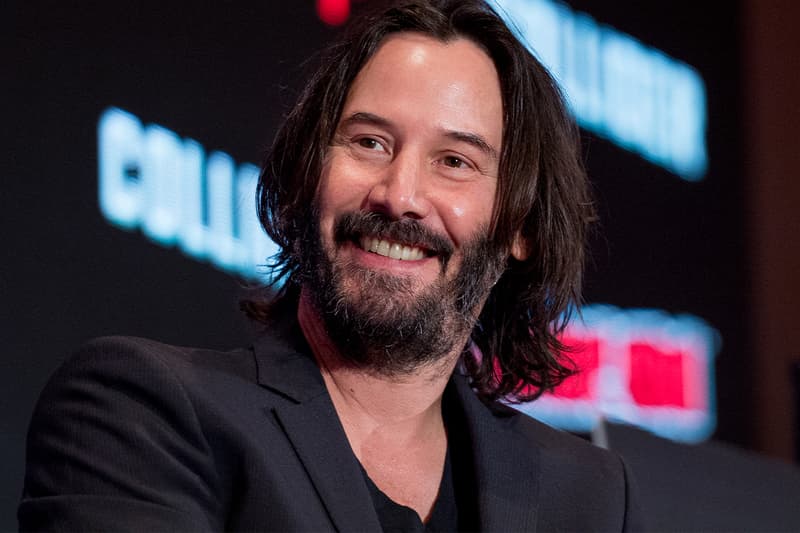 Keanu Reeves has confirmed that he's currently in talks with Marvel Studios boss Kevin Feige to potentially join the MCU.
During an interview to promote the upcoming release of The Matrix Resurrections, the John Wick actor revealed that there are ongoing discussions with Marvel regarding his participation within the cinematic universe, potentially bringing him into yet another franchise with his co-star Carrie-Anne Moss, who has featured in the Netflix series Daredevil, Jessica Jones, Iron Fist and the ensemble season The Defenders.
"We have met, and [Kevin Feige]'s a cool cat," Reeves reveals. "Yeah. But no, we don't have anything, gotta find something." Unfortunately, for the time being, it seems there aren't any particular roles fit for the actor to make his debut in the MCU, but it's not the first time the two creatives have linked up to brainstorm ideas. Back in 2019, Feige himself also told Comicbook that "We talk to him for almost every film we make… I don't know when, if, or ever he'll join the MCU, but we very much want to figure out the right way to do it."
Elsewhere in entertainment, Matt Reeves says Robert Pattinson's Batman is inspired by Kurt Cobain.