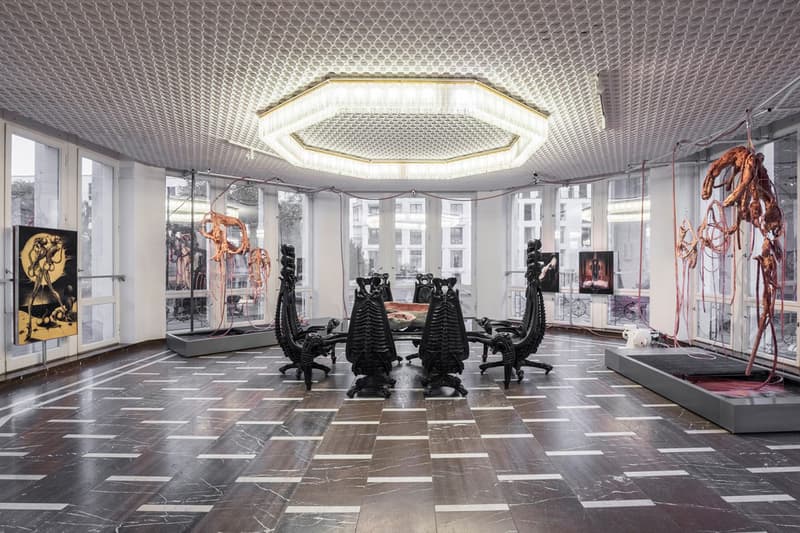 1 of 11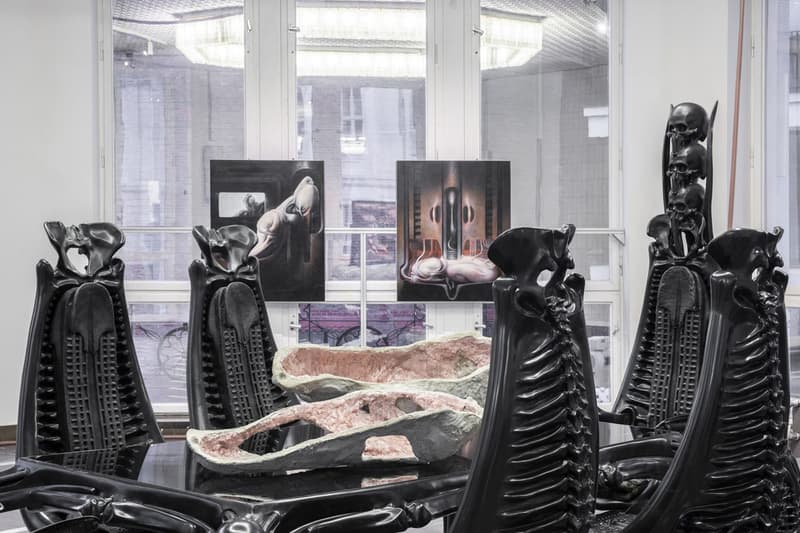 2 of 11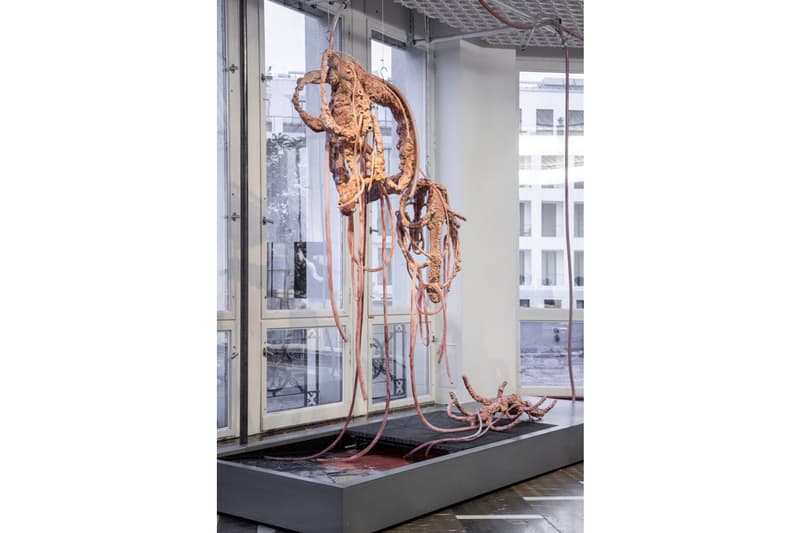 3 of 11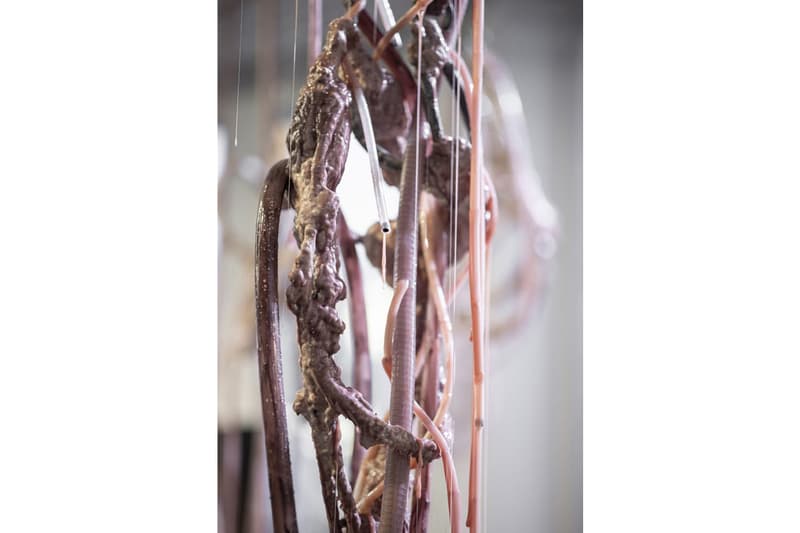 4 of 11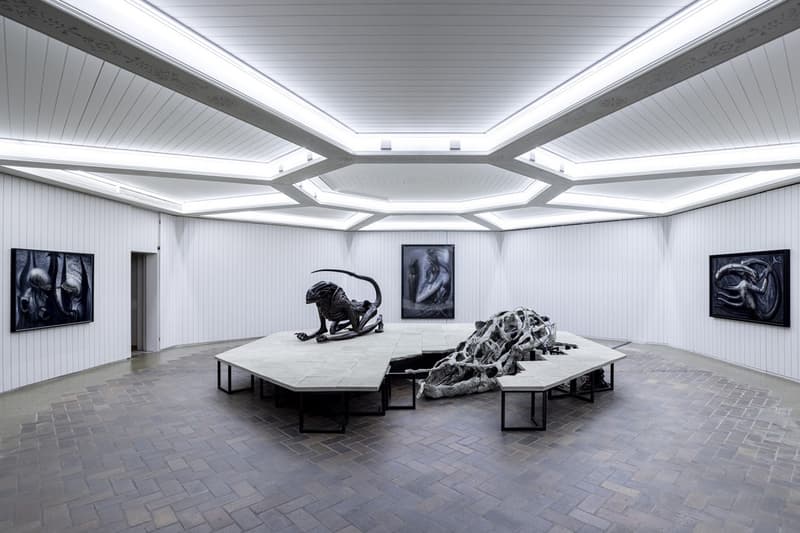 5 of 11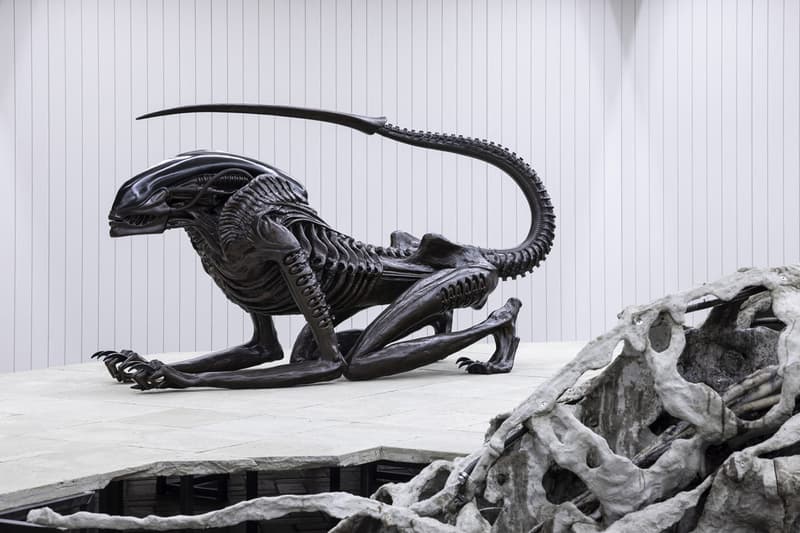 6 of 11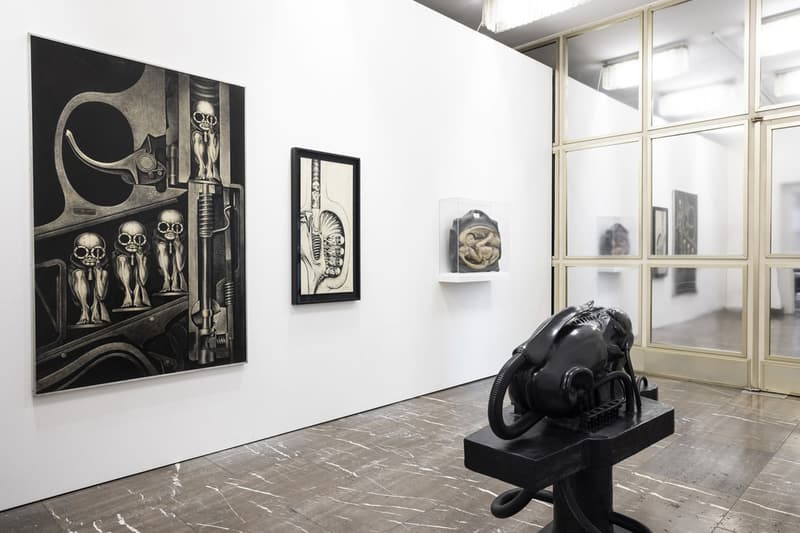 7 of 11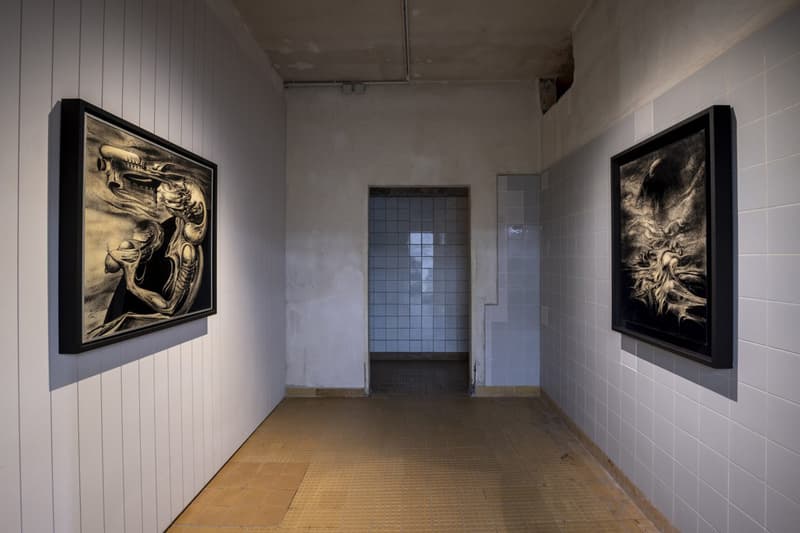 8 of 11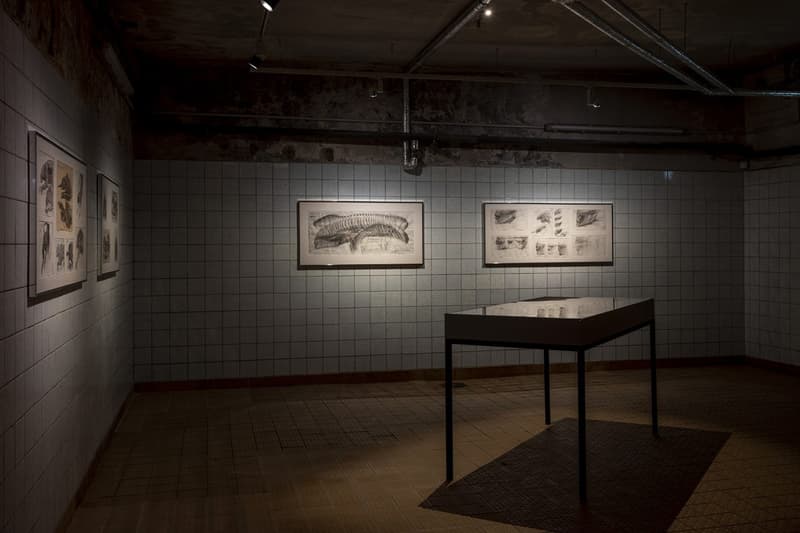 9 of 11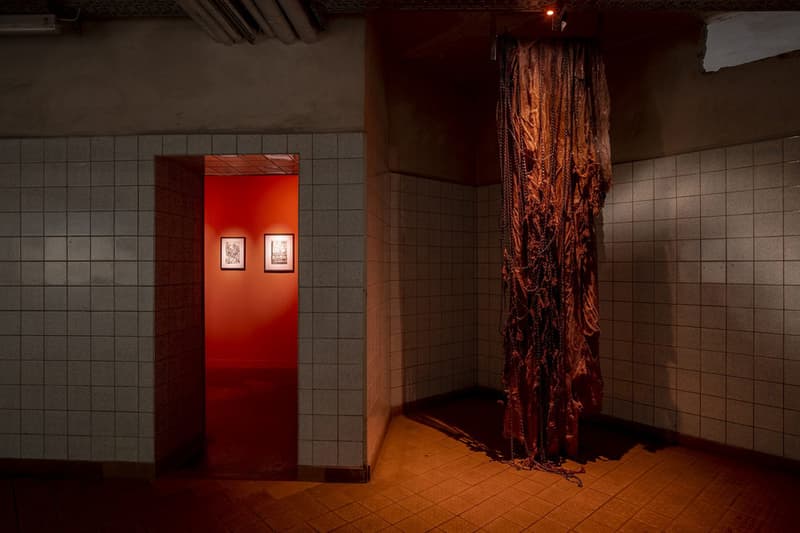 10 of 11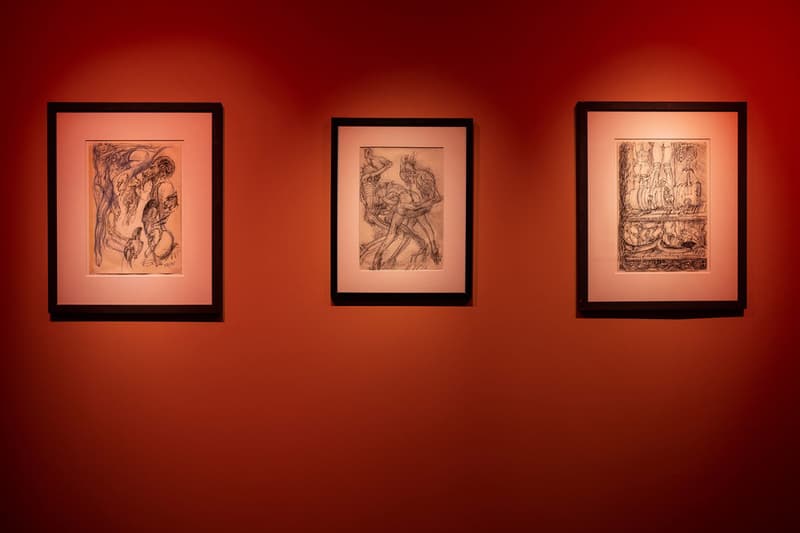 11 of 11
Berlin's Schinkel Pavillon Presents "H.R. Giger & Mire Lee"
Showcasing a haunting display of paintings, sketches and sculptures.
---
H.R. Giger and Mire Lee are being celebrated in an enthralling new exhibition at Berlin's Schinkel Pavillon. The former needs no introduction as his Xenomorph character has captured the minds of artists and filmgoers for over 40 years. The latter is a rising South Korean artist who recently garnered international recognition through mechanical sculptures that ooze with erotic surrealism.
Curated by Agnes Gryczkowska, "H.R. Giger & Mire Lee" transforms the Pavillon's octagonal room into a womb-like study chamber. At the center lies a number of disturbingly alluring work, such as a series of Xenomorph dining chairs and eggshells, to Lee's towering sculpture, Carriers – offsprings — bulbous multi-limbed creatures that are fed with viscous liquids pumped through motor-driven tubes, reminiscent of umbilical cords, that occasionally squirt.
Further down into the lower level of the Pavillon, Gryczkowska presents a violent love story between Giger's iconic Necronom (Alien) (1990) and Lee's animatronic sculpture Endless House (2021). At the heart of both sets of work lies the duality of existence, where there is a constant tension between lust and revulsion, hopelessness and power. "H.R. Giger & Mire Lee" is on view until January 16.
In other art news, Israeli Divers uncover two sunken boats filled with artifacts.
Schinkel Pavillon
Oberwallstraße 32
10117 Berlin