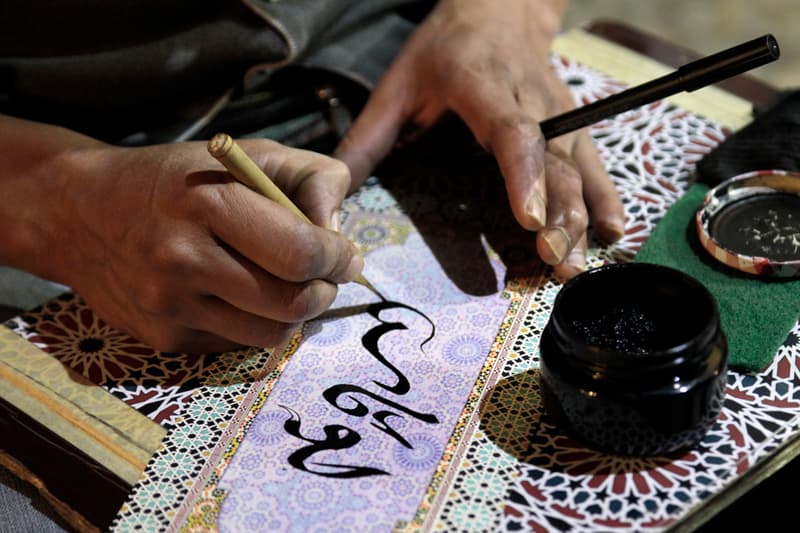 Arabic Calligraphy Has Made UNESCO's Intangible Cultural Heritage of Humanity List
A practice that started in the 6th Century CE.
---
UNESCO doesn't just award heritage sites, but also cultural practices. In the past, they've enshrined Congolese rumba, Hawker culture in Singapore to Irish harping. The latest custom to make the Intangible Cultural Heritage of Humanity list is Arabic calligraphy.
The proposal was made by 16 Arabic-speaking countries with Saudia Arabia leading the efforts. In a statement made by UNESCO, the organization described the custom as "the artistic practice of handwriting Arabic script in a fluid manner to convey harmony, grace and beauty." The tradition dates back to the 6th Century CE and was developed as a way to not just improve the legibility of Arabic script, but in doing so, writers began to form unique motifs.
Prince Badr bin Abdullah bin Farhan, the country's Minister of Culture, said in a national statement: "We welcome the inscription of Arabic calligraphy, which is the result of the Kingdom championing this treasured aspect of authentic Arabic culture."
Elsewhere in art, British Museum will showcase an exhibition on "The World of Stonehenge."