The Weeknd Announces Goodwill Ambassadorship for the UN's World Food Programme
Following in Angelina Jolie's humanitarian footsteps.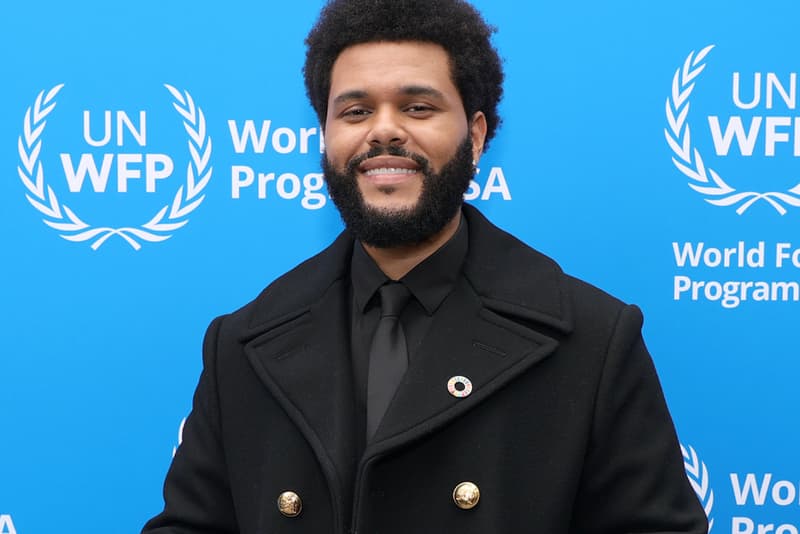 The Weeknd is officially the United Nation's World Food Programme's newest Goodwill Ambassador.
The top-charting Canadian singer accepted the honor at a recent ceremony in Los Angeles, "The UN World Food Programme is doing urgent and important work to change and save lives on a daily basis and I feel passionately about addressing world hunger and helping people in need." The Weeknd has previously donated more than $3 million USD to multiple organizations and humanitarian causes throughout his career. One of his most recent donations saw him gift $1 million USD to WFP's relief efforts in Ethiopia.
Conflicts surrounding Ethiopia deeply affect the artist, whose parents are Ethiopian immigrants in Canada. The Weeknd stated in a press release, "Our partnership is an authentic extension of all our efforts and intentions to help those in need and bring an end to so much suffering."
Barron Segar, WFP USA chief spoke about The Weeknd's involvement stating, "Whether he is performing or speaking out about global hunger, The Weeknd's voice is powerful and inspiring, only matched by his dedication to helping people around the globe. We are honored that he has joined our mission. He will undoubtedly inspire the next generation of humanitarians in the fight to ensure no man, woman or child goes to bed hungry."
The Weeknd joins a long list of international ambassadors including Michael Kors, Kate Hudson and Angelina Jolie.
In case you missed it, Snoop Dogg has confirmed a new collab track with Eminem for his next album.