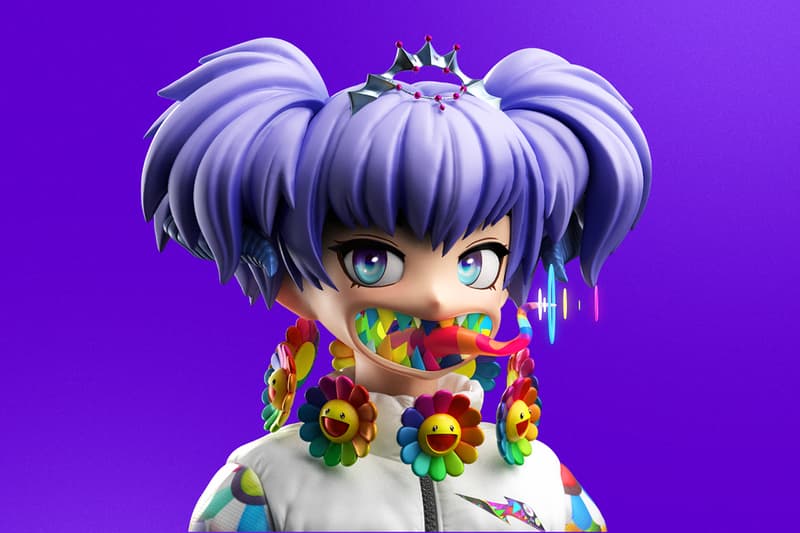 1 of 3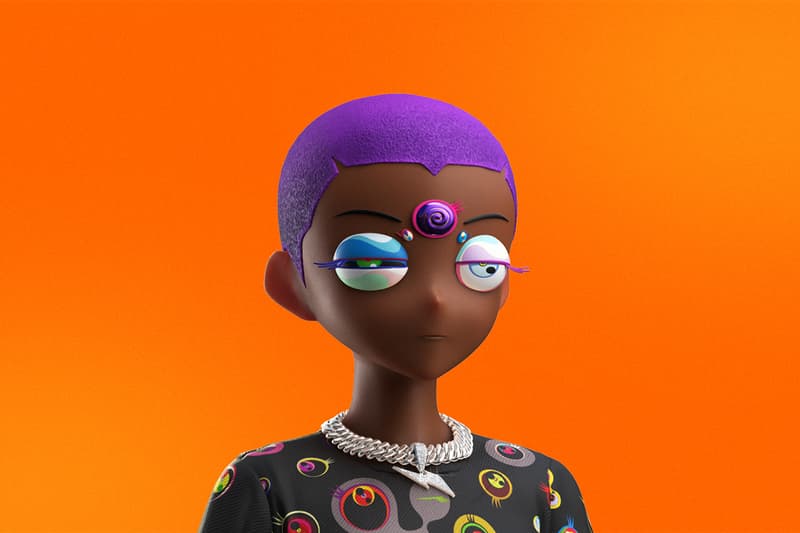 2 of 3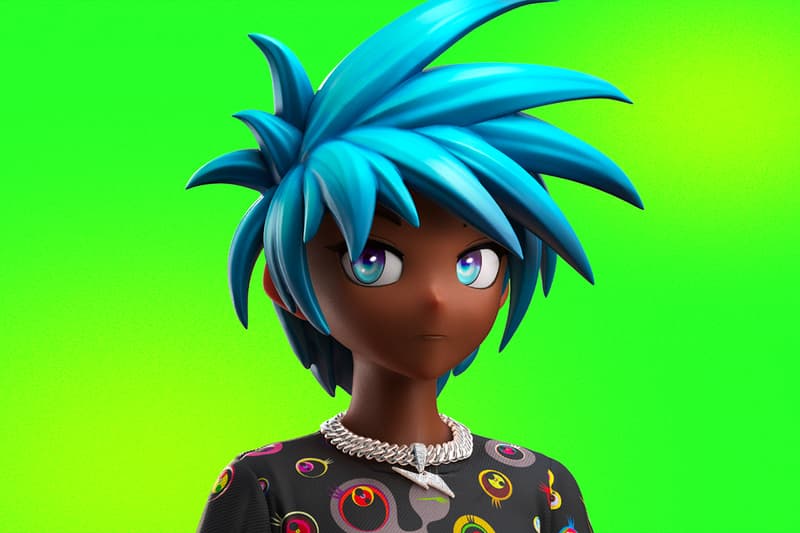 3 of 3
Takashi Murakami and RTFKT Studios Join For an NFT 'Avatar Project'
A new series of digital collector's items incorporating the artist's designs.
---
The virtual fashion collective RTFKT Studios has made no secret of its ambition to bring a 'hype' sensibility to the world of NFTs. In January, when HYPEBEAST covered their first steps into virtual fashion, they described themselves as a "new age Supreme, for a digital audience," and laid out their ambitious plans for a series of high-profile collaborators over the course of this year.
So far, that has included sales of virtual sneakers with the designer Jeff Staple and the crypto-artist Fewocious, which raised $3.1m USD in seven minutes. But the brand has today revealed its most esteemed collaborator to date: the Japanese artist Takashi Murakami, who has joined with RTFKT on a large-scale crypto-art project which launches in November.
The two are working together on a series of 'Avatars': that is, 20,000 digitally-generated 3-D characters, each with a randomized assortment of pre-designed features. Murakami has contributed designs to the eyes, mouths, helmets, clothes and 'traits' of the characters, incorporating signature elements of his well-established, cartoonish aesthetic.
The project is a clear homage to the CryptoPunks series, developed by Larva Labs as one of the earliest NFT projects in 2017. As with that original work, the randomised creation of the characters will result in some 'rare' combinations of features — which, RTFKT hopes, will become future collector's items (as a point of reference, the rarest CryptoPunks characters have sold for over $7.5 million USD each — and one was even at the center of an alleged half-billion dollar publicity stunt earlier this week.)
Unlike the CryptoPunks, though, RTFKT's Avatars will be fully 3D rigged models, meaning that their owners could, feasibly, use them as AR filters on camera, in Zoom meetings, or in games.
Murakami himself is no stranger to cross-cultural collaboration: aside from his widely-known linkups with figures from Kanye West to Louis Vuitton, in recent months alone he has lent his designs to everything from t-shirts to tennis rackets.
In March of this year, he launched his first NFT project: a series of 108 digital flowers inspired by Nintendo, which ignited his enthusiasm for the medium of crypto-art. But it was while scrolling through Instagram that he discovered RTFKT's work. "I have been very interested in NFTs and their potential," he says. "We started chatting, and came to love each other's work. I'm very excited to create with such an innovative team."
For their part, RTFKT describe Murakami as a long-standing "idol" of theirs. "Bringing Murakami, our favorite artist, to work with us on these avatars and share our vision is the biggest thing we could have dreamed of," they said, in a collective statement.
While the release date has not been finalised, it's expected within the next fortnight and will launch on the project's dedicated website. The first 10,000 Avatars will be made available to existing RTFKT collectors in a 48-hour pre-sale, with the rest becoming publicly available after that.
Elsewhere in the arts sphere, HYPEBEAST's dedicated arts vertical, HypeArt, has announced the details of its own NFT project.