Korg Drops "Mini" Version of Iconic Synth With ARP 2600 M
Weighing in at 13lbs, about half the size of the original 68lb synth.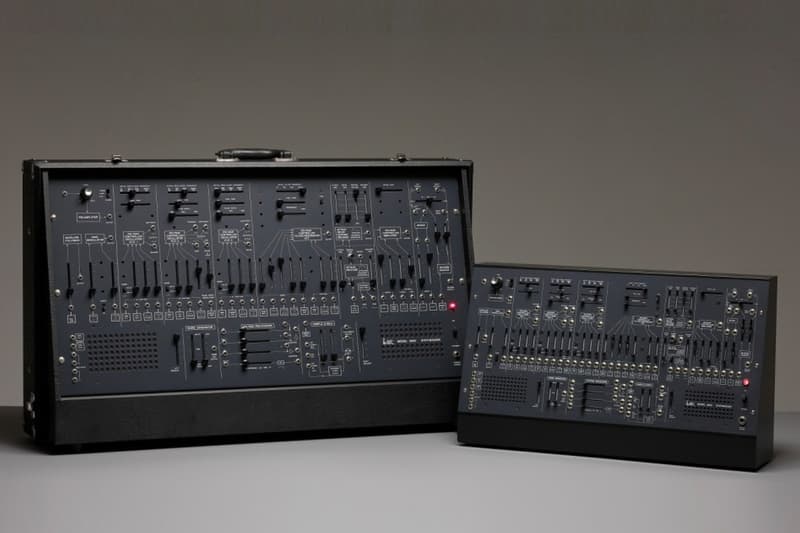 Having only announced its limited-edition remake of iconic synth, ARP 2600, Korg has now confirmed the release of the "mini" version, ARP 2600 M.
The announcement comes after critical feedback on the original ARP 2600's heavyweight and bulkiness. Since the 68-pound synthesizer demanded its own desk, many thought it to be too unmanageable. To combat the issue, Korg's ARP 2600 M is reduced to a little over half the original size, weighing in at just 13 pounds, a huge comparison to the original weight.
The decrease in size, unfortunately, does not come without sacrifices. Unlike the original, ARP 2600, the mini version completely ditches the keyboard. While it does not come with a keyboard, the synth is equipped with USB host capabilities, connecting to any USB MIDI controller. The mini model has also nixed the original XLR audio outs, replacing them with TS-style jacks.
The newly resized ARP 2600 does maintain the same core as any other version of the synth. It still includes the dual-mode, three classic oscillators, and self-oscillating low-pass filter that continues to let users alternate between the different eras of the ARP instrument. The ARP 2600 M also includes a pair of built-in speakers and a spring reverb tank.
Continuing to adjust the synth to modern times, Korg has expanded its features to ensure that it is up to date in the current music environment. Korg has normalized all the control voltages to five volts as opposed to 10, allowing easier integration between Eurorack equipment and modular gear.
Unfortunately for audiophiles, there is currently no further information on the official release date or price for the ARP 2600 M.
In other tech news, NEEDLES and Master & Dynamic Collab on MWO7 PLUS Wireless Earphones.