Bobby Shmurda Eligible for Conditional Release in February
If the rapper is granted early release, he will serve the rest of his sentence on parole.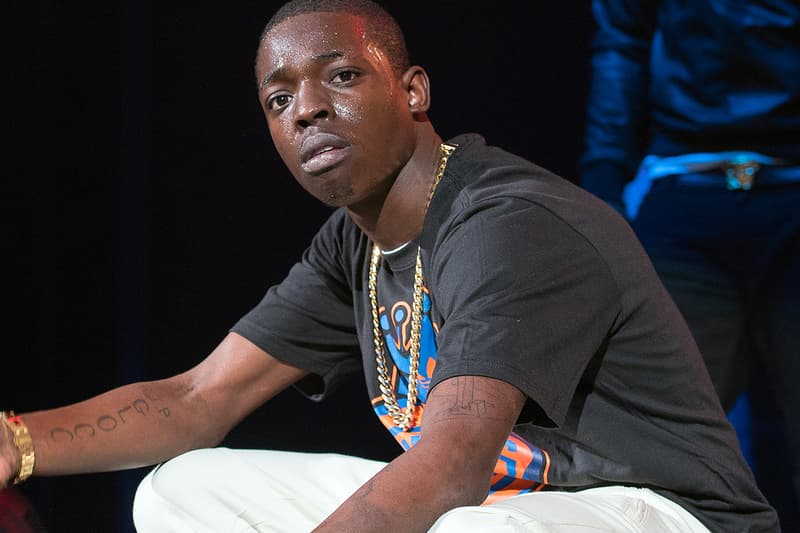 Bobby Shmurda could be released from prison in February due to good behavior.
According to reports, the Time Allowance Committee (comprised of prison staff but not the parole board) reviewed the Brooklyn-raised rapper's "behavior and participation in prison programs" and determined that he is eligible for conditional release on February 23 — 10 months ahead of his maximum December 11 sentence. Shmurda, however, must not receive any further disciplinary actions until the 23rd. If he is granted early release, he will serve the rest of his sentence on parole.
The 26-year-old was initially denied parole in September 2020, and it's believed that his several violations involving contraband in prison is a factor in the parole board's decision to deny him early release. However, during his parole hearing, Shmurda mentioned that he did not ask or request for the "sharpened metal object in a glove balloon" and that "somebody just gave it to me, but I came in — like, they gave me the rules of the place, like you're going to need this just in case of this and that." Calling Rikers Island "just a crazy place," he added, "I feel like I start trying to learn how to defend myself and try to learn how not to get in trouble, but I came to Rikers, it was so crazy weird."
Elsewhere in music, Yasiin Bey and Lupe Fiasco paid their respects to the late MF DOOM.