Announcing HB Commencement
Apply here for your chance to be among the five finalists.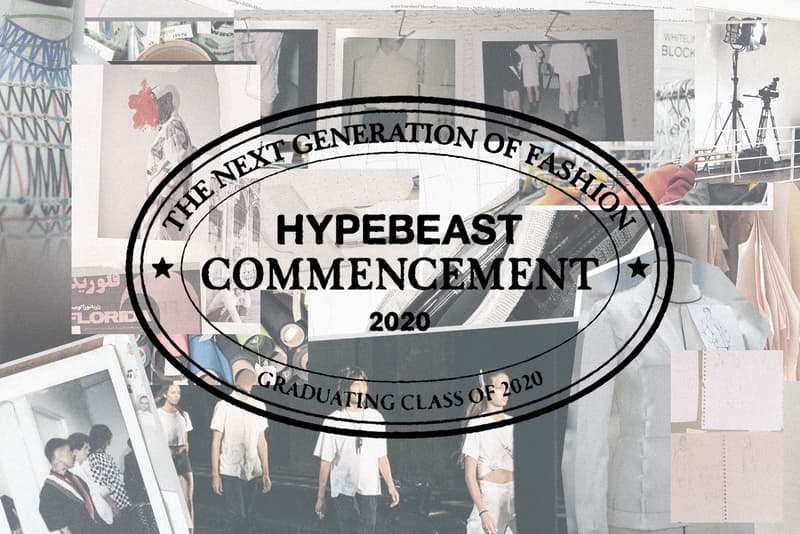 Ongoing COVID-19 shutdowns have thrown the futures of many fashion students into question. Among other challenges, art colleges were forced to call-off degree showcases, meaning the class of 2020 graduated without a chance to celebrate their final collections. These cancellations have compounded the barriers to entry for emerging designers — especially those outside of fashion's homogenous norm — who often rely on graduate shows as the first big break.
HYPEBEAST, together with Instagram and Tremaine Emory, want to give these students a new platform to present their work with #HBCOMMENCEMENT. We hope to take this opportunity to celebrate students' success in university and mark the beginning of bright futures in fashion, highlighting students from BA and MA Fashion programs across the United States.
Following a showcase of student work via our Instagram Reels platform, Emory will hand select five finalists. These students will be profiled on HYPEBEAST.com and receive a personal mentoring session with Emory via Instagram before collaborating with him to sketch a graphic T-shirt. He will then select one winning design to be produced and sold on HBX and Instagram as an exclusive collaboration with Denim Tears. All sale profits from the collaboration will be rewarded to the winner to fund their future endeavors in fashion.
Eligible students can read the instructions below to apply and qualify to be among the five finalists chosen.
How to Apply
For your chance to be among those selected:
(1) Submit an application through the form below.
(2) Create and post one or more videos of your final thesis collection to Instagram Reels, tag @hypebeast and hashtag #HBCOMMENCEMENT. Finalists will be contacted via email in the days following selection.
The submission deadline is January 31. Good luck!
Requirements
Must be a 2020 graduate from a BA or MA Fashion program at an accredited American university.
Thanks, Your submission was successful!