'The Walking Dead' Is Ending After 11 Seasons
But there's more projects in the works for the franchise.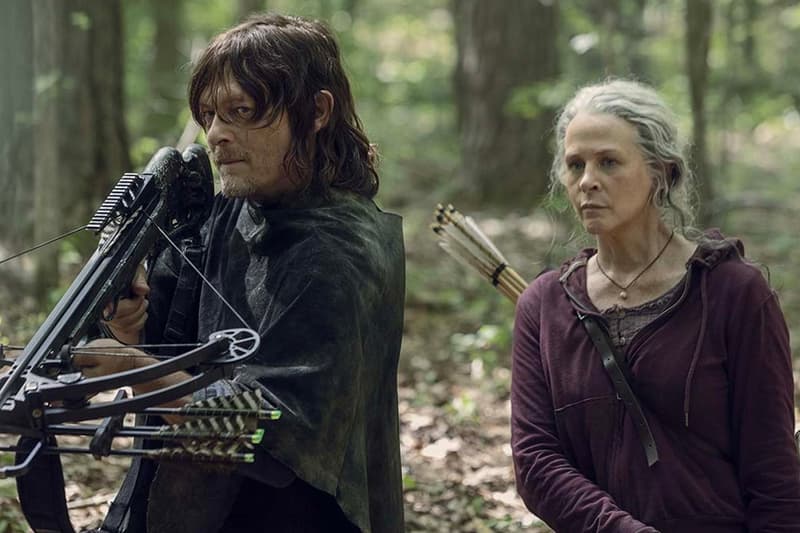 After almost 10 years on air, AMC's hit zombie apocalypse series The Walking Dead is finally coming to an end after its 11th season. According to reports, the final season will consist of 24 episodes and arrive late 2021. Between now and then, fans of the series will get seven more episodes of the currently-running season 10, with its finale scheduled for October 24, after which six bonus episodes will release in early 2021.
Despite the news, fans of the franchise can rest assured that there's much more content on its way, and season 11 won't be the end of the zombie universe per se. As early as 2018, the show already announced that it'll be making a theatrical trilogy following the arc of Rick Grimes (Andrew Lincoln), and a teaser trailer was released for the movies during last year's San Diego Comic-Con. New reports are suggesting that AMC will also be producing a spin-off series for two of the show's most beloved characters: Daryl Dixon (Norman Reedus) and Carol Peletier (Melissa McBridge). This project is said to debut some time in 2023. Finally, there's another spin-off series named Tales of the Walking Dead, which fleshes out some of the originals series' backstories, bringing back some of the characters that were killed off in the main plot.
Elsewhere in entertainment, Dune has released its first trailer.