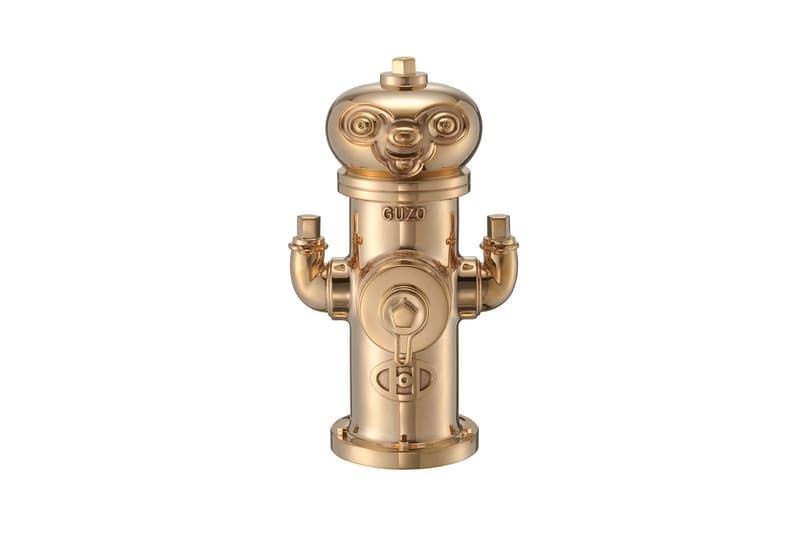 Haroshi Sculpts Large-Scale Bronze Fire Hydrant for Tokyo Show
To go on display at NANZUKA 2G.
---
Following its monumental exhibition on acclaimed postwar Japanese artist Keiichi Tanaami, NANZUKA now announces an upcoming show titled "Fire Hydrant Co." featuring new work by Tokyo native, Haroshi. The celebrated painter and sculptor, known for upcycling discarded skate decks to develop colorful wooden sculptures, will unveil a large-scale installation of a bronze fire hydrant.
The subject of the work, a fire hydrant, is symbolic for skateboarders as the gallery expressed: It is considered a target among skateboarders to jump over a fire hydrant with a height of about 80 cm through performing a technique known as the "Ollie," and countless videos of skateboarders attempting this challenge are posted on YouTube as well as various SNS platforms such as Instagram." Haroshi, himself, was also obsessed with jumping over fire hydrants on his skate deck when he first came to the United States about two decades ago.
The hydrant sculpted by Haroshi features a gold exterior, resembling his longstanding cast of GUZO figures that draw inspiration from the characters in traditional Japanese folklore. Although the works on show have yet to be specified, interested attendees should expect the pieces to be made of skate decks. "This practice is not simply limited to the physical act of reusing and recycling, but can also be regarded as a series of activities that are deeply rooted in the spirit and values of the artist," said the gallery in regards to Haroshi's practice of creating works using skateboards.
"HAROSHI: Fire Hydrant Co." will be on view from August 21 through September 13. Head to NANZUKA's website to learn more.
Elsewhere in art, Kenny Scharf is showcasing 250 painted faces as part of a new show titled "MOODZ" at Jeffrey Deitch Los Angeles.
NANZUKA 2G
15-1 Udagawacho
Shibuya City, Tokyo
Japan 150-0042