Gucci Sneaker Garage App Lets You Design Virtual Shoes
And try on the first virtual sneaker designed by Alessandro Michele.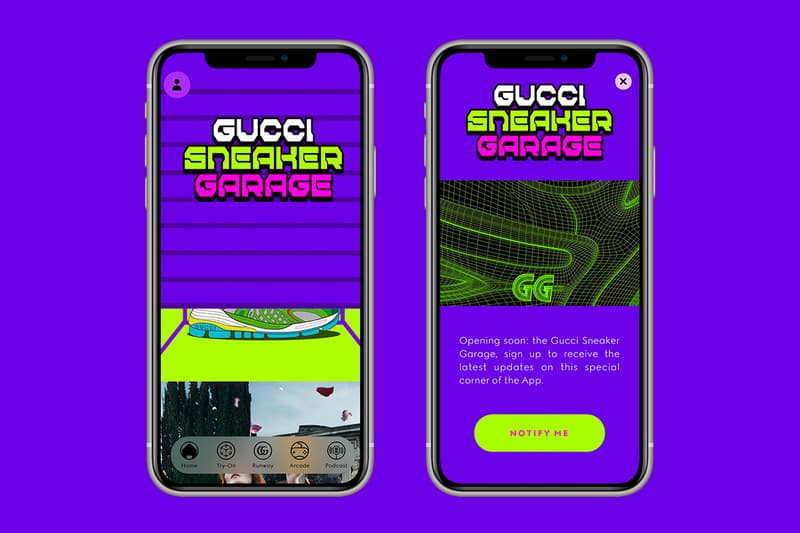 In June 2019, Gucci revamped its iOS app to include an augmented reality feature that allows users to try on its Ace sneakers virtually. Consumers were able to select a pair of sneakers from the label's collection, point their phone's camera at their feet and view an image of what they look like on that can be shared via social, text or email.
The fashion house has now announced a new experimental initiative in the Gucci Arcade section of its app called Gucci Sneaker Garage. The app will enable users to access a series of tools to tweak and design their own Gucci shoe based on parts of existing models. The section will also feature the first-ever virtual sneaker designed by creative director Alessandro Michele. The silhouette can be tried on or paired with virtual personas in augmented reality or digital-based environments.
Get a closer at the virtual sneakers in the video below.
Gucci aims to merge the worlds of fashion and gaming in this new installment."Through this interactive and trailblazer entertainment, Gucci involves its enthusiasts in a new dimension with the products and codes of the House, allowing users to bring their self-expression to post-physical and unexplored territories," said Gucci in a statement.
The Gucci Sneaker Garage app will launch this September. Download the official Gucci iOS app for further details and immediate updates.
In other news, Under Armour recently unveiled Joel Embiid's first signature shoe.