Christopher Raeburn Shows How to Make a Bucket Hat at Home
As part of a new collaboration with Depop.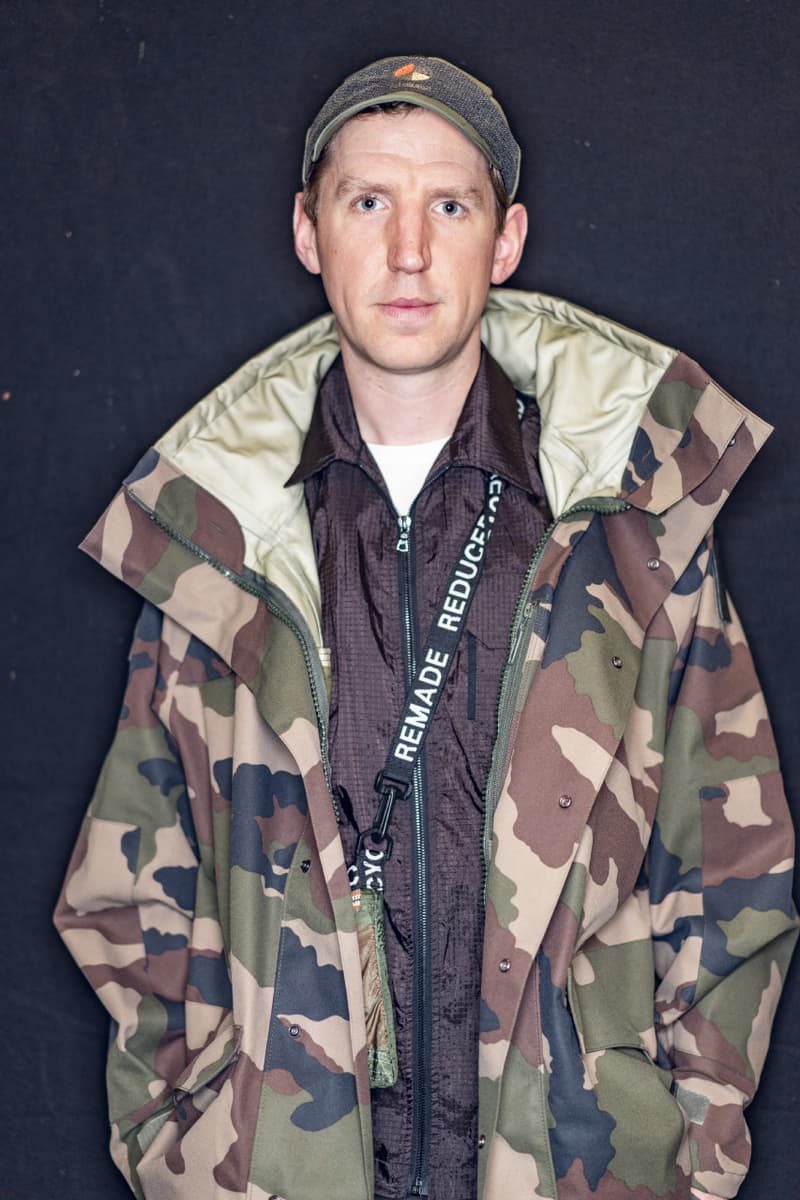 Christopher Raeburn Shows How to Make a Bucket Hat at Home
As part of a new collaboration with Depop.
Christopher Raeburn is renowned for his forward-thinking designs and commitment to sustainability. From his RÆMADE collections that use recycled materials to craft new products, to RÆDUCE, using locally sourced produce and biodegradable materials, he remains at the forefront of this important movement.
This summer he's teamed up with online marketplace Depop, to launch his own shop to sell a series of build-your-own kits. To kick off the collaboration, shoppers will be following a step-by-step video to craft their own bucket hats using entirely cut-off materials purchased from the platform.
Ahead of the launch, HYPEBEAST caught up with Christopher Raeburn to chat about the collaboration, whether fashion is doing enough to be sustainable and how everyone can do better.
Tell us about this collaboration with Depop. How did it come about?
Depop has a truly engaged community who value vintage and second hand clothing. Many of the sellers practice upcycling and rejuvenating, breathing new life into old products and increasing their lifespan. This mindset and consideration of products in the current climate is crucial. We need to work together to question why and how we make, and we feel that Depop's community is integral to changing public perception and teaching the importance of remaking. Needless to say, we are thrilled to be able to collaborate and co-create a business and community who share these passions.
Sustainability is a huge part of the RÆBURN brand; how does Depop align with this ethos?
Craft, creativity and community are at the heart of RÆBURN, values which Depop similarly share, so this project has been a natural fit for us as partners. We've seen that young people are increasingly interested in customising and making their own clothes, and there's been a real encouraging rise in craft, resale and DIY which Depop have always been brilliant advocates for. Overall, we believe the project taps into this zeitgeist, and acts as an extension to our existing efforts on skill sharing, upcycling and zero waste.
"Sustainability" is a widely-used word in fashion nowadays. What does it mean to RÆBURN? How do you keep pushing forward with it as a brand?
As a business, we do not refer to ourselves as sustainable, but rather we approach our work with responsibility. The responsible design of our product is only one aspect of this work; supporting local and global charities, and engaging with local schools and universities in order to inspire others down a responsible path is another. We aren't perfect, but our recent RÆSTART manifesto acts as a constantly evolving brief to push ourselves forward. More broadly, we have four guiding pillars that inform all product we do; RÆMADE (using existing materials such as military surplus), RÆDUCE (producing locally and using biodegradable materials) and RÆCYCLE (post-consumer plastics recycled into synthetics fabrics). Very recently, we introduced a fourth pillar, RÆFOUND consisting of nothing new; only personally curated and unissued military garments.
Do you think fashion is doing enough? What can brands do to do more if not?
I started using recycled materials at the beginning of my university life simply because it was a more resourceful way of working and the process interested me. But now that the issues of our consumerist lifestyles are starting to receive more global attention, the momentum is building and beginning to catch up.
The last few months have been a needed wake up call to every business, so I am positive about the changes that are starting to take place; both in terms of new emerging designers and even bigger brands which are re-evaluating and pivoting their approach to production and waste. To observe this change and be at the forefront of it is extremely exciting for us as a brand.
Tell us about the DIY video…
We are fortunate to have a successful Depop seller in our team; our Studio Assistant Maisi acts as the perfect ambassador for the project with her expertise and charisma. She filmed the DIY video as a step by step tool to accompany our digital print How To Guide, even providing hand stitching techniques as an alternative. The aim here was to share accessible methods and skills for all, whilst encouraging the use of unwanted or damaged clothes in true RÆMADE fashion.
Visit Christopher Raeburn's Depop shop here and view the first step-by-step guide on how to build a bucket hat below.
In other news, Dr. Martens' 1460 and 1461 receive Jean-Michel Basquiat artwork makeover.