New Project Unearths Rare Footage of Alexander McQueen's Graduate Show
A project sharing unseen footage from the Alexander McQueen archive.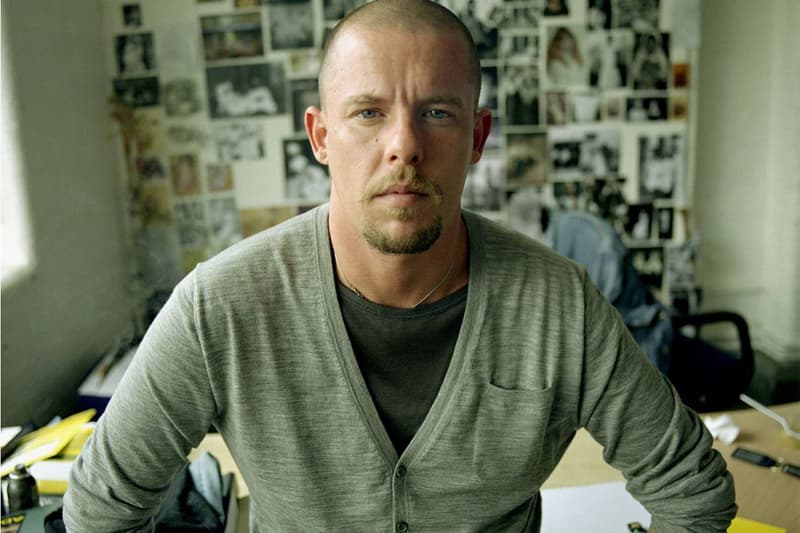 The Runway Collection — a Yoox Net-A-Porter film archive that unearths behind-the-scenes footage and unpublished interviews from the world of fashion — has teamed up with Alexander McQueen archivist John Matheson for a deeper look into the designer's unseen footage.
Matheson runs the Instagram account @mcqueen_vault, a page dedicated to the history of Alexander McQueen, sharing unpublished runway films, interviews and other content.
In a recent interview with Dazed, he said: "my starting point was shows that were filmed early on when footage might have been harder to come by, and I asked to review his Givenchy shows first because I have a weakness for his time there, "
"I was instantly surprised at the amount of footage and level of detail that was available. Obviously tech wasn't as evolved in the 80s and 90s, so for many of us that have been watching grainy digitised VHS recordings for the past 20 years, it showed McQueen's precision in a new light."
The collaborative project with Yoox Net-A-Porter kicked off with three runway supercuts that showed various new angles of some iconic collections, including Voss, Highland Rape and The Birds. While this new project has started with insights into well-known collections, Matheson has admitted he's looking forward to sharing a clip that shows McQueen's Central Saint Martins graduate collection from 1992.
"Seeing it unedited and among his peers' was a revelation. I'd seen parts of it before but seeing it clear and raw was startling given you could see just how pure his intent was from the very start."
View the first film in the video below and follow the @mcqueen_vault account to keep up-to-date with the project.
In other fashion news, Très Bien has launched its new handmade ATELJÉ collection.