24-Hour Fitness Officially Files For Bankruptcy
Closing over 130 locations.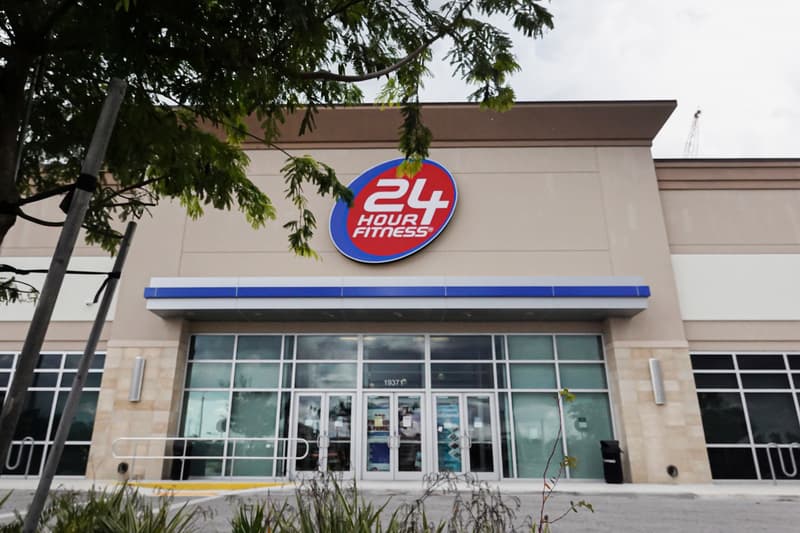 After Gold's Gym filed for Chapter 11 bankruptcy protection, 24-Hour Fitness has now followed suit with a public statement. In the official notice, the fitness center chain notes the decision is due to the "dramatic impact the COVID-19 pandemic [has had] on the economy and the fitness industry."
The bankruptcy will mean the closure of 130 U.S. locations across 14 states, leaving 300 locations in operation. According to reports, 24-Hour Fitness' Chapter 11 filing reveals that it has already secured $250 million USD in funding to reopening its still existing centers. Amidst the news, CEO Tony Ueber offers an optimistic message, "We expect to have substantial financing with a path to restructuring our balance sheet and operations to ensure a resilient future." The official statement also follows the optimistic sentiment pushing a "reinvestment in our existing clubs," "opening of new clubs" and introduce "several new innovative products and services."
Catch 24-Hour Fitness' official statement below.
Today, we embark on a new chapter in order to serve our members and communities long into the future. Please visit https://t.co/bFt0QwSCP8 to learn more. pic.twitter.com/fWKHz6jG1M

— 24 Hour Fitness (@24hourfitness) June 15, 2020
In case you missed it, Chuck E. Cheese's has also reportedly on the brink of bankruptcy.