Four Tet's Unpronounceable Wingdings Side-Project Drops Surprise EP
Listen to the latest from ⣎⡇ꉺლ༽இ•̛)ྀ◞ ༎ຶ ༽ৣৢ؞ৢ؞ؖ ꉺლ.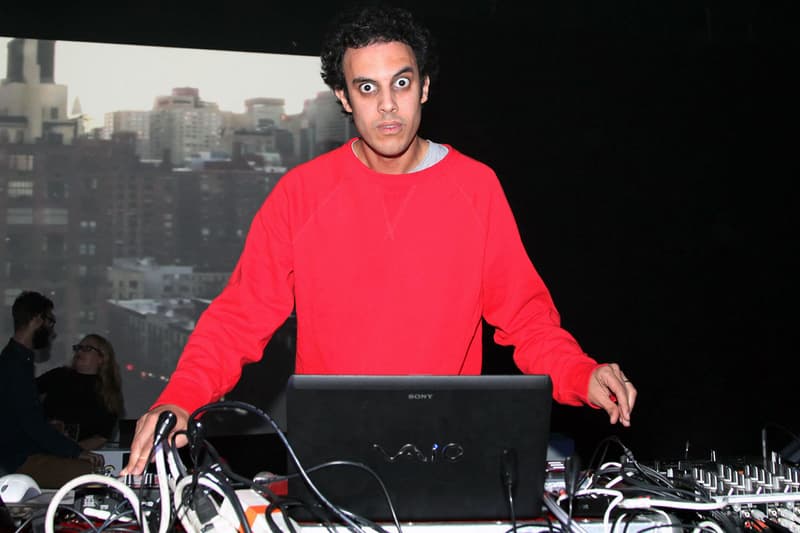 Four Tet occasionally issues music under the guise of a series of unpronounceable Wingdings characters: ⣎⡇ꉺლ༽இ•̛)ྀ◞ ༎ຶ ༽ৣৢ؞ৢ؞ؖ ꉺლ. The latest release from the side project — which may be stylized as 00000ooooo, according to its Bandcamp page's URL — is ooo ̟̞̝̜̙̘̗̖҉̵̴̨̧̢̡̼̻̺̹̳̲̱̰̯̮̭̬̫̪̩̦̥̤̣̠҈͈͇͉͍͎͓͔͕͖͙͚͜͢͢͢͢͢͢͢͢͢͢͢͢͢͢ͅ  oʅ͡͡͡͡͡͡͡͡͡͡͡​(​ ؞ৢ؞ؙؖ⁽⁾˜ัิีึื์๎้็๋๊⦁0 ̟̞̝̜̙̘̗̖҉̵̴̨̧̢̡̼̻̺̹̳̲̱̰̯̮̭̬̫̪̩̦̥̤̣̠҈͈͇͉͍͎͓͔͕͖͙͚͜͢͢͢͢͢͢͢͢͢͢͢͢͢͢ͅ  ఠీੂ೧ູ࿃ूੂ, keeping in line with the random language-defying characters.
A brief four-price EP, the new effort is as diverse as past Four Tet side project works, warping in tone from pulsing breakbeats to gentle IDM built from guitar and chime samples. The first two tracks are driving, but not aggressive, with pulsing bass, squiggly synth warbles and looping vocal samples abetting the shifty beats. A brief, organic interlude leads into the lengthy final track, layering the aforementioned guitar harmonics and chimes with chants atop insistent percussion.
Stream and purchase ooo ̟̞̝̜̙̘̗̖҉̵̴̨̧̢̡̼̻̺̹̳̲̱̰̯̮̭̬̫̪̩̦̥̤̣̠҈͈͇͉͍͎͓͔͕͖͙͚͜͢͢͢͢͢͢͢͢͢͢͢͢͢͢ͅ  oʅ͡͡͡͡͡͡͡͡͡͡͡​(​ ؞ৢ؞ؙؖ⁽⁾˜ัิีึื์๎้็๋๊⦁0 ̟̞̝̜̙̘̗̖҉̵̴̨̧̢̡̼̻̺̹̳̲̱̰̯̮̭̬̫̪̩̦̥̤̣̠҈͈͇͉͍͎͓͔͕͖͙͚͜͢͢͢͢͢͢͢͢͢͢͢͢͢͢ͅ  ఠీੂ೧ູ࿃ूੂ below.
Relisten to Tet's recent Sixteen Oceans for a refresher of the artist's familiar sound and catch up with his Soundcloud-hosted remixes in the meantime.