Robin F. Williams Celebrates Earth Day With Contemplative 'Earth Prayer' Print
Proceeds will benefit the Environmental Defense Fund.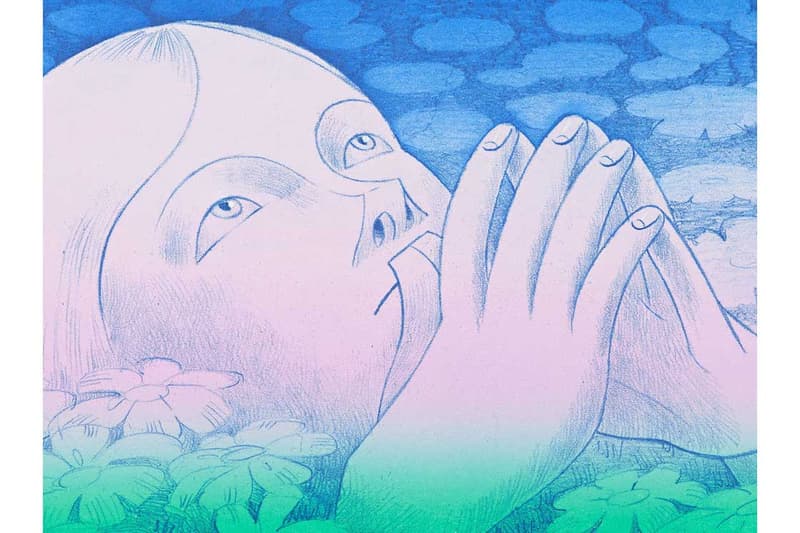 Leading publisher of fine art prints and artist editions Pace Prints and Brooklyn-based painter Robin F. Williams have teamed up for a special print edition titled Earth Prayer. In celebration of Earth Day, proceeds from the print sale will benefit the Environmental Defense Fund.
Created with a rainbow roll and pochoir, Earth Prayer depicts a woman with her hands in prayer emerging from a bed of flowers and looking towards the sky. "Powerlessness is a common feeling in the face of climate change," Williams explains. "Upon learning this year is the 50th anniversary of Earth Day, and that humans have struggled for a half-century to make meaningful change, I felt defeated. I wanted to make a work that embodied this grief, but also expressed the will to change." On the price of the print, William says you "may choose how committed you are to this cause."
Earth Prayer will release on Pace Prints' website on Earth Day, April 22, at 11 a.m. EDT. The print is available in an edition of 50.
Elsewhere, Damien Hirst will drop limited edition prints of his Butterfly Rainbow painting to support Britain's National Health Service.