BradBuilds Imagines a Mad Max-Styled Off-Road Tesla
Four solar panels will keep it running for as long as the Sun shines.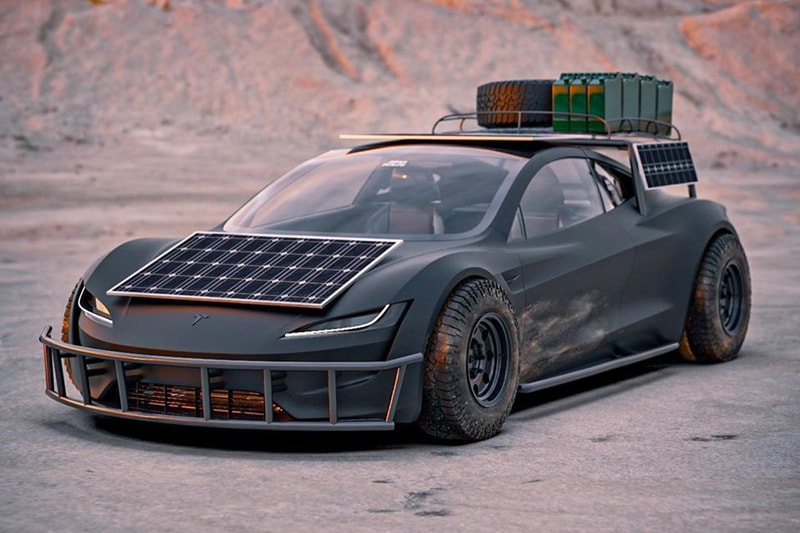 1 of 4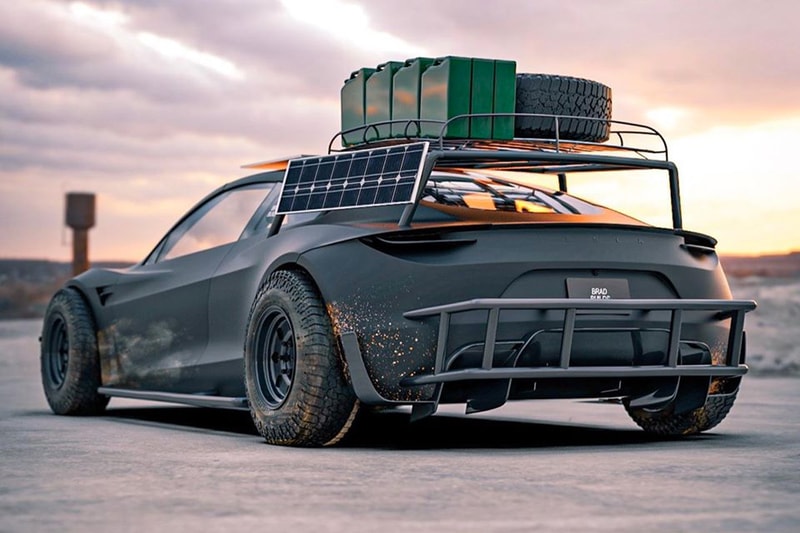 2 of 4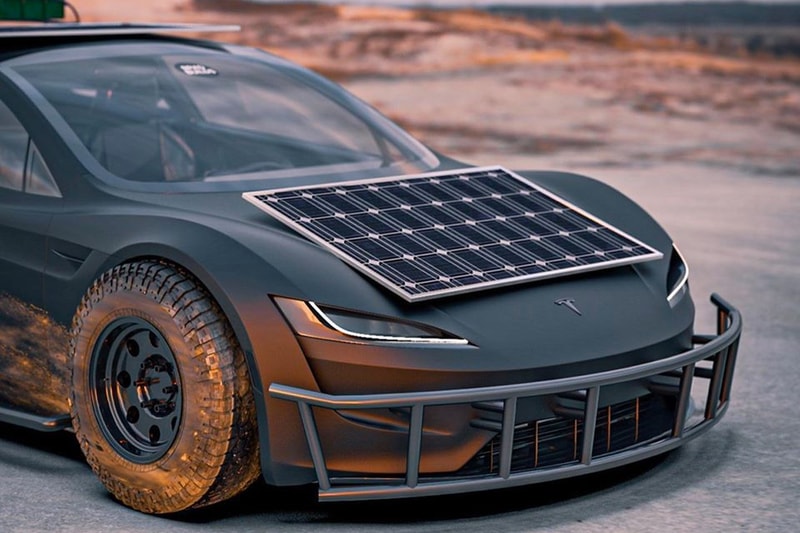 3 of 4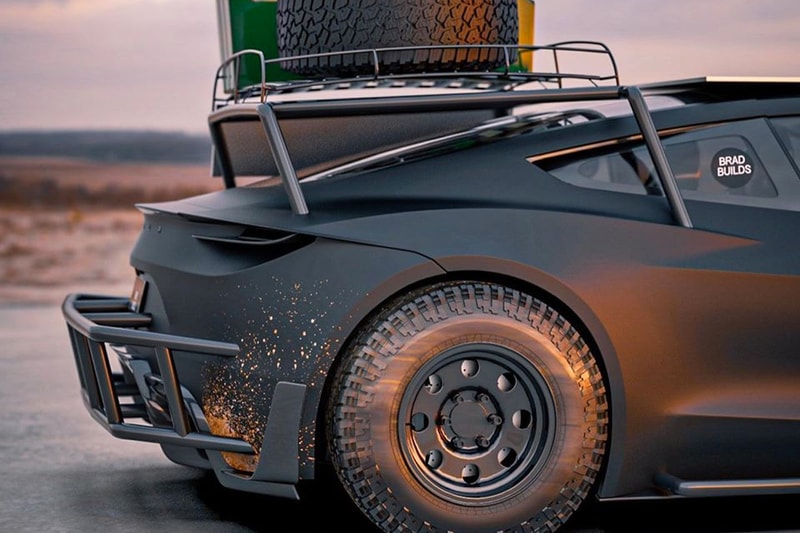 4 of 4
As we wait for Tesla's upcoming Roadster to release, car designer and 3D artist BradBuilds have created a rendering of what imagines the vehicle would look like in post-apocalyptic wasteland much like that of Mad Max.
Dressed from head to toe in a sleek and stealthy matte black, the Roadster takes inspiration from the iconic Porsche 911 Safari, boasting similar front and rear bumper guards to protect the EV from the harsh environment — and potential looters. Four solar panels adorn the hood, roof, and either side of the roof rack, providing ample energy to the electric car to keep it running as long as the Sun shines. Four heavily treaded all-terrain tires give the Roadster the ability to tackle any surface at ease, with one spare tire seated securely on the roof rack aside an arrangement of jerrycans, carrying all the water you'll need on your expedition into the wilderness.
Of course, the Tesla Roadster Safari is just a 3D rendering, but BradBuilds has also suggested that he'd be happy to work on physical body kits in the future, so definitely keep an eye out on his Facebook page or website.
Elsewhere in the automotive world, check out NOVITEC's ESTESO Maserati Levante widebody kit.