Wrangler Presents Hellfire Club-Themed 'Stranger Things' Collection
Exclusive pieces with retro '80s elements.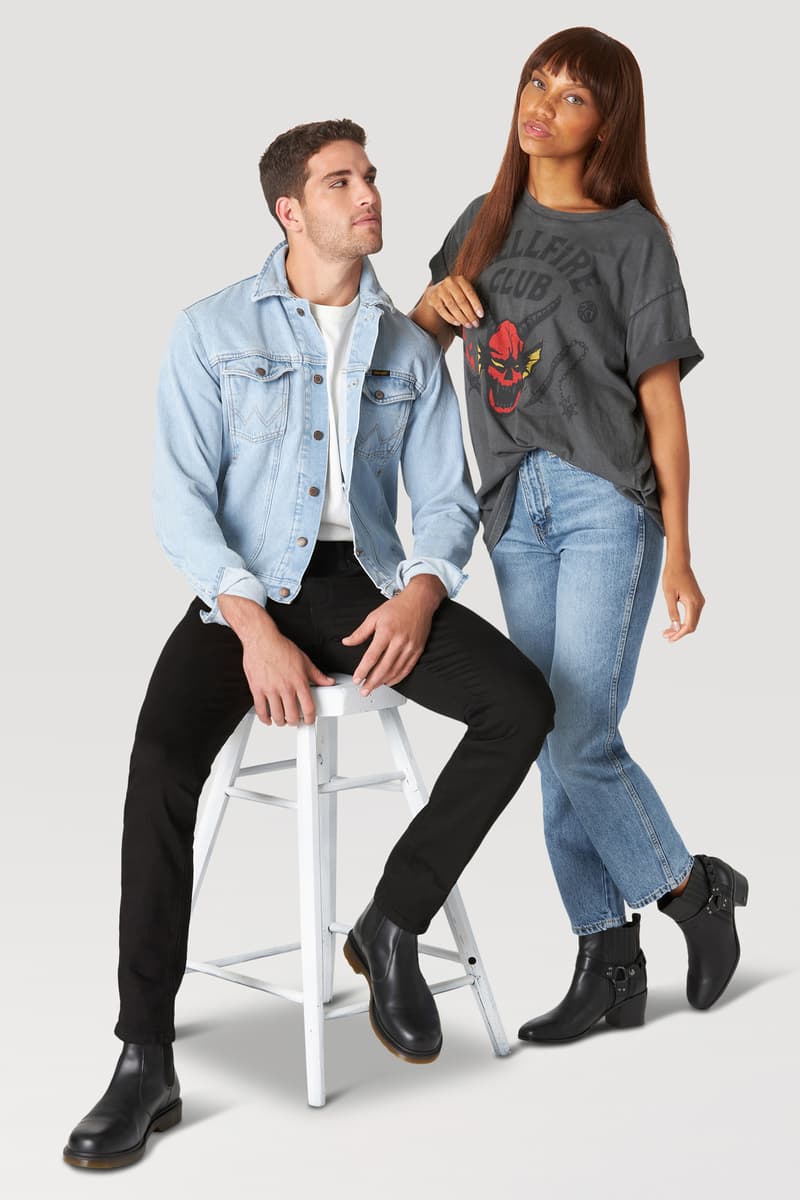 1 of 14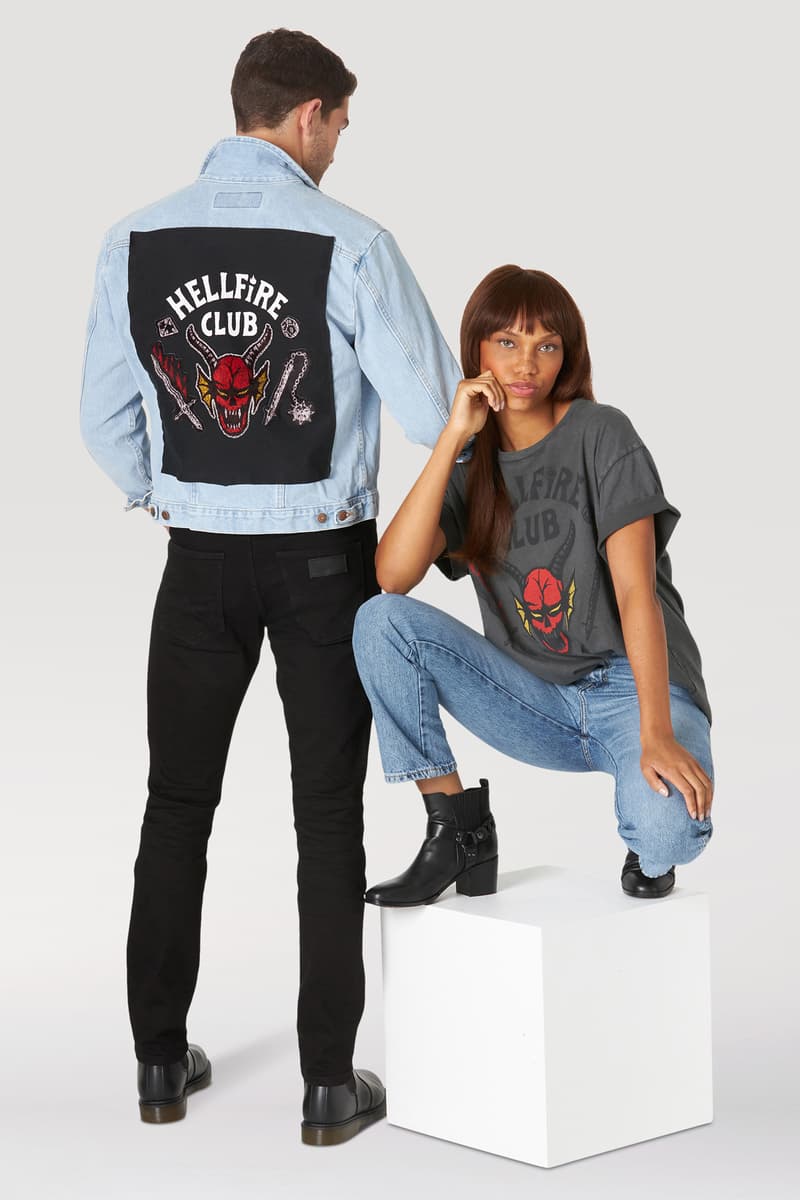 2 of 14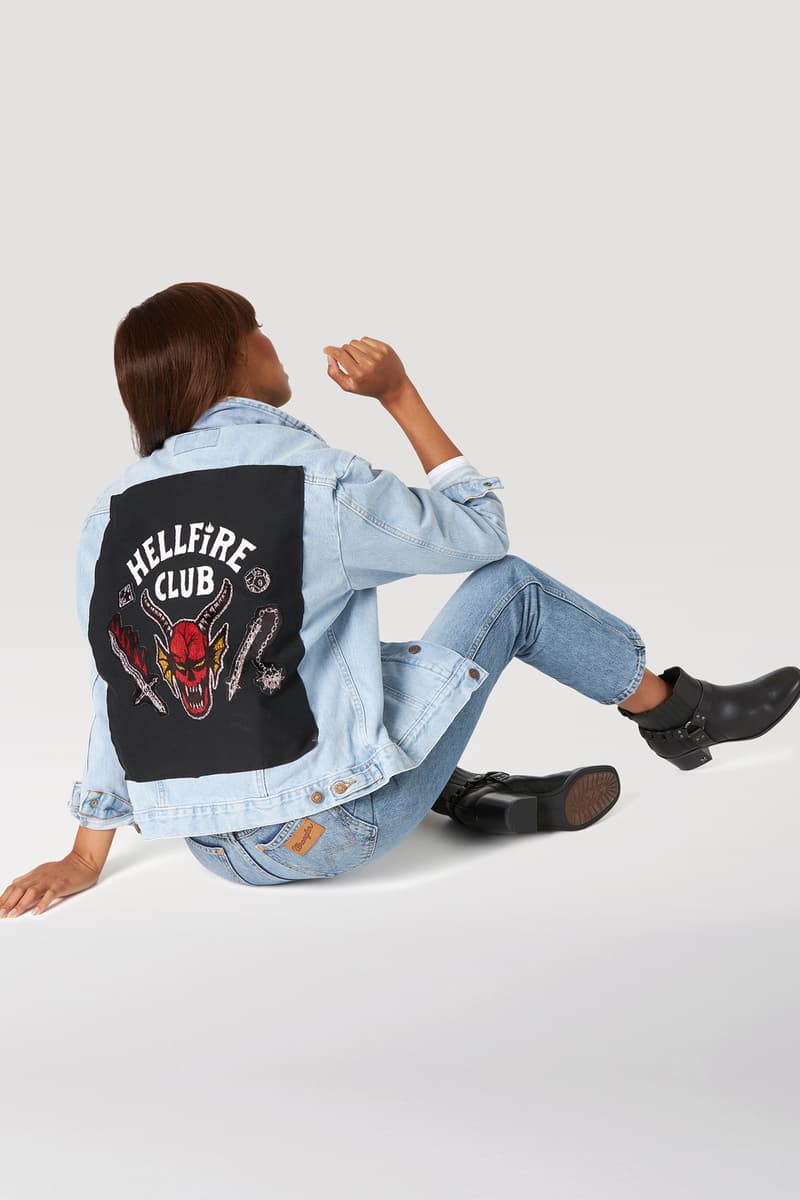 3 of 14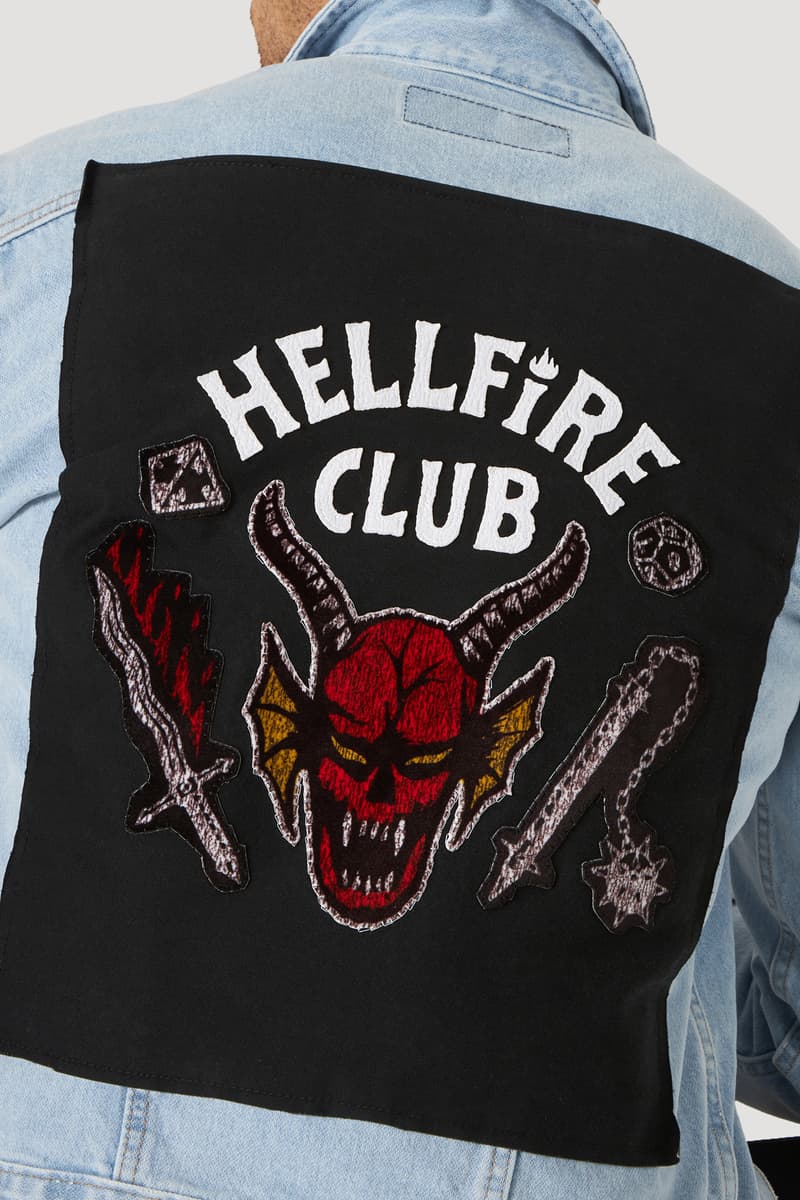 4 of 14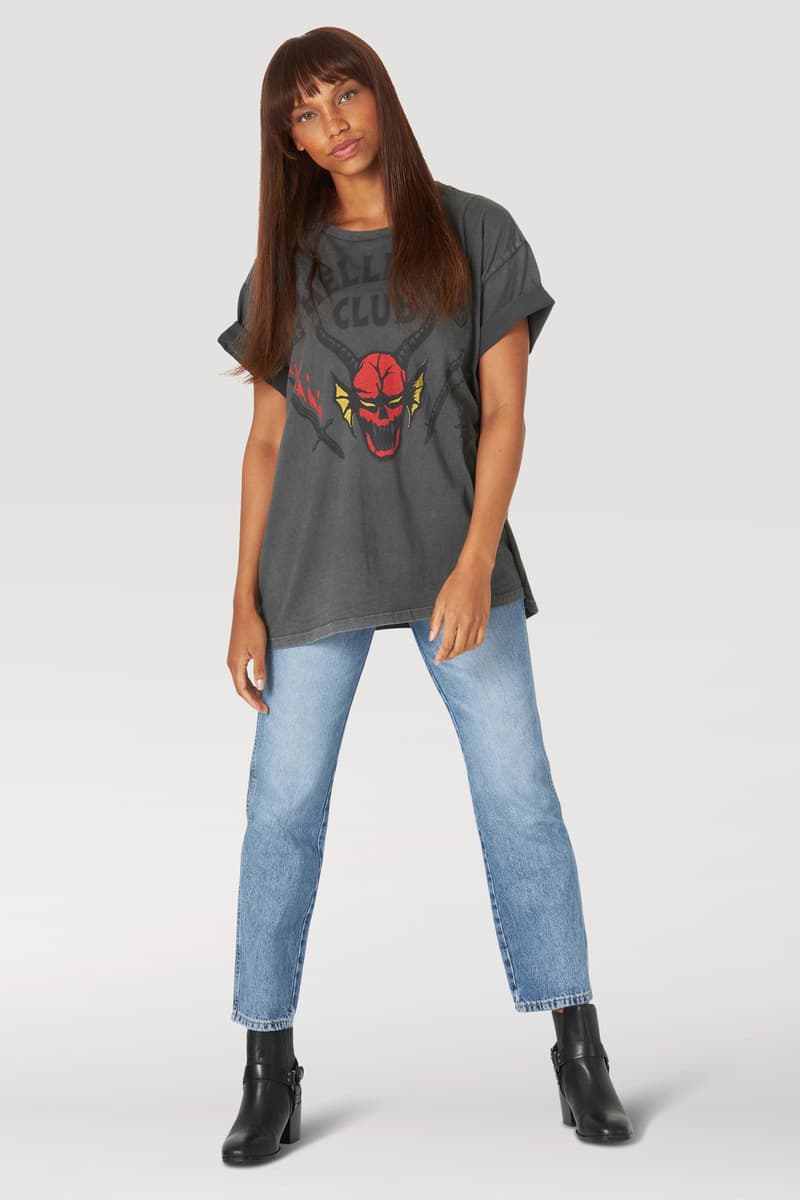 5 of 14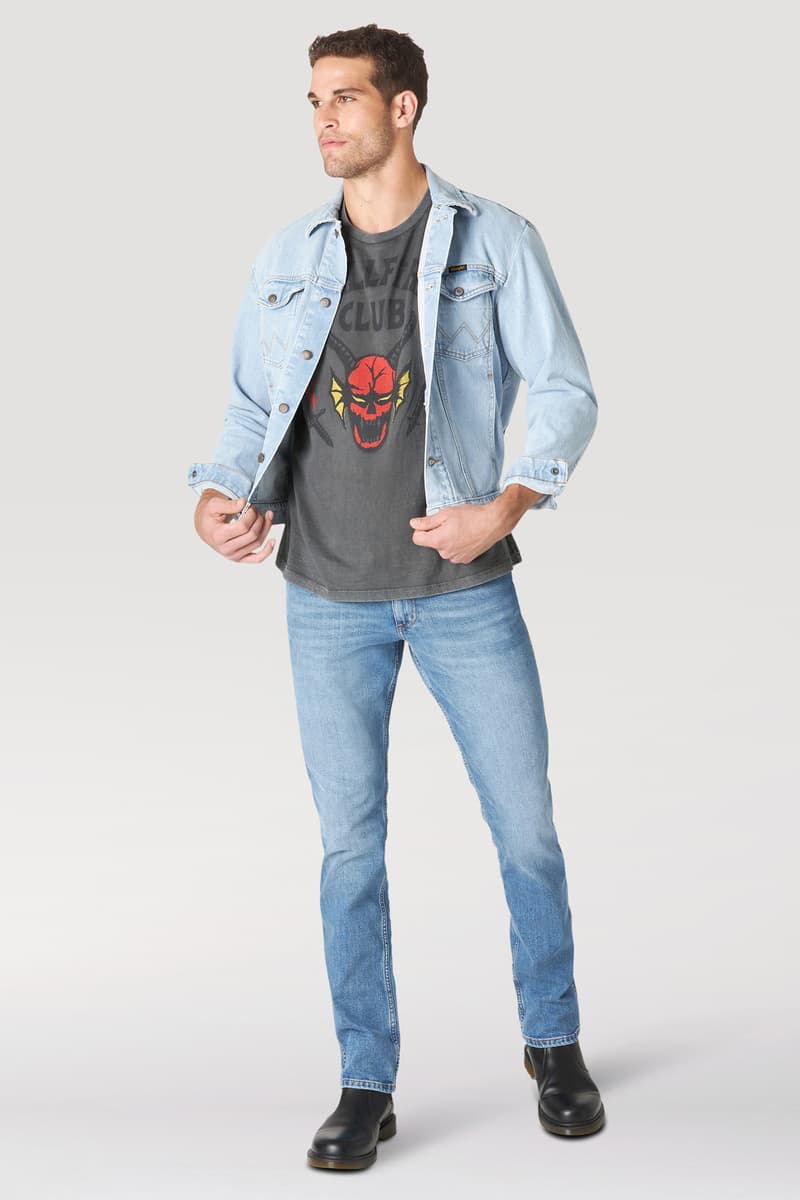 6 of 14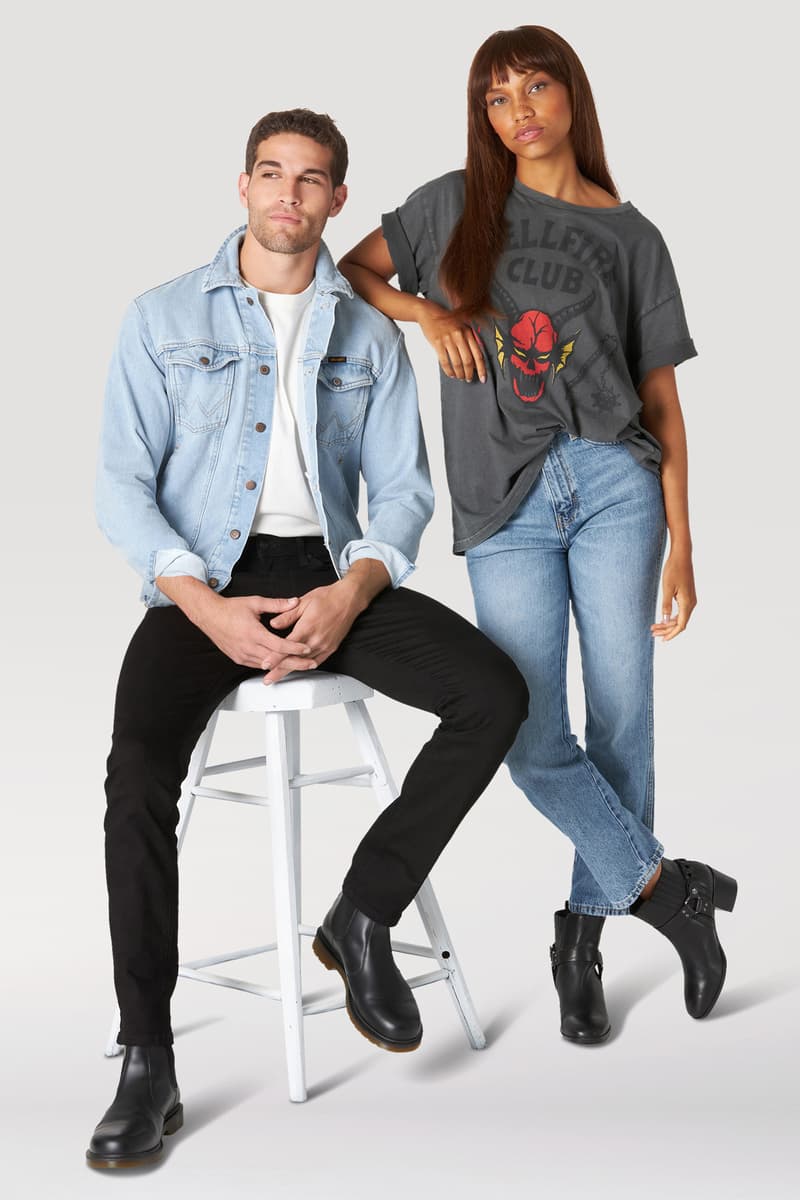 7 of 14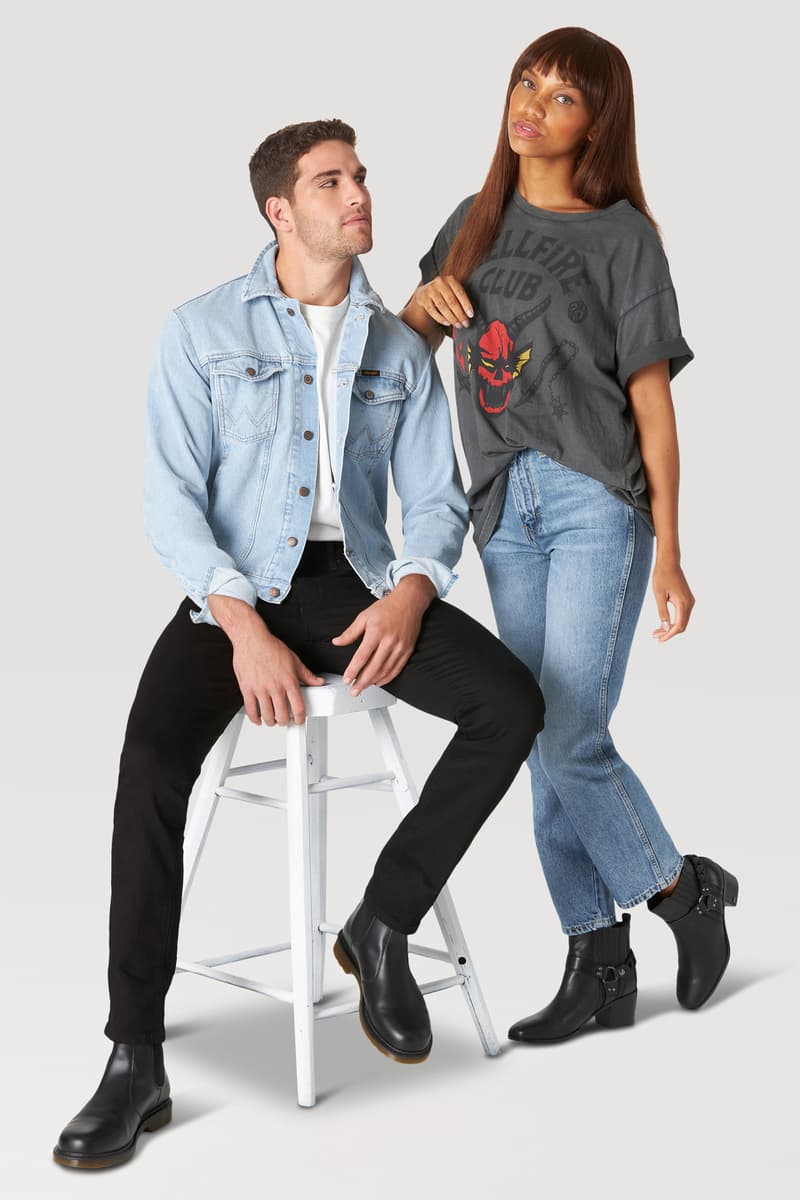 8 of 14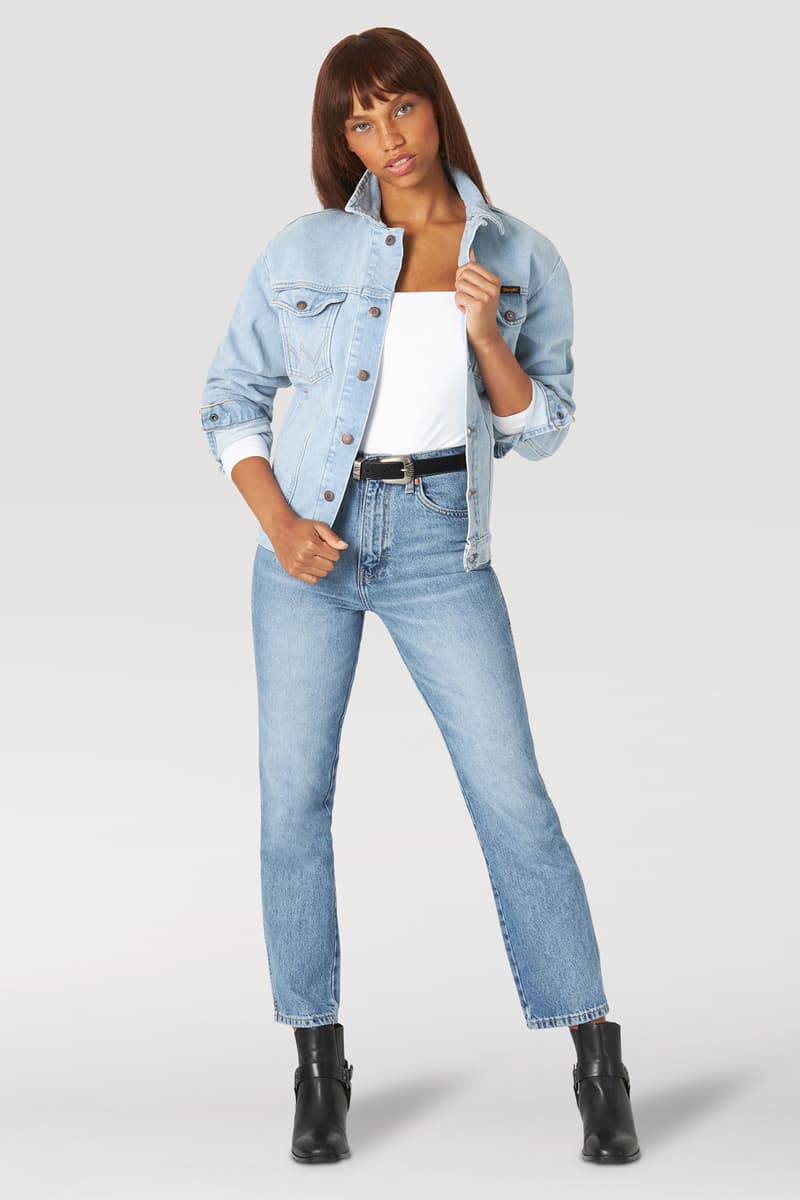 9 of 14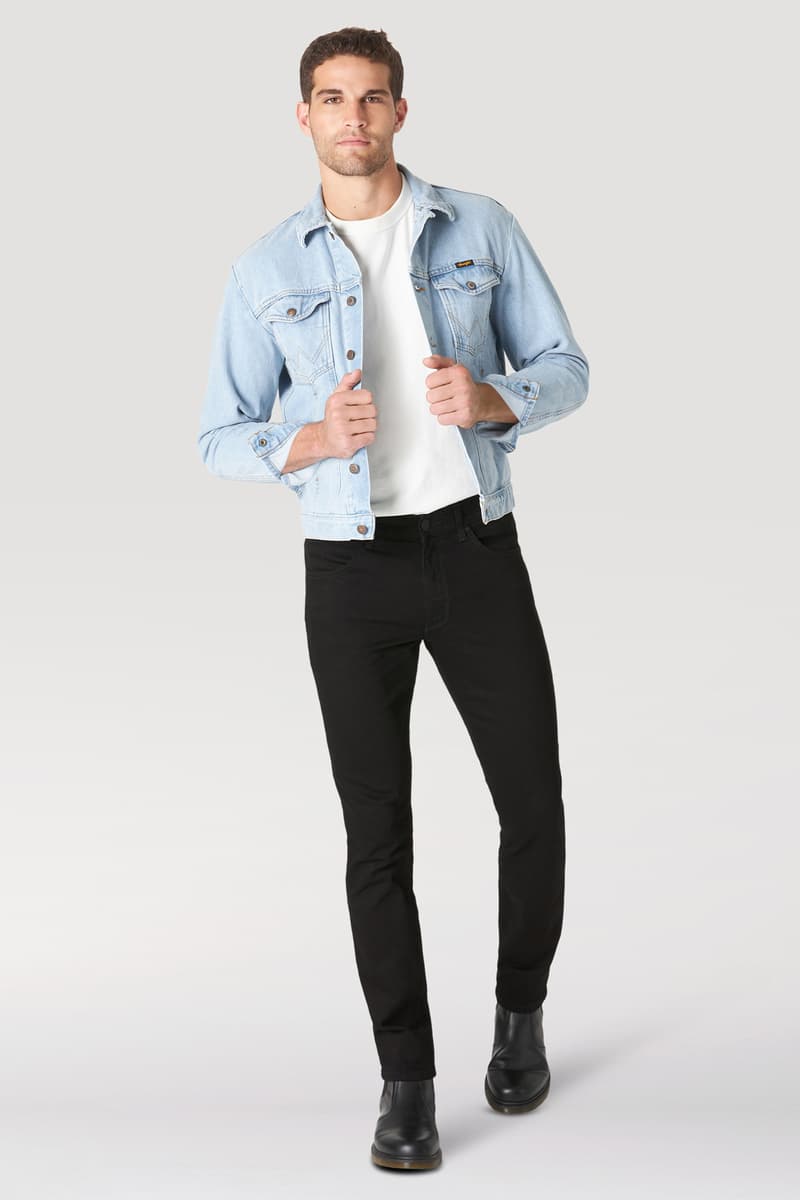 10 of 14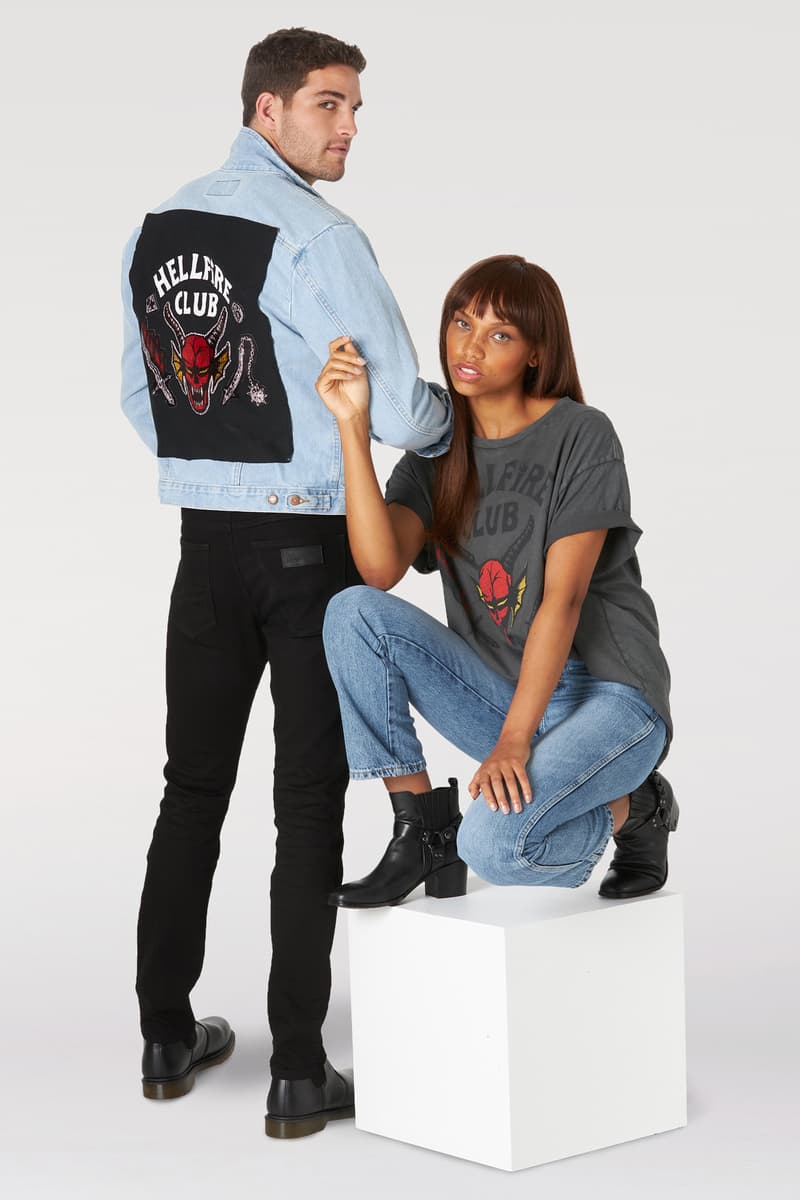 11 of 14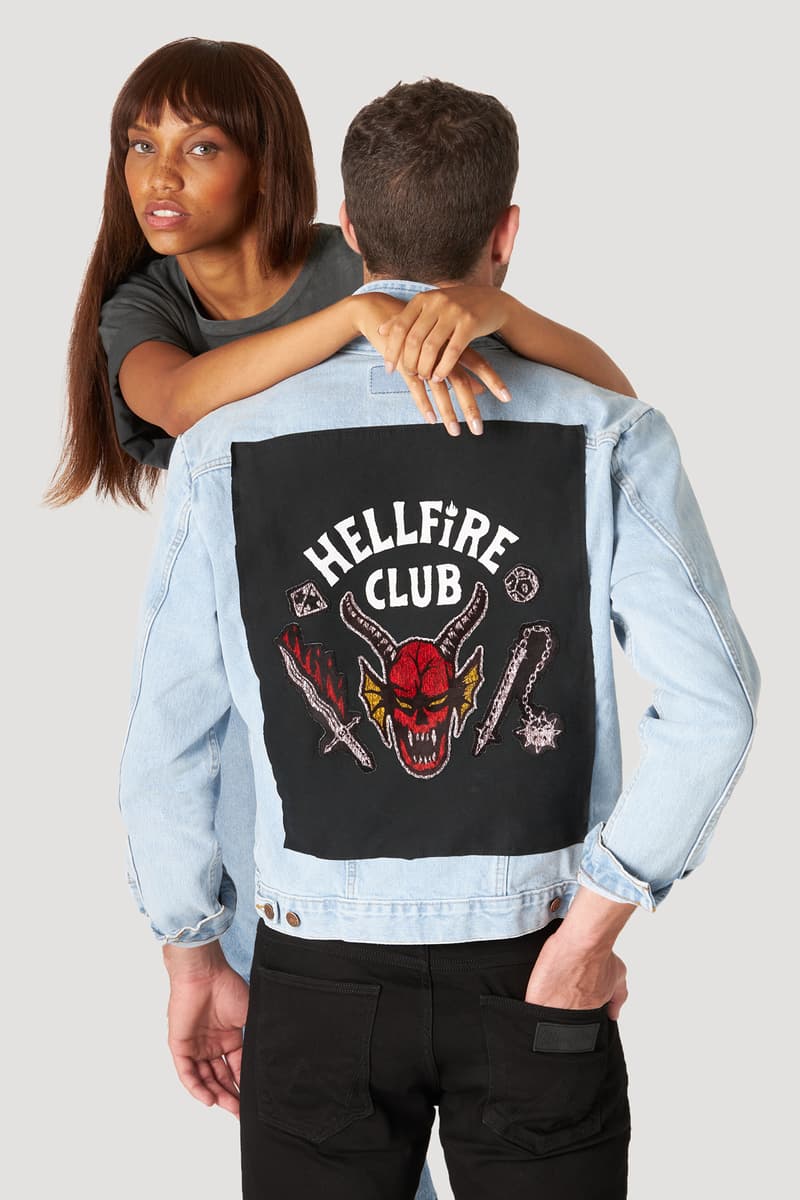 12 of 14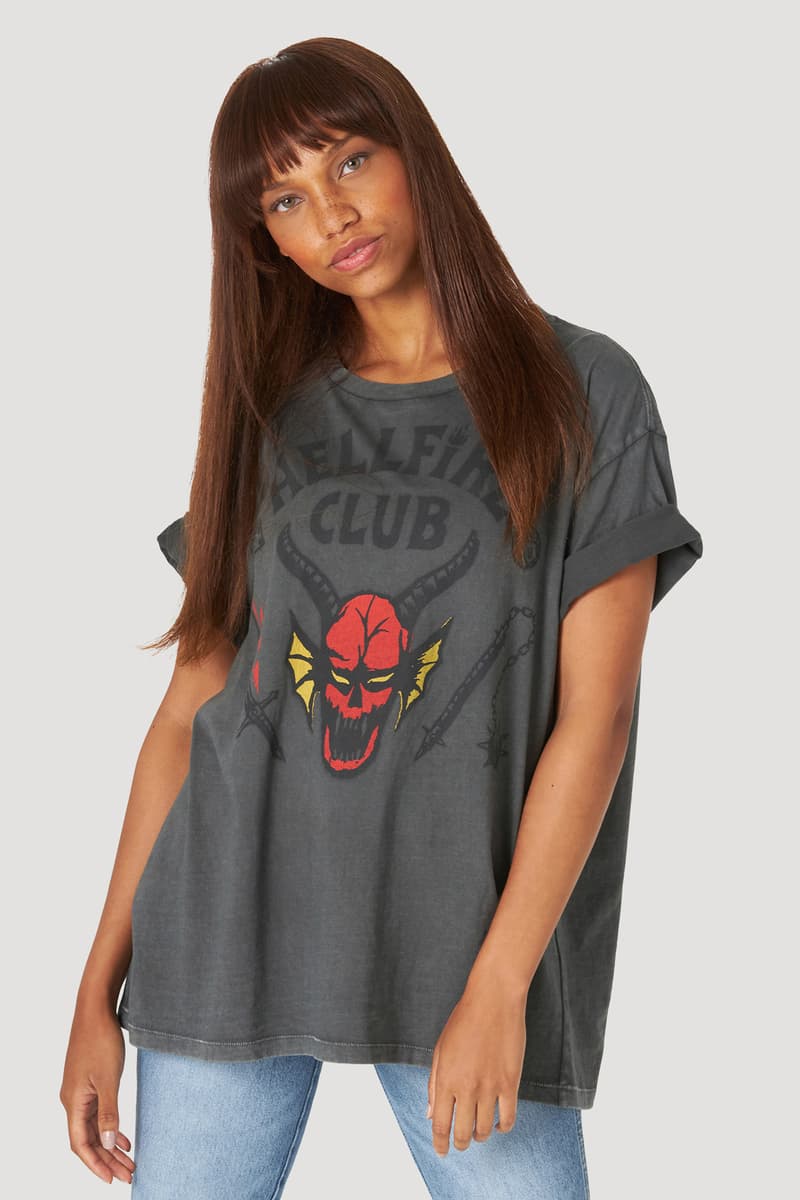 13 of 14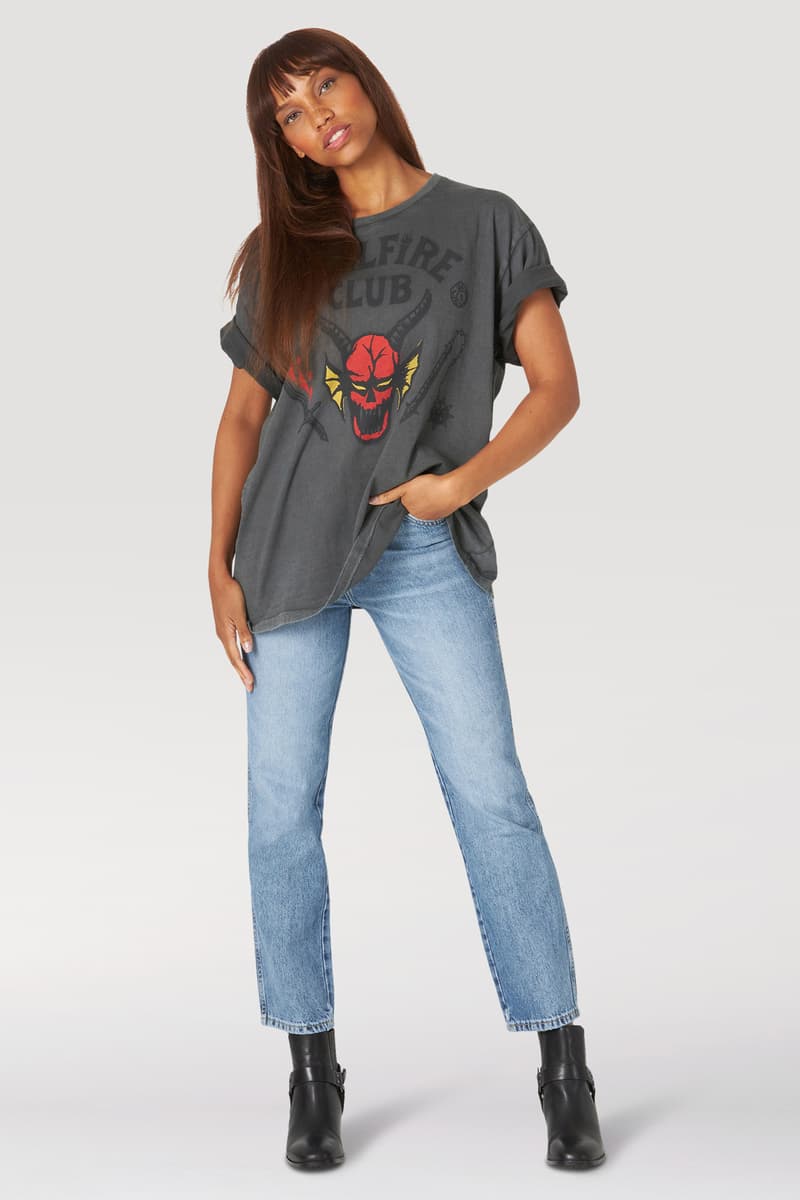 14 of 14
As a celebration of Stranger Things Day on November 6 — the day Will Byers went missing on the first season of Netflix's hit series — the show's writers have revealed the title of the first episode from the upcoming season. Inspired by "Chapter One: The Hellfire Club," storied fashion brand Wrangler has partnered with Netflix to release the Stranger Things x Wrangler collection. With the new assortment, fans can wear artwork related to the Hellfire Club on a series of vintage, throwback threads that recall some of the brand's classic styles. The collaboration taps into the '80s vibes that Wrangler and Stranger Things share, making for a synergistic fashion mashup.
The Hellfire Club — the '80s Marvel Comic book series that spotlights the group of the same name — serves as yet another pop culture reference that the Stranger Things co-creators Matt and Ross Duffer are using to hint towards what Season 4 may hold. It also presents the opportunity to sartorially play with the vintage aesthetic Wrangler knows so well. "Wrangler has been a major icon in denim for more than 70 years," says Vice President of Global Brand Marketing, Holly Wheeler. "Netflix's Stranger Things is very authentic to the time period the show portrays in the '80s, which was a major era for the brand."
The Stranger Things x Wrangler collection features three key pieces including a men's T-shirt, women's T-shirt and unisex denim jacket. Prices range from $49 to $149.  The Hellfire Club-themed collaboration is available now for purchase on the brand's website.