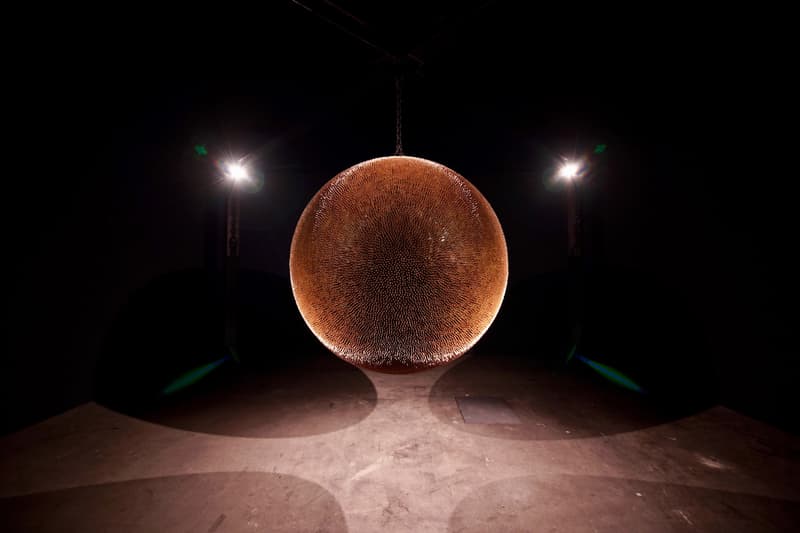 1 of 18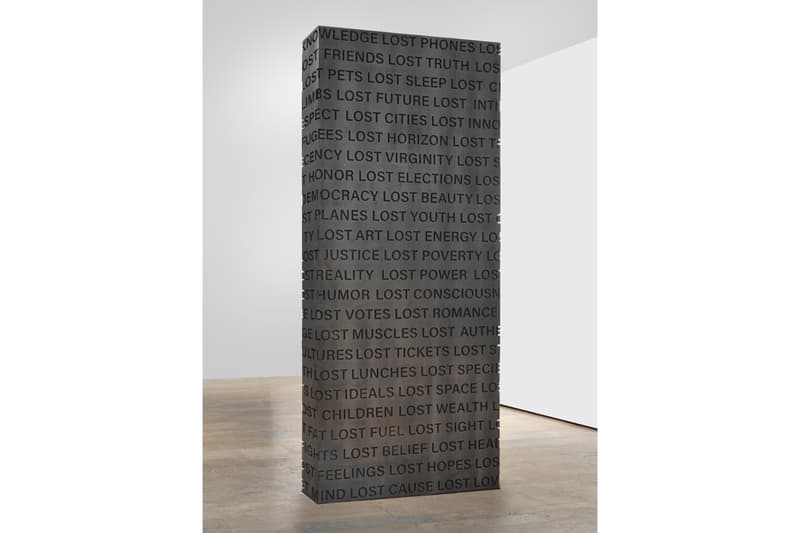 2 of 18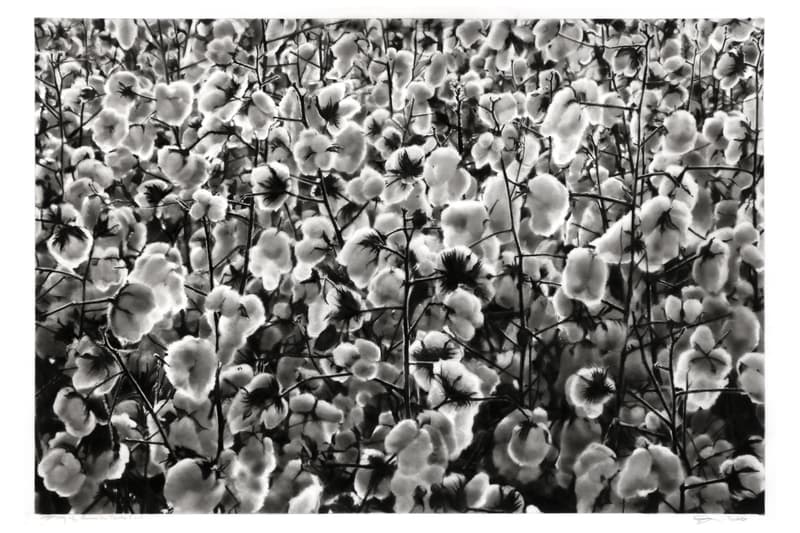 3 of 18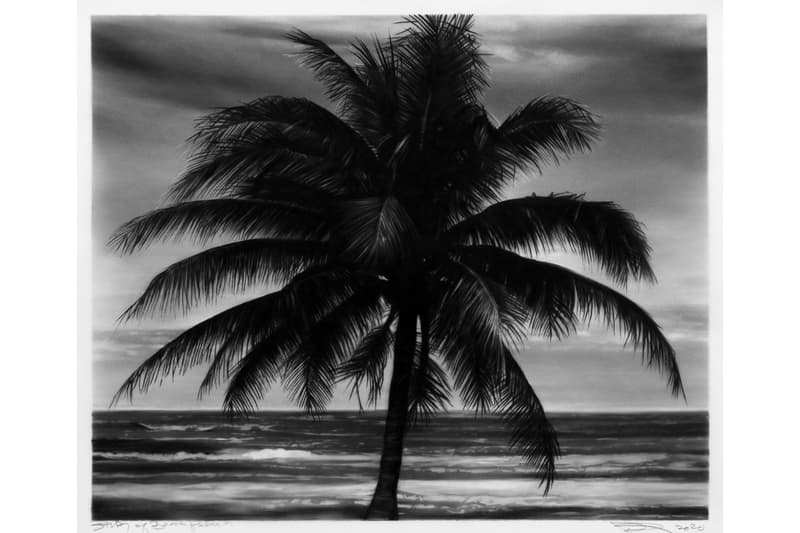 4 of 18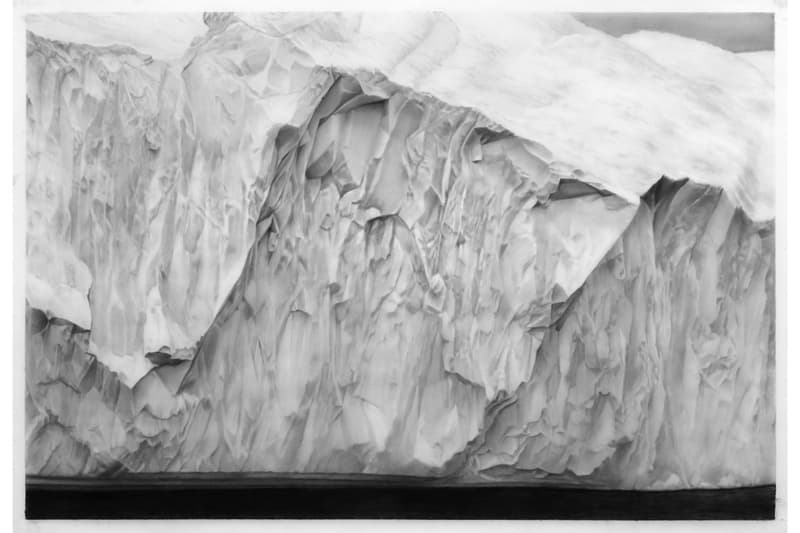 5 of 18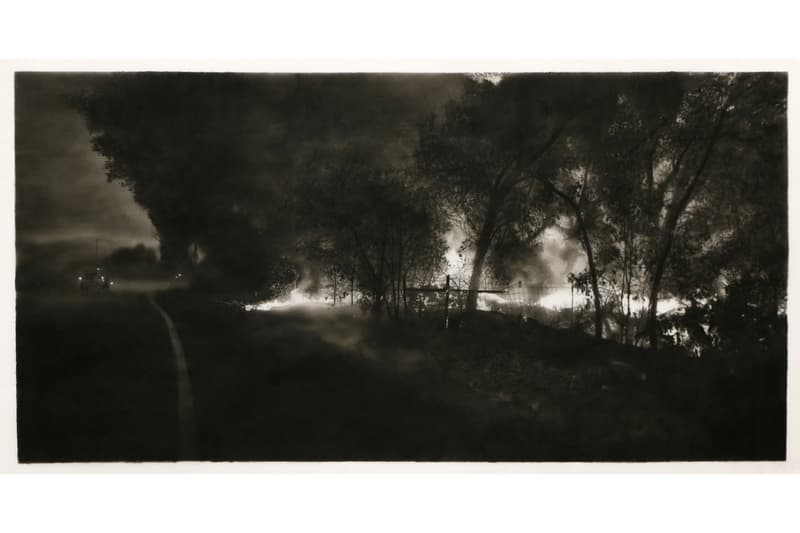 6 of 18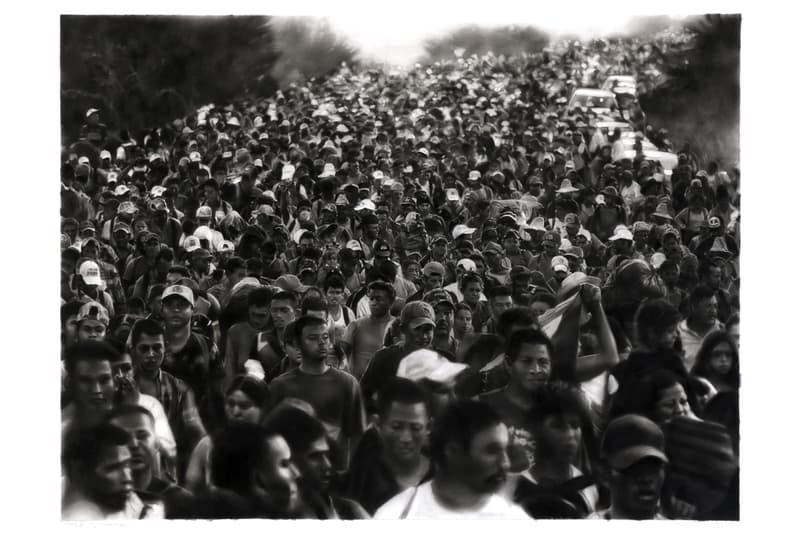 7 of 18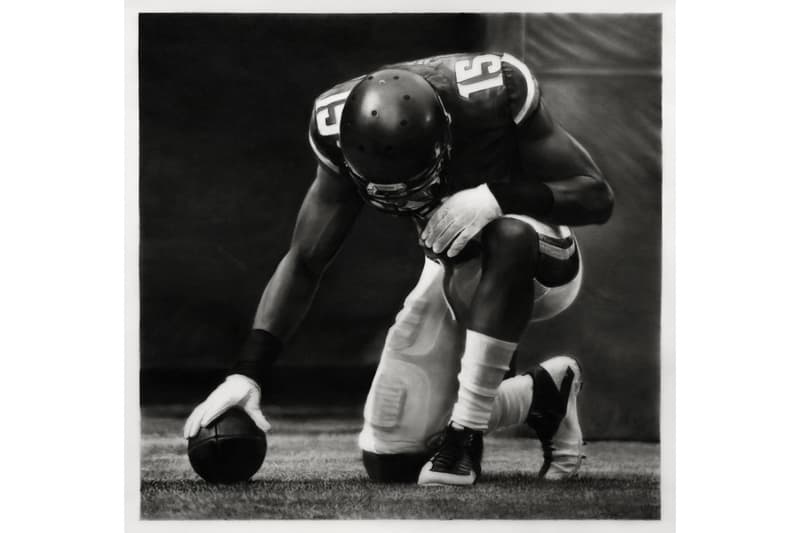 8 of 18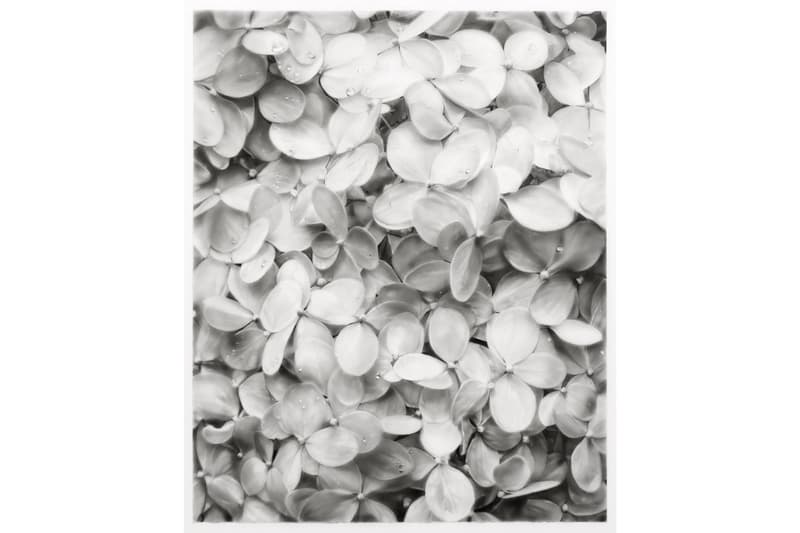 9 of 18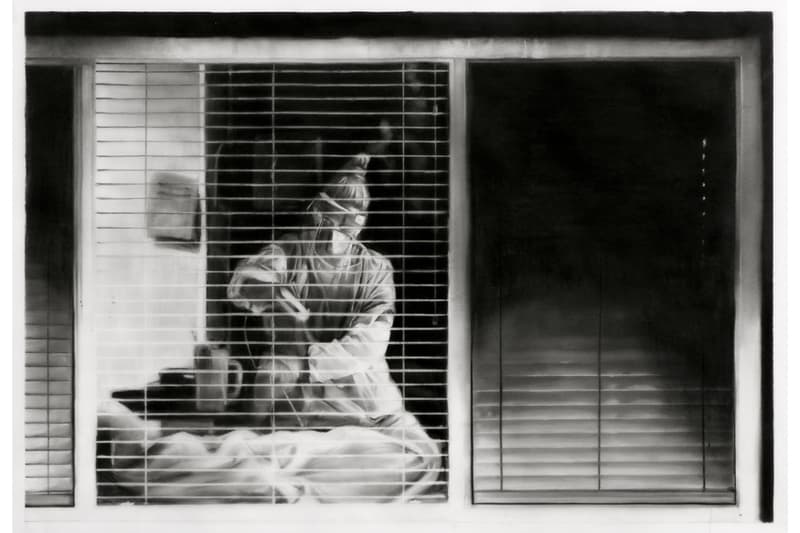 10 of 18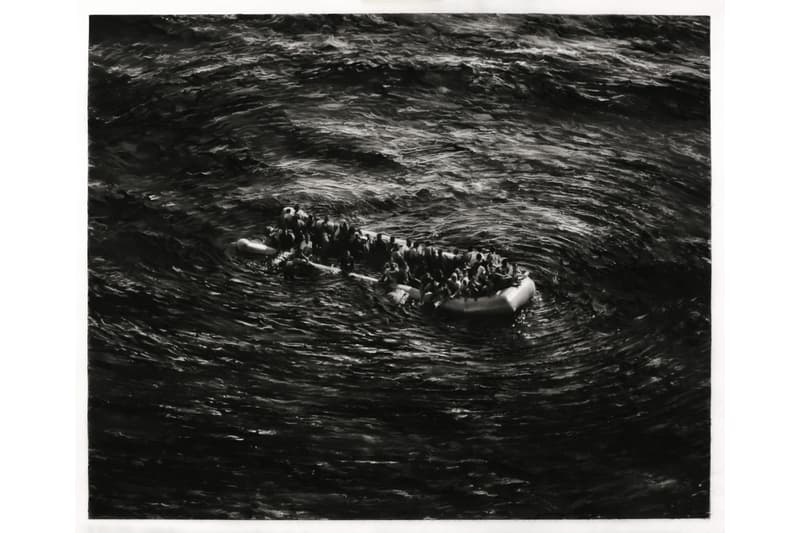 11 of 18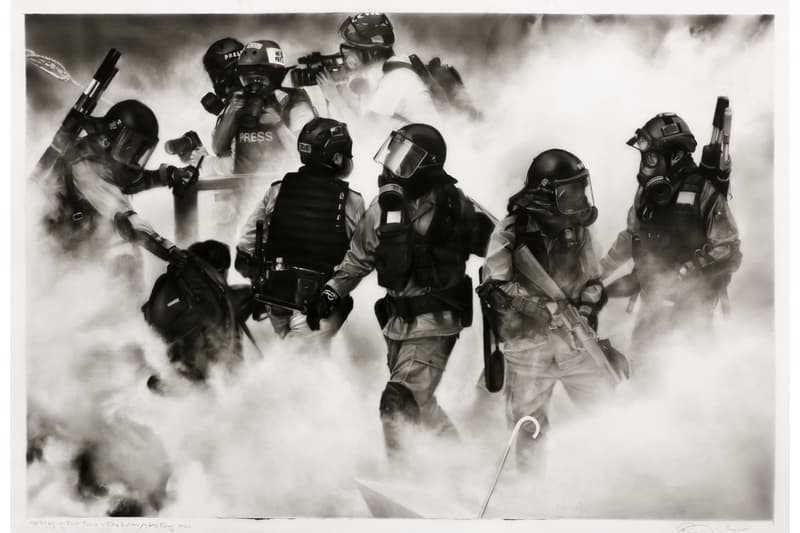 12 of 18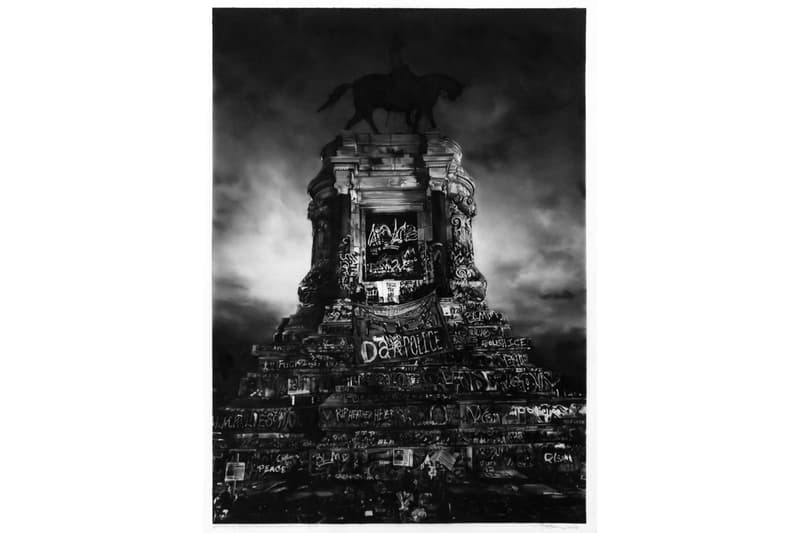 13 of 18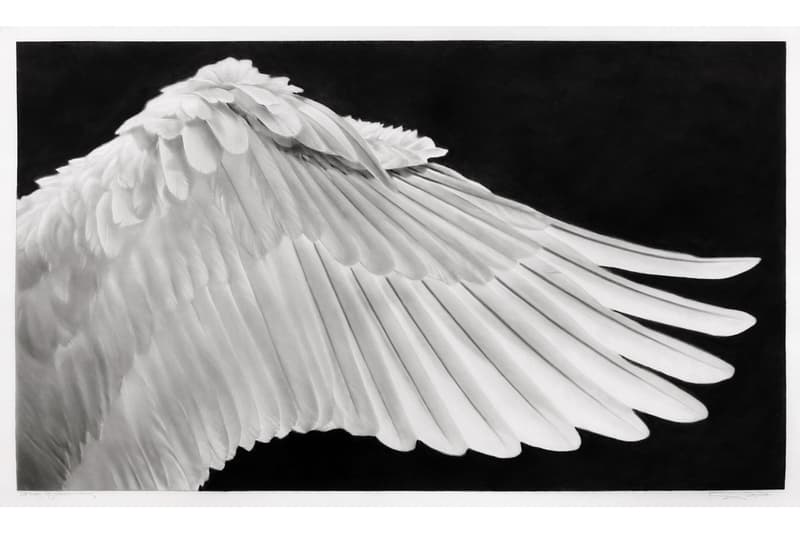 14 of 18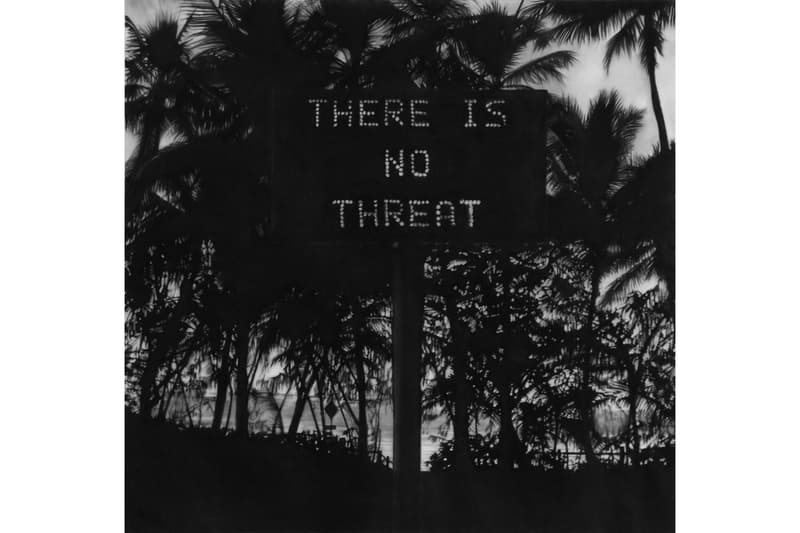 15 of 18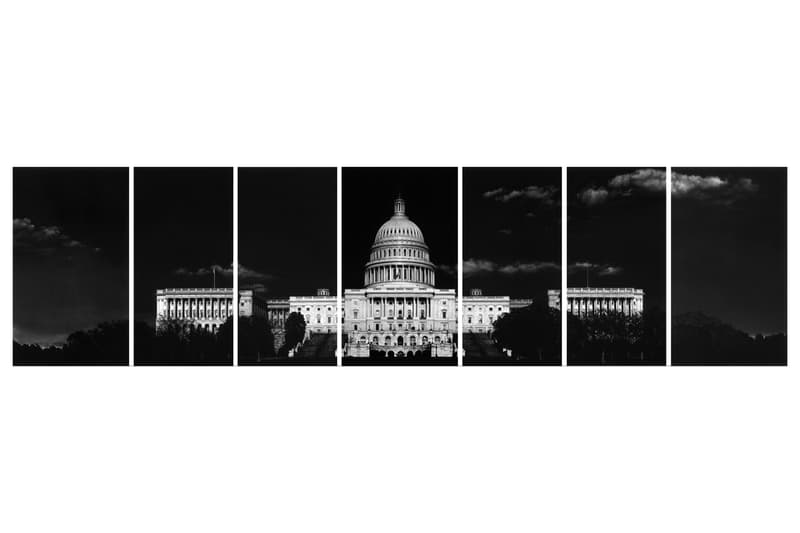 16 of 18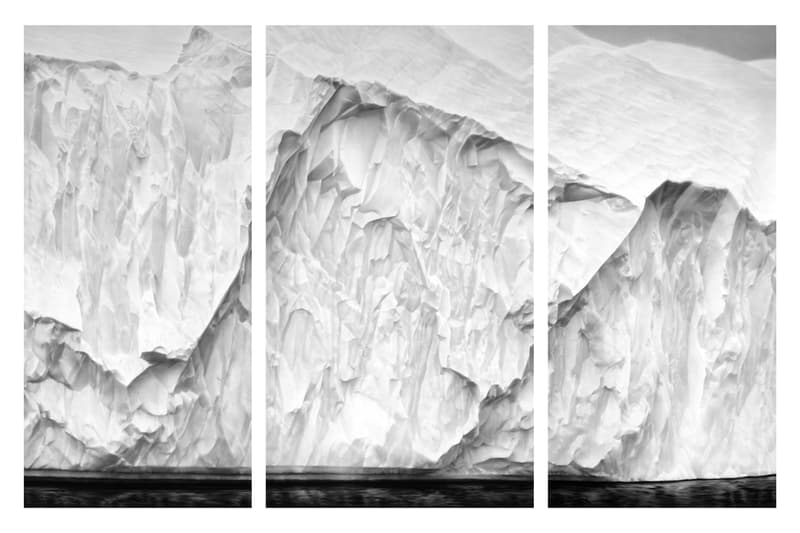 17 of 18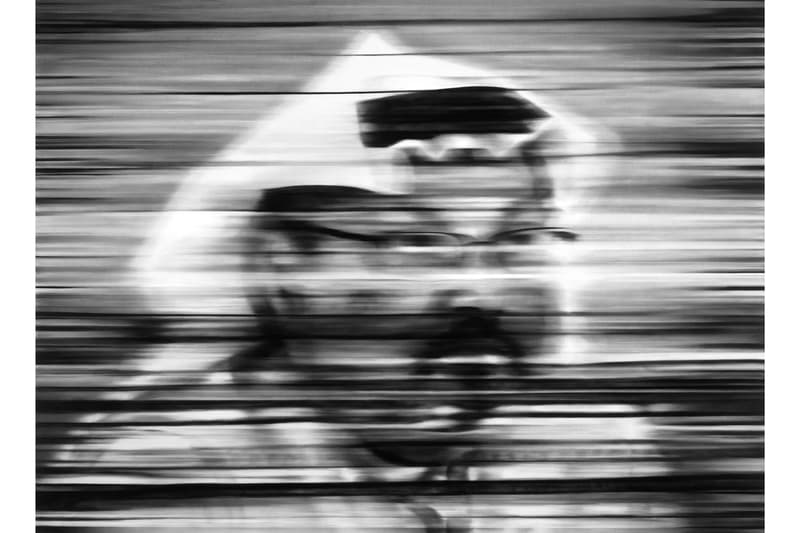 18 of 18
Robert Longo Presents Massive Charcoal Drawings in "Storm of Hope" Exhibition
Alongside towering sculptural works.
---
Pictures Generation artist, Robert Longo, is best known for his detailed photorealistic drawings made using charcoal. Longo's subjects are diverse, spotlighting landforms, jumping figures, politicians, guns as well as sharks across his intricate compositions.
The artist is currently presenting new charcoal drawings alongside several of his most iconic sculptures as part of a solo exhibition called "Storm of Hope" at Jeffrey Deitch's Los Angeles Gallery. "His title for this exhibition, 'Storm of Hope,' expresses his wish for a better future on the other side of the storm," said the gallery in a statement.
Highlighted works include his Death Star, made from 40,000 30 caliber bullets, the type used in AR-10 assault rifles. Moreover, Longo is displaying his epic three-part charcoal drawing portraying the three pillars of the US government: the Capitol, the Supreme Court, and the White House. Longo's charcoal on mounted paper works measure upwards of 11 feet tall and 38 feet long. Each image is the result of months-long work based on source images that the artist alters in order to express a memory or a particular concept.
Explaining the reason why his massive drawings are encased in glass, Longo told Deitch: "I grew up with TV, black and white. All the images I saw in the formative time in my life were always behind glass. Now, we're inundated with images behind glass, on various screens."
View select works in the slideshow above and then head to Jeffrey Deitch's website for more information. "Storm of Hope" is on view until January 30, 2021.
Elsewhere in art, Performa released a limited selection of "Home Goods" by Michéle Lamy, Barbara Kruger and more leading artists.
Jeffrey Deitch
925 N Orange Dr.
Los Angeles, CA 90038