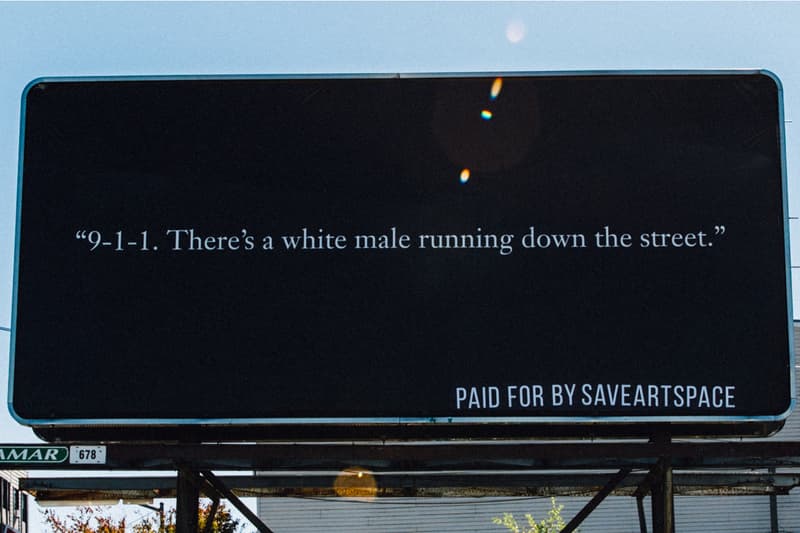 1 of 15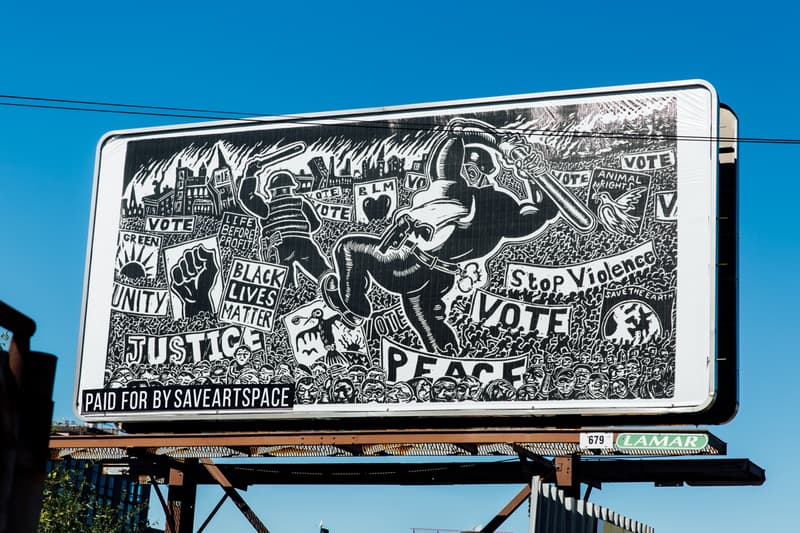 2 of 15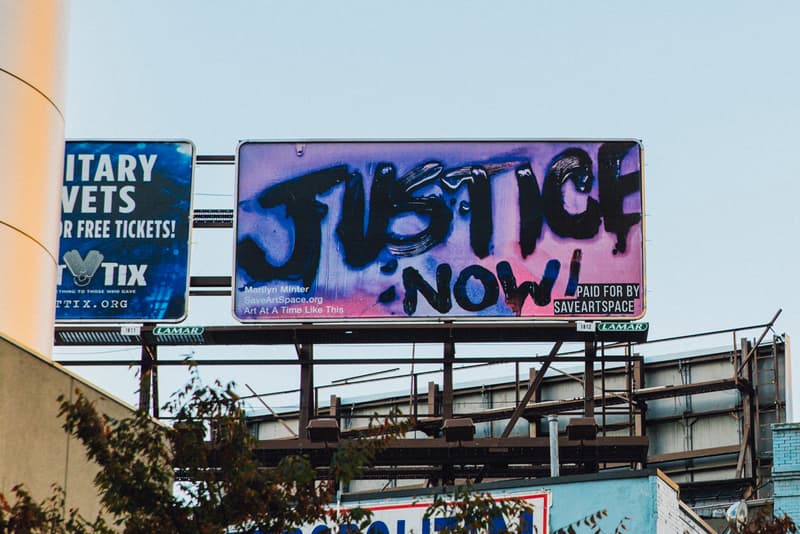 3 of 15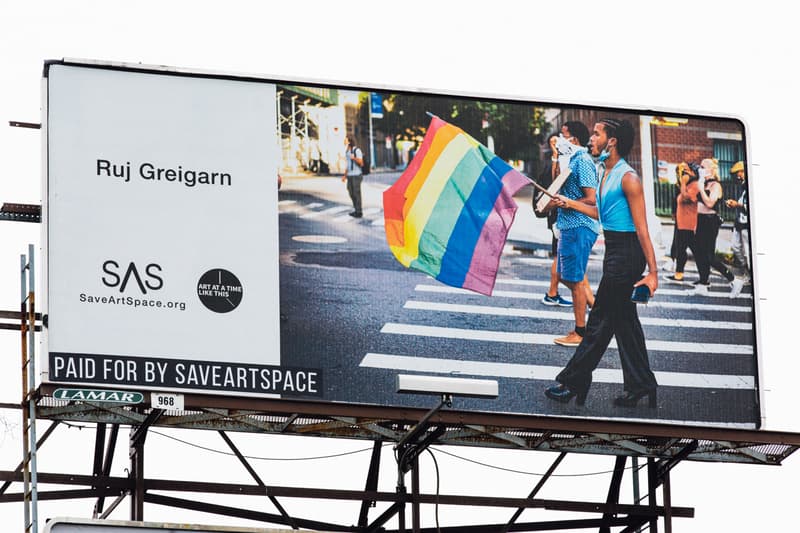 4 of 15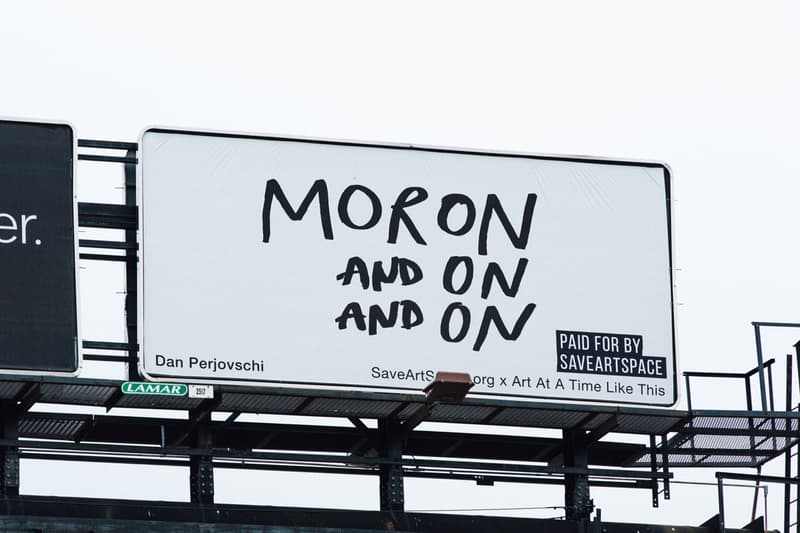 5 of 15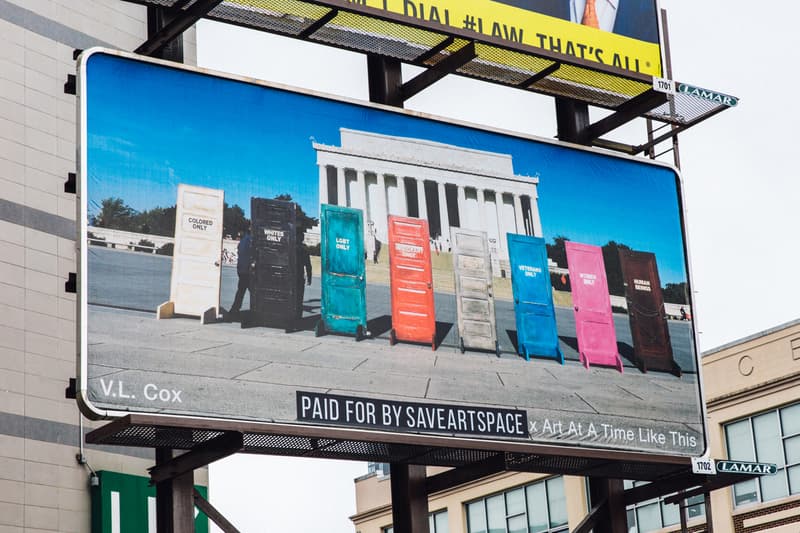 6 of 15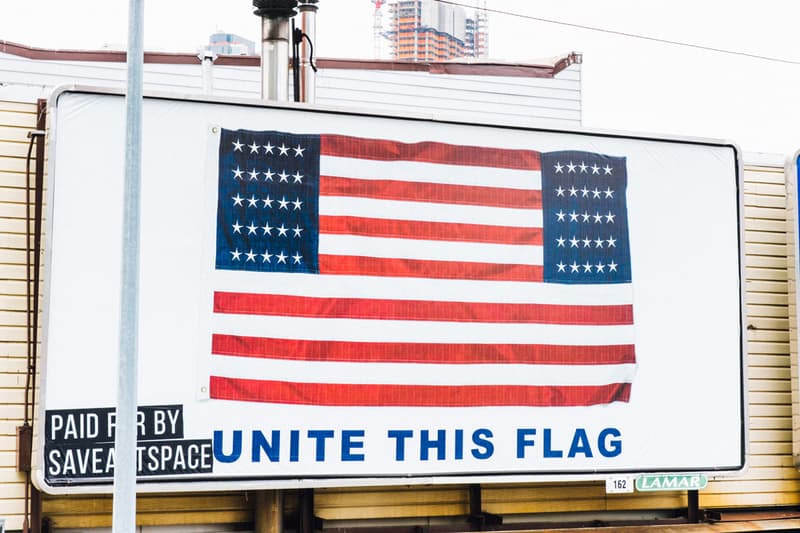 7 of 15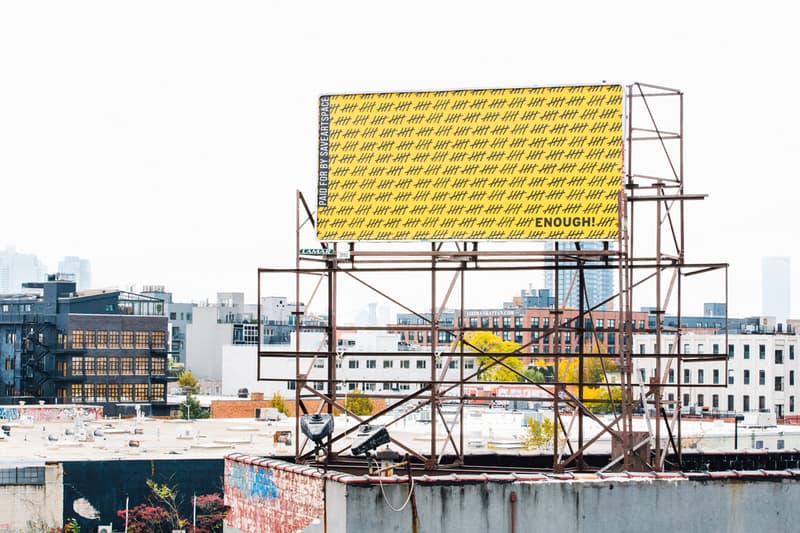 8 of 15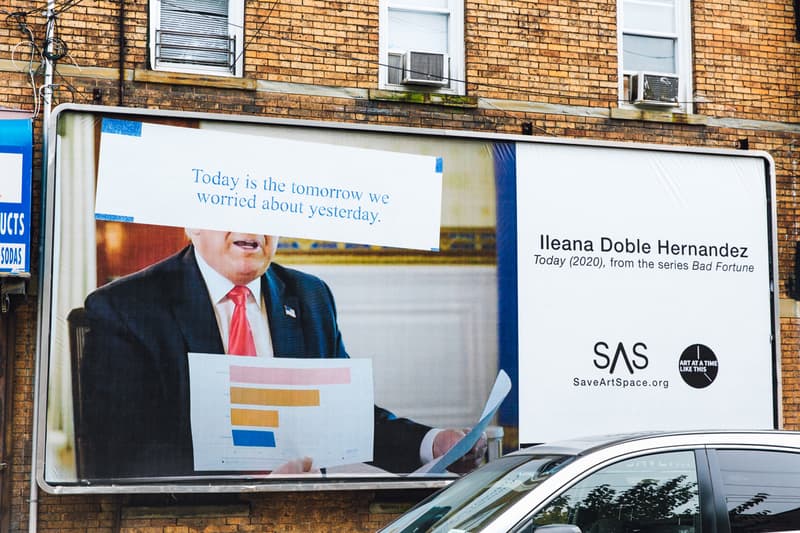 9 of 15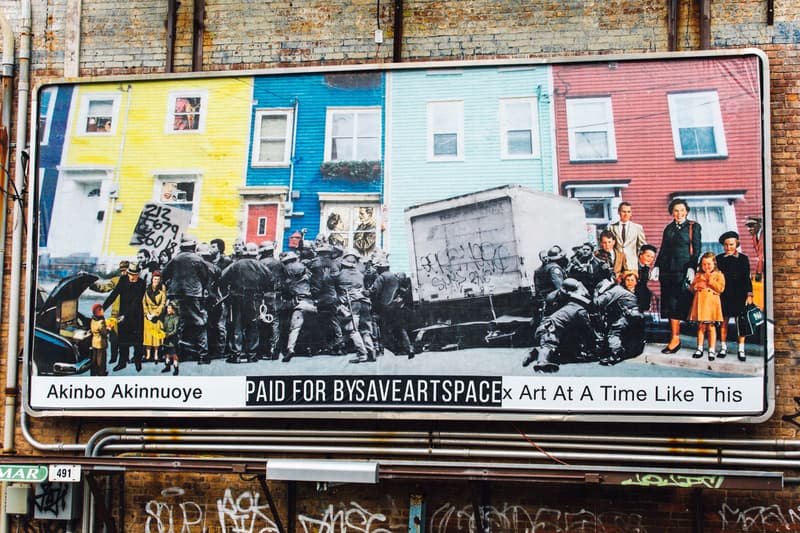 10 of 15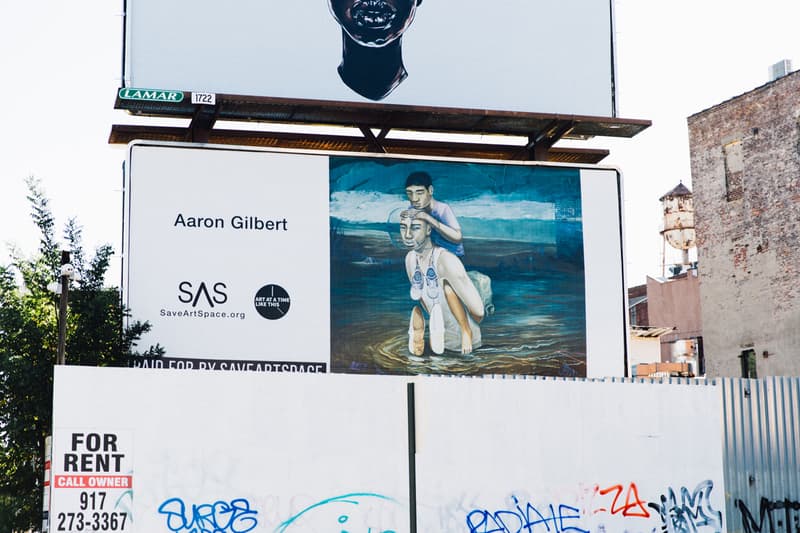 11 of 15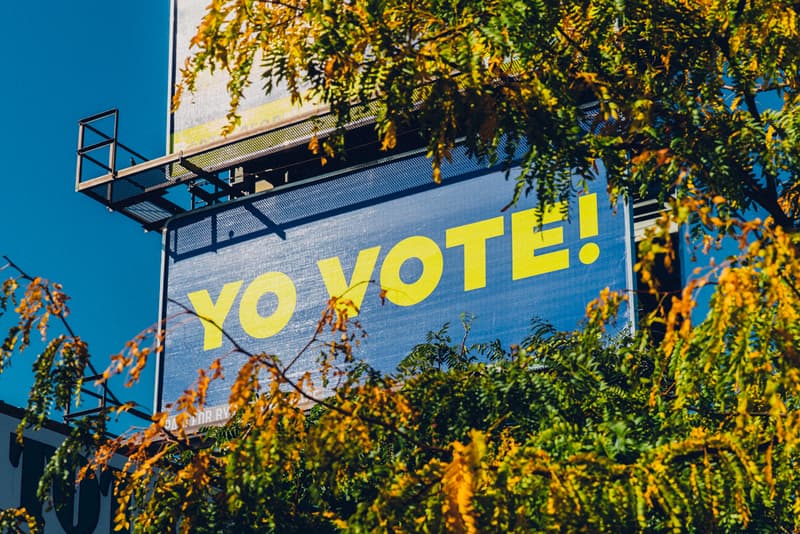 12 of 15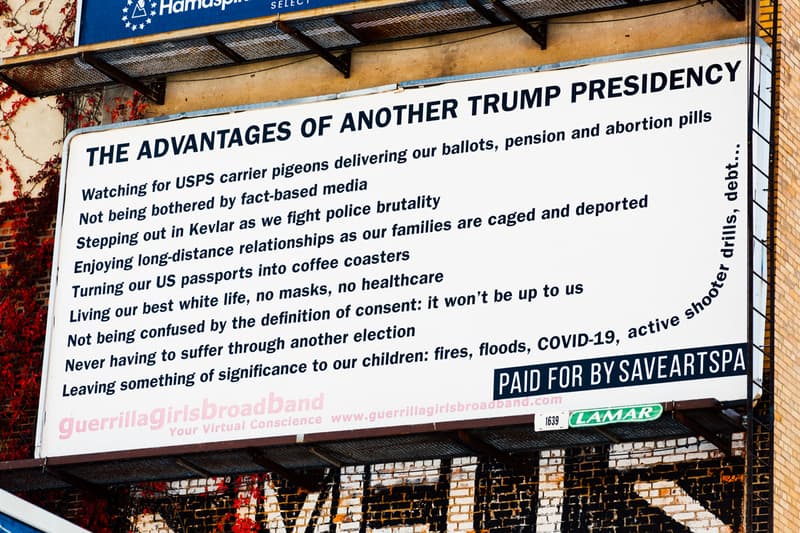 13 of 15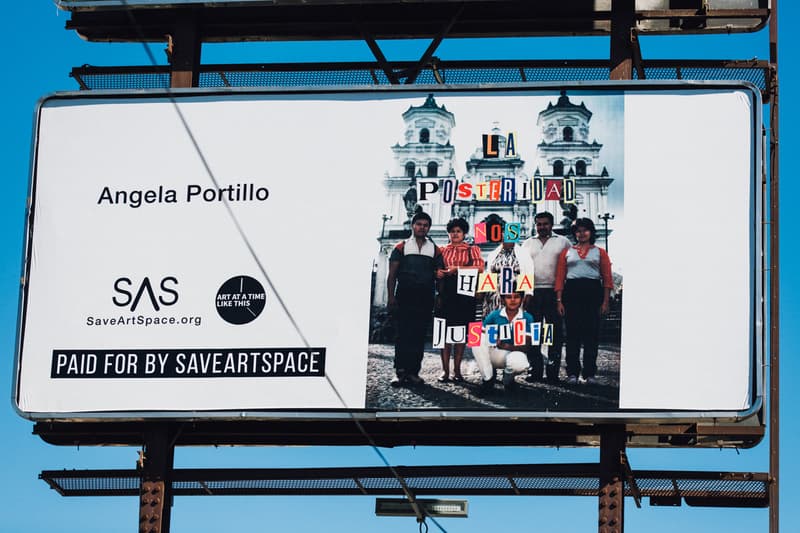 14 of 15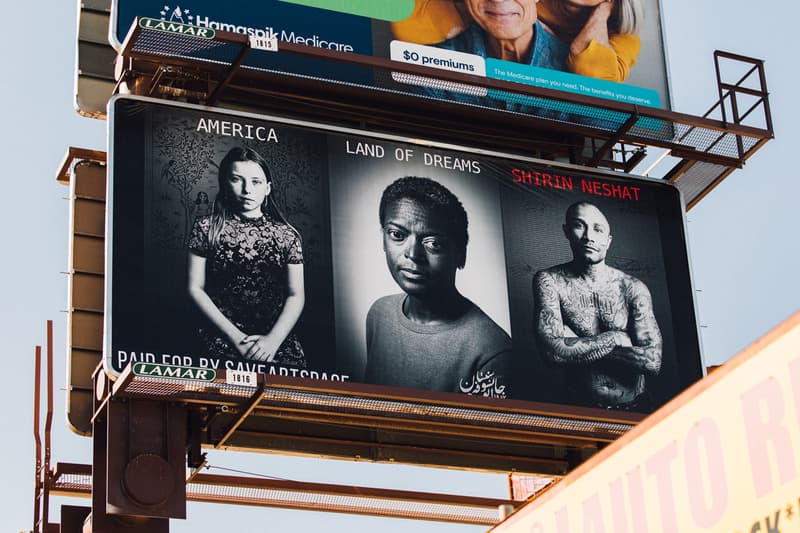 15 of 15
Leading Artists Create Billboards In Response to The Current U.S. Political State
Erected across the five boroughs of New York City.
---
Art At A Time Like This and Save Art Space have launched an open-air exhibition titled "Ministry of Truth: 1984/2020" across the five boroughs of New York City. The public presentation, curated by Barbara Pollack and Anne Verhallen, features billboards designed by 20 artists in response to the current U.S. political state. Participating artists include Shirin Neshat, Marilyn Minter, Abigail Deville, Dread Scott, Mel Chin, as well as emerging artists such as Ruj Greigam, Lola Flash and V.L. Cox.
"'Ministry of Truth: 1984/2020' is a reference to George Orwell's dystopian novel. In which a Ministry of Truth announces WAR IS PEACE, FREEDOM IS SLAVERY and IGNORANCE IS STRENGTH, horrifyingly relevant in 2020. Inspired by this scenario, artists submitted an outpouring of ideas, ranging from bleak outlook on democracy to concerns about the divisiveness in political rhetoric today," as per a statement by Art At A Time Like This.
Highlighted works include Marilyn Minter's towering, vibrant composition featuring the words "Justice Now" and Dread Scott's black and white billboard relaying "9-1-1. There's a white male running down the street." Scott's work seemingly sheds light on the murder of Ahmaud Arbery — the 25-year-old unarmed Black man who was jogging when he was shot dead during a confrontation with a father and son in Georgia back on February 23. "Ministry of Truth is a true reflection of our fears, frustrations and truth at this harrowing time," said Art At A Time Like This.
View select billboards in the slideshow above and then visit Art At A Time Like This' website for a map displaying all of the locations.
In case you missed it, leading Black trustees have joined forces to diversify art museums.