Klipsch Audio Taps McLaren for Carbon Fiber Racing-Focused Wireless Earphones
The T5 II True Wireless Sport McLaren edition earphones also feature hits of "Papaya Orange" as a nod to the auto manufacturer.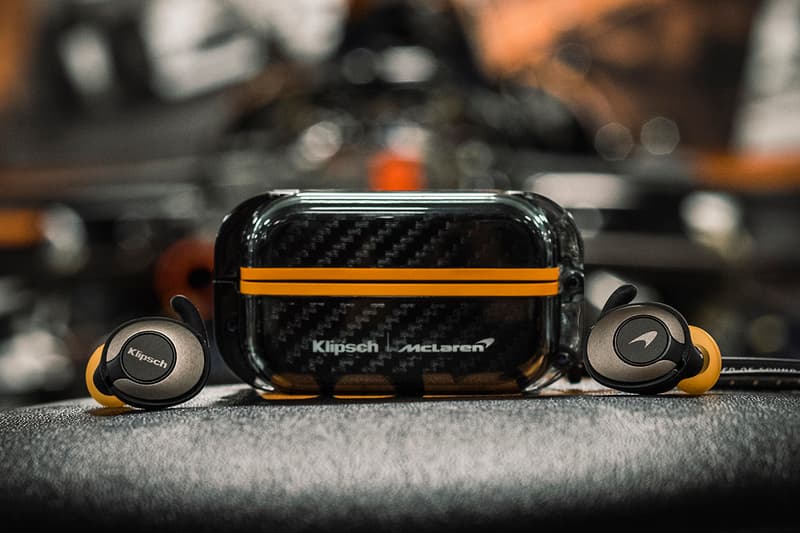 1 of 2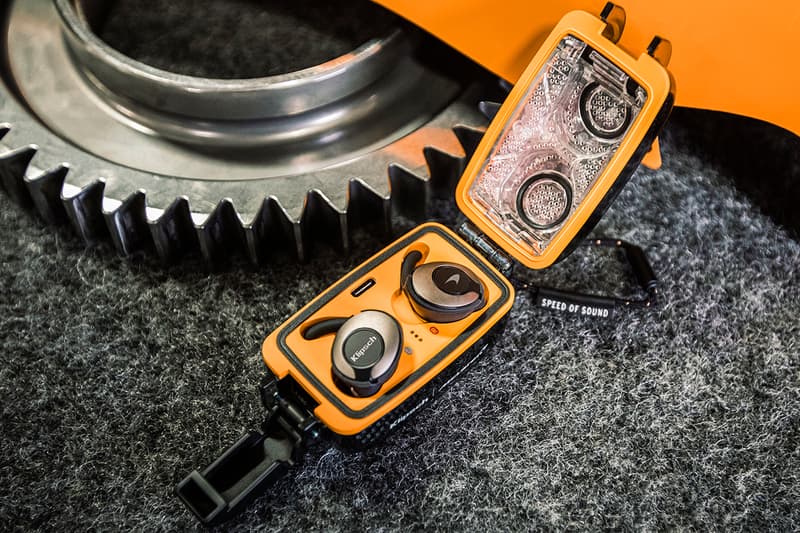 2 of 2
After giving us a preview of its collaborative earphones back in January, the audio company Klipsch and the racing team McLaren have finally officially unveiled their T5 II True Wireless Sport McLaren edition earphones.
McLaren and Klipsch combine on a pair that is directly influenced by the former's racing pedigree. For example, the charging case that houses the wireless earbuds features a carbon fiber shell alongside a "Papaya Orange" interior, much like McLaren's road and racing cars.
These earbuds were designed to be used in the harshest and loudest conditions — such as in a race car. The result is a pair that delivers an incredible amount of noise insulation and cancellation alongside high-fidelity audio and unrivaled comfort. This is thanks to a whole host of Klipsch-specific ear tips that offer sizes for anyone's ear, making for the perfect sound-proofing fit, and because the earphones are made with only the finest materials to create a crisp and clear sound.
In addition to this, the earphones and its case are IP67 water and dust-proof rated, featuring all-round weatherproofing and a special moisture removal system, too. Rounding out the T5 II True Wireless Sport McLaren edition earphones' credentials is its battery life, which runs at 8 hours in the earphones, with an additional 24 hours coming from the charging case.
The Klipsch T5 II True Wireless Sport McLaren edition earphones retail for $2,099 HKD (approx. $270 USD), and more information about them can be found out on Klipsch's website.
In case you missed it, check out the McIntosh Labs MA12000 hybrid integrated amplifier.