FKA twigs Reveals New Album 'Magdalene'
The project is co-produced by Nicolas Jaar & features a verse from Future.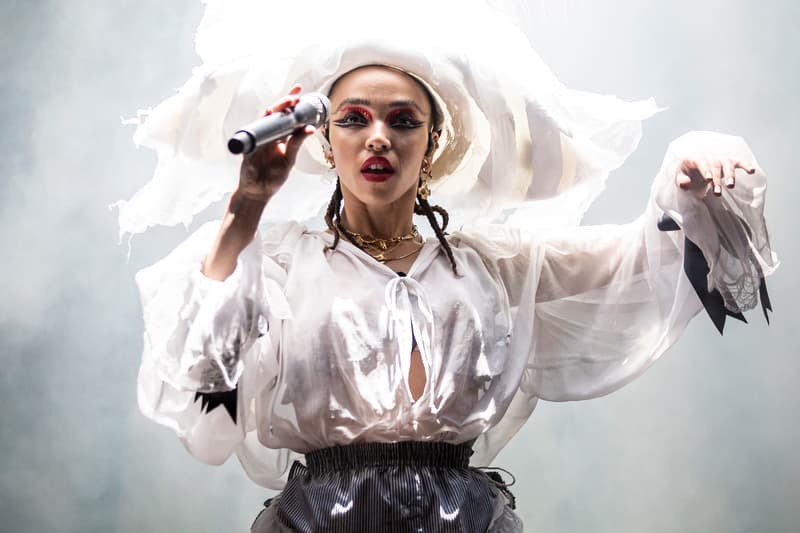 What many fans have been speculating has now been confirmed: FKA twigs has a new album on the way. Following the release of her single "Cellophane" earlier this year as well as announcing a slew of international tour dates, the avant-pop powerhouse recently sat down with i-D — her first interview since 2016 — to discuss her forthcoming project. The follow-up to her critically-acclaimed debut project, LP1, has been titled Magdalene, and will reportedly be self-produced, further co-produced by prolific electronic composer Nicolas Jaar.
Within the interview, FKA twigs shared that "[Magdalene] is about every love that I've ever had, and ever lover that I'm going to have," further describing the sound as "absolute defiance and strength in a way that my work's never had before." She further shared that "it's really fragile. I made it at a time when I was in recovery—physically and emotionally—and I think that comes through."
On top of Jaar lending his talent on the production side, the singer-songwriter also shared that the project will include a guest verse from Future, who will appear on a track entitled "Holy Terrain." FKA twigs also shared her sentiments on the unreleased cut:
I wasn't sure whether he would even know who I am. I was like, 'Hi, it's twigs. Let me know if you wanna talk about music or anything.' He texted back right away and I was like…Oh my god, he's just messaged me back!' He's such a sweetheart. I sent him the album and I called him up and was like, 'Listen, Future… this is what my album's about. It's a really empowering, sensitive record, with a lot of feminine energy, and this song is probably the most fun track on it, but I still need lyrical content.' And he said, 'Okay, I've got it'…He's just talking about his downfalls as a man; how he's sorry and asking for healing.
FKA twigs goes into depth about the album in the interview, discussing the project on a near track-by-track basis — you can view it in its entirety here. Magdalene has yet to be given a release date, but fans can expect the project to be out sometime this fall via Young Turks.
For more music news, listen to Francis and the Lights "Take Me to the Light" featuring Kanye West and Bon Iver.