Philipp Plein Lashes out at Ferrari over Cease-And-Desist Letter
The Italian automaker doesn't want to be associated with Plein's brand.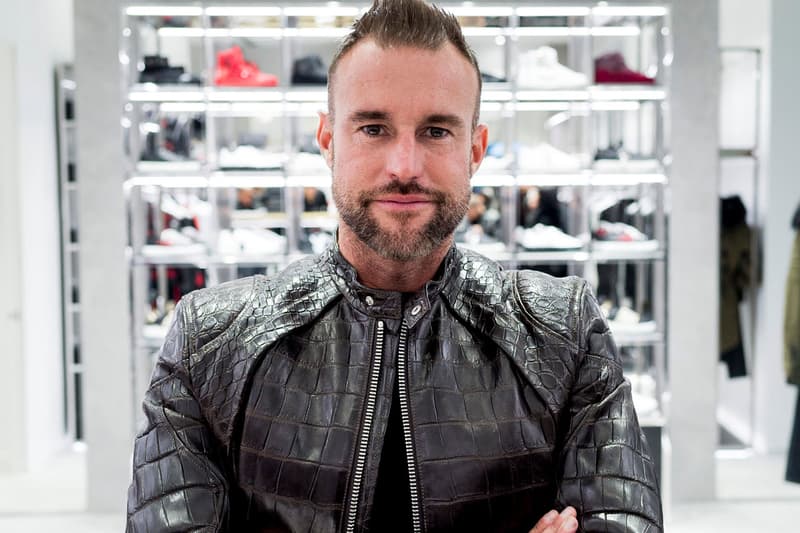 To say that Philipp Plein is no stranger to controversy is to say that water is wet. The German designer has already stirred up headlines not once but twice this year, but his latest scuffle may be the firebrand's most personal tiff yet.
In June, Plein posted an image to Instagram showcasing his label's latest pair of sparkly sneakers, displayed atop of his own $350,000 USD Ferrari 812 Superfast in a matching shade of green. About a month later, Plein took to Instagram once again to show off a cease-and-desist letter reportedly sent from Ferrari's legal team in response to the photo from June. In the letter, the Italian company asserts that Plein used the car "for promotional purposes of [his] brand and products," thus "tarnish[ing] the reputation" of Ferrari.
Furthermore, Ferrari claims that an association with Plein aligns the car company "with a lifestyle [that is] totally inconsistent with [Ferrari's] brand perception, in connection with performers making sexual innuendos and using Ferrari's cars as props in a manner which is per se distasteful." The automaker gave Plein 48 hours to remove the offending posts, which Plein decried as "blackmail."
Despite Plein's outcry, The Fashion Law notes that Ferrari may have some sway in courts, if the automaker elects to go that route. America and Italy both have trademark regulations that prevent third parties from using others' trademarks for their own products or services.
As the article explains, "Given the positioning of Plein's footwear in the photo – i.e., right next to the Ferrari logos, and with the coordinating colors in mind, consumers might be led to believe that the two brands are working in collaboration for Plein's footwear collection or are otherwise affiliated in some way, which would give rise to merited claims of trademark infringement."
However, Ferrari has yet to make good on its threats and in response, Plein has posted numerous diatribes on his Instagram page in response to the slight. These include criticisms of CEO Louis C. Camilleri and calls for fellow supercar owners to show off their Plein sneakers alongside the cars. "I will not remove the pictures and I will start legal action against the company Ferrari for this unprofessional behavior," Plein exclaims. "I expect an official APOLOGY from MR. Louis C. Camilleri!"
Below, view several of Plein's protest posts, which include a surprise appearance from 50 Cent — note that a rep for 50 explained to Page Six that the rapper "briefly stopped by a dinner to see his friends and Philipp Plein" and "was not aware of any protest."
As of August 5, Plein hasn't removed the photos or announced further proceedings in the feud. Ferrari has also remained mum.
Meanwhile, Jay Leno, currently free from any automotive controversy, recently showed off a One-Of-A-Kind 1993 Ferrari Conciso