Turn Yourself into an Art Restorer With Dime's Latest 'Ecce Homo' Puzzle Set
Save yourself a trip to Borja, Spain.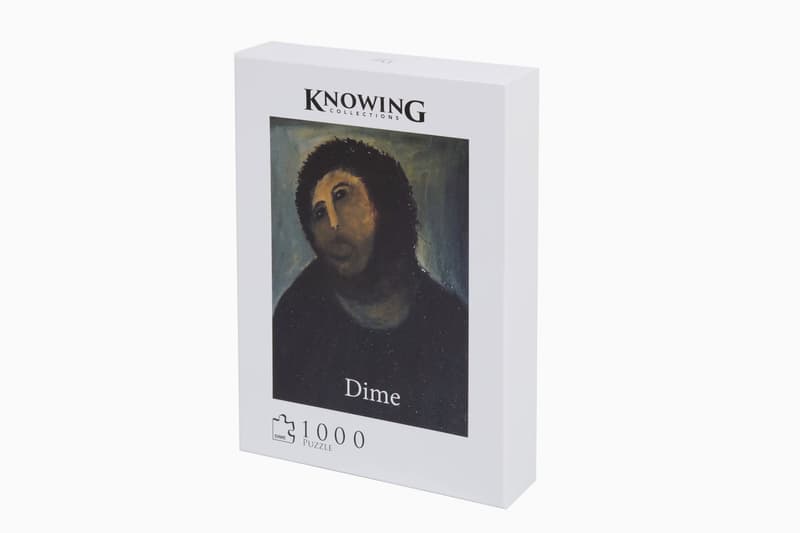 1 of 2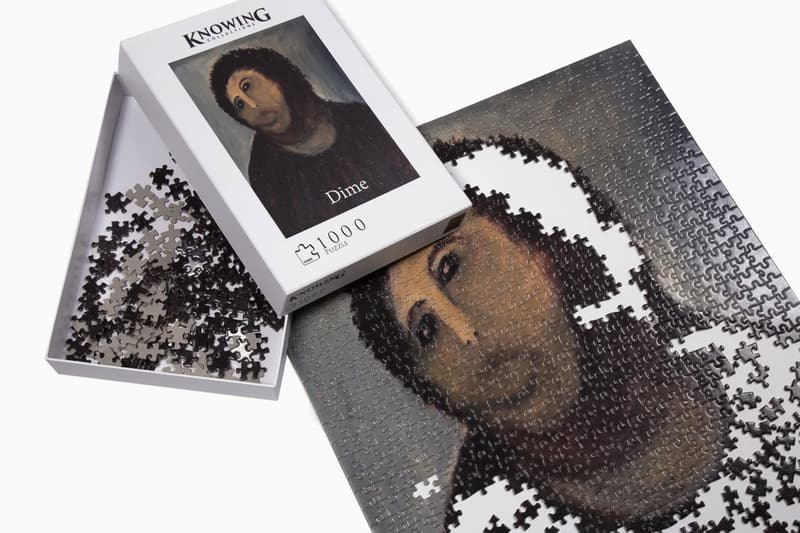 2 of 2
Montreal-based skate label Dime has just dropped a puzzle set for one of the world's most infamous paintings: the Ecce Homo. The kit comes in 1000 pieces and results in a high quality rendering of a not-so-high-quality art restoration project, which took news media and the internet by storm when it was revealed, inspiring hundreds of memes across social media.
In case you missed it when the restored Ecce Homo first came to light, here's a quick recap of its background. In 2012, 82-year-old amateur painter Cecelia Giménez attempted to restore a century-old fresco of Jesus — named Ecce Homo — that was displayed at her local church in Borja, Spain. Despite her efforts, the restoration turned out subpar, and news of the end result spread like wildfire across the internet. It led to hundreds of memes and parodies, all across the world wide web from Facebook to various news sites. Interestingly enough, though the town originally despised the painting, it turned out to be a blessing — the artwork quickly became a hot tourist destination, with 150,000 people visiting the otherwise not-very-popular town in the two years after the restoration came to light.
For those who have also enjoyed this bit of art news at the time, and the memes it spawned, you can now own this little piece of art and internet history yourself, with Dime's latest puzzle set release. The kit is now available on Dime's online store, retailing for $45 CAD (approximately $35 USD.)
Elsewhere in design, Medicom Toy has returned with another Basquiat BE@RBRICK.